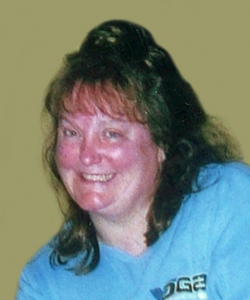 Mary Lynn "Marnie" Carney
November 24, 2021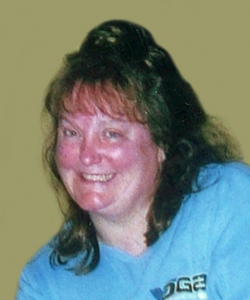 CARNEY, Mary Lynn "Marnie" (née Pendlebury) – Unexpectedly at Palmerston and District Hospital, Palmerston, on Wednesday, November 24, 2021 at the age of 61. Beloved wife of the late Lawrence Carney (2017). Loving mother of John Di Censo, and Brynn Di Censo (Kimberley Kerr), all of Guelph. Dear grandmother of Landon Tomkins. Survived by her twin sister Barbara, sister Marie (Bert), brothers Frank (Linda) and Christopher (Linda). Marnie is lovingly remembered by her many nieces and nephews, and best friends Debbie and Sharon. Mary was a dedicated member of St. Mary's Parish in Mount Forest. She had a generous spirit and kind heart.
Visitation will be held at the England Funeral Home, 294 Main Street South, Mount Forest, on Monday from 6:00-8:00 p.m. You do not need to schedule an appointment to attend the visitation, but please know you may be required to wait outside for a period of time if capacity numbers are reached inside the funeral home.
The Funeral Mass will be celebrated at St. Mary of the Purification Roman Catholic Church, 310 Parkside Drive, Mount Forest, on Tuesday, November 30, 2021 at 11:00 a.m. Interment at Holy Cross Cemetery. To attend the Funeral Mass, please make a reservation by visiting www.englandfuneralhome.com or by calling (519) 323-2631. Masks are mandatory and Covid protocols are in place. Extended family and friends are invited to view the service livestream by visiting: https://www.facebook.com/England-Funeral-Home-1863283503935858.
Those wishing to make a donation in memory of Marnie are asked to consider the Heart and Stroke Foundation or Diabetes Canada.
Condolences
I'm so sorry to hear of Marnies passing. Larry and her were here in Clifford when we moved here 17 years ago. They were both very kind and caring neighbours for all those years. Marnie always was the first to ask how all the kids were doing and never ever dwelling on any problems she might have had. My condolences to her family. May peace be with you. ❤️
— Kim Landry, November 29, 2021
Deepest sympathies to Marnie's family. We were next door neighbours and she never failed to ask how my parents were doing. I will miss her.
— Larry Newton, November 29, 2021
We met Mary through St. Mary's Church, Mount Forest, where her husband Larry was an active member by Reading and a Eucharistic Minister. Since they lived in Clifford, after Larry died in 2017, Mary attended Mass when she could in the Harriston Roman Catholic Church. She was so pleased that Father Mike Anderson took her Communion when she was first in the Palmerston and District Hospital. He visited her as often as possible at the Nursing Home beside the Hospital. She had the sweetest smile when we would ask about her grandson Landon. She told us what a wonderful young grandson he was and she wished she could see him more. She was always grateful for my visits and just last week Bob and I both had a good visit with her. She had many health issues, however she was always quick to ask how we were. The death of Phat, a young challenged man who they cared for was difficult for her and Larry. He is buried in Holy Cross Cemetery and we attended the Funeral of Phat and accompanied Mary and Larry to the Memorial Service at the Mount Forest United Church the December following his death. Just a few years ago, her family, Fr. Joe and ourselves were present for the burial of Larry's cremated remains. May her soul rest in peace.
— Mary I. McIntee, November 25, 2021
I'm so sad to hear the news. I recall some get togethers with our families when I was little. It's been years since I saw Aunt Marnie and her family. I am so sorry for your loss Brynn and John! I am praying for you both as you grieve the loss of your mom. I know it's tough. I love you both very much! Xoxoxoxox
— Rachel, November 25, 2021