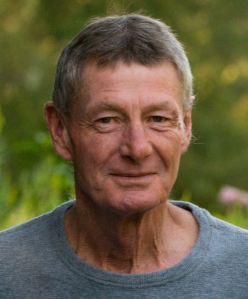 Alexander Ian "Tusker" MacMillan
November 25, 2021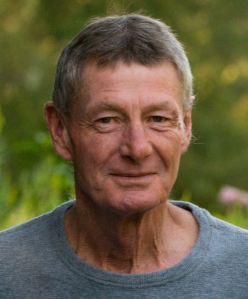 MacMILLAN, Alexander Ian "Tusker" - It is with much sadness and love our family announces the passing of Alex on Thursday, November 25, 2021 in his hometown of Mount Forest, in his 66th year. Cherished husband of Lori MacMillan. Loving father of Steven MacMillan (Brittany) and Jenny McCorquodale (Ian). Beloved grandfather of Kiera and Carter MacMillan, and Kenna and Layla McCorquodale. Dear brother of Jean Pfeffer, son-in-law of Harold Yake, brother-in-law of Heather Burke (Ken), Cathy MacDonald (John), and Ira Yake (Krista). Lovingly remembered by his nieces, nephews, extended family and friends. Predeceased by his parents John and Lorene MacMillan, mother-in-law Marie Yake, and brother-in-law Ross Pfeffer.
A come-and-go celebration of Alex's life will be held at the Royal Canadian Legion, Branch 134, 140 King Street West, Mount Forest, on Saturday, December 4, 2021 from 2:00-4:00 p.m. with words of remembrance at 3:00 p.m. Proof of double vaccination along with photo identification is required in order to attend. If capacity numbers are reached inside the Legion, you may be asked to wait outside for a period of time. Covid protocols will be in place.
Those wishing to make a donation in memory of Alex are asked to consider Cancer Patient Services or the Louise Marshall Hospital Foundation. Arrangements entrusted to the England Funeral Home.
Condolences
Dear Lori, Steve, Jenny and Family,
So sorry about Alex's passing. He was a great neighbour back in the day! I'll always have happy memories of riding along with him in the feed truck and going fishing with him and Steve. Sandy and I are thinking of you all and send our sincerest condolences.
Love John, Sandy, Duke and Rory McGlynn

— John McGlynn, December 7, 2021
My very deepest condolences to all of the family. May he rest in peace.

— Murray Adam, December 5, 2021
Going to miss a good buddy coming into the butcher shop. A lot of good memories and laughs with the hunting crew and card nights.
My sincere condolences to Lori Steve Jenny and your families
— Ernie Hunter, December 4, 2021
Our sincere condolences to you and your family.
— The Baker's, December 3, 2021
Lori, Steve, Brittany & family, Jenny, Ian & family -
We are so sorry to hear of Alex's passing. May you always hold his smiles & dry sense of humor close to your heart & often think about moments you shared & memories made. May the love of family & friends help give you strength in the days ahead ♥
— Becky & Aaron Harding, November 30, 2021
Steve, Brittany and family. My deepest condolences on the loss of your father. May our special memories give you peace and healing.

— Donna Bryson, November 30, 2021
Lori I am so sorry to hear about Alex. I didn't know he was sick. My heart goes out to you and your family at this very emotional and difficult time.
Mary Tighe
— Mary Tighe, November 29, 2021
Lori,Steven &family,Jenny & family,Jean & family: Our deepest sympathy for your loss of Husband,Father,Grandfather,Brother and Uncle. Alex's dry sense of humor and pride of his family will live on in a lot of memories to be shared with each other..
— Larry & Wilda Leibold, November 29, 2021
Lori and Family. So sorry to hear of Alex's passing. I taught Alex at Mt Forest Public in grade 7.
— ray Love, November 28, 2021
Lori and family, we were sorry to hear about Alex, may he Rest In Peace and that you have some wonderful memories .
— Dan & Kim Yake, November 28, 2021
Lori, Steve,& Jenny&Family!! There's No Words to Say How Sorry we are for your Loss!! God bless!!
— Karilyn, Brian, Richard & Jennifer Shearson, November 28, 2021
Lori, Steve and Jenny and families. Our deepest sympathy to you and your family. Cherish your memories.
Jim and Ruth Penwarden
— Ruth Penwarden, November 28, 2021
Our heartfelt Sympathy to the Families of Alex; May he rest in peace, Free for pain & suffering
Surely will be missed by many.

— Mike Rundle/ Kaye Coutts., November 28, 2021
Lori, Steve,Jenny and families we were very sad to hear of Alex's passing. Our sympathy for the loss of a fine husband and wonderfull father and grandfather. May he.rest in peace.
— Bob and Sylvia Hunter, November 27, 2021
Lori, Steve, Jenny and families We are so sorry to hear of Tuskers passing, you are all in our thoughts, May he Rest In Peace
— Jerry and Valerie Arthur, November 27, 2021
Lori and Family, I am so sorry to hear of Alex's passing. I remember you guys at my 1st wedding to Dan and all of the guys from the Rundle's Feed Mill were there. Big hugs to all and I will be keeping you in my thoughts and prayers.

Debbie
— Debbie Reid, November 27, 2021
My heart felt condolence on the loss of Tusker. It was been my pleasure to work with Tusker at the Feed Mill. The ten years with him were great. Usually gave me a big laugh everyday with him or at him. He would smirk but always have something to say about it . Sympathies to Lori, Steven and Brittany, Jenny and Ian, Jean and all the grandchildren and extended family. I am sure fat dog for one will be waiting for him on the other side. Hugs to all and RIP my friend.🤗
— Ruth Truax, November 27, 2021