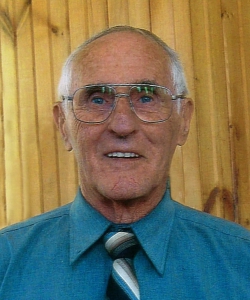 William "Bill" Cumming
December 19, 2021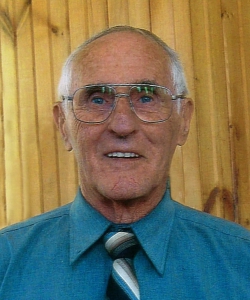 CUMMING, William "Bill" - Announcing the peaceful passing of William "Bill" Cumming, at the Louise Marshall Hospital on December 19, 2021. With his family by his side, and in his 86th year, Bill concluded a fulfilling, enviable and adventurous life. Bill is predeceased by his loving wife Velma (née Busby) who passed a short four months ago. Bill and Velma were married for 65 years. As they did in life, Bill and Velma are now walking together, holding hands and offering light kisses, as they explore the Pearly Gates and hallowed spaces of Heaven-together.

Since the early 90's, Bill with Velma have loved and cherished their retired life in Mount Forest. Ever active and forever social, Bill and Velma's lives led to many treasured friendships and opportunities along the way.

Bill was the son of Hance McKnight Cumming of Molesworth and Wilma (Fraser) Cumming of Toronto, Ontario. Bill is predeceased by his sister Shirley (Cumming) Hackett.

Bill is survived by his children Gary, Randy (Yvonne), Lynne (Dave) and Keith (Julie). He will be missed by his grandchildren, Jason (Tristen), Katlyn, Mackenzie (Matt), Karli, Kyle and Matthew as well as great-grandchildren Rowan, Alexis, Sunny, Lucy and Millie.
Anyone who new Bill would be aware that his greatest pleasure for many years was his Labrador Retriever dogs. He loved caring for them, hunting, breeding, training, trialing and judging. He was very proud of his children's accomplishments. The family is very thankful and fortunate that Gary, over the last four months was roommate, friend and caregiver to his Dad. His sisters-in-law, Debbie, Grace, Wendy and Elaine (Harry) were great comfort to Bill since Velma's passing.

A special thank you to PSW Janice, Homemaker Michelle, Companion Kim, the wonderful medical staff at Louise Marshall Hospital in Mount Forest, the dedicated Palliative Team nurses and The Paramedic Monitoring team. Warm thoughts to Dr. Rowley and Kim.

A graveside service will be held at Molesworth Cemetery on Saturday, June 18, 2022 at 2:00 p.m. All are welcome to stay for an outdoor luncheon following the service, please bring a lawn chair. In lieu of flowers, those wishing to make a donation in memory of Bill are asked to consider Cancer Patient Services of Mount Forest. Arrangements entrusted to the England Funeral Home, Mount Forest.
Condolences
We've known Bill and Velma for 50 years. David trained Bill's dogs throughout those years. They joined us down in Leesburg, Georgia during the winter training the dogs. Over the years we've acquired thousand of memories and our lives are all the richer for knowing them and also Lynne. .
— David and Jane Thompson, January 2, 2022
Bill's family....Please accept my condolences. Last time I saw him and V., he was locked out of his vehicle at the Formosa park...
Doug Cameron...Hanover.
— Doug Cameron, December 21, 2021
My condolences to the family. Bill was a remarkable man and the love between him and Velma was admirable. They lived a good life with quality and grace. 💙
— Shannon Busby, December 21, 2021
Sending love cousins. I will always remember Uncle Bill as a very determined, labrador-loving, tall, tall man, who often had a myschevious smirk on his face. Hoping you find comfort together as you remember all of the good times that you had with your Dad. xo
— Crystal Ridley, December 21, 2021
My sincere condolences to the family and friends, to my son Jason Cumming his dad Gary Cumming and to all who loved Bill.
My heart is sadden, Bill was an amazing person and I'm grateful to have had the opportunity to know him.
I remember his passion with his dogs, any man who loves animals, we know they are good people and Bill was.
He will never be forgotten and may his memory be a blessing xoxo
Rip Bill Cumming 🙏
— Louise Howe, December 21, 2021