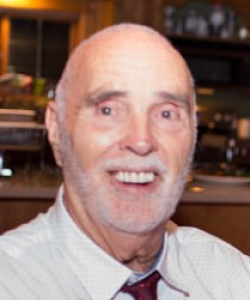 David Lawrence Hirtle
December 23, 2021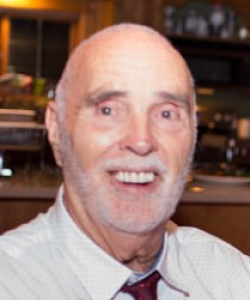 HIRTLE, David Lawrence – Passed away unexpectedly on Thursday, December 23, 2021, at the age of 87. Loving father of Brenda Hirtle (Paul Bowen), the late Mark Hirtle, Geralyn (André) Dufresne, and David (Michelle) Hirtle. Cherished grandfather of Lesley, Laura, Ryan, Brett, Josh, Melanie, Chris, Alex, Alicia and Angela as well as 18 great-grandchildren. Survived by many nieces, nephews and their families. Predeceased by his parents Ethel (née Walker) and Frank Hirtle, brother Donald Hirtle, and sister Diane Berry.
David was known as an avid outdoorsman, exceptional storyteller highlighting a life full of amazing adventures, shared to all generations. He enjoyed a good laugh and making others laugh along with him. Remembered for his abounding love, support and dedication to his family. We all hold wonderful memories that will continue to make us smile. He will be truly missed.
Private arrangements entrusted to the England Funeral Home, Mount Forest. Those wishing to make a donation in memory of David are asked to consider the Ontario Federation of Anglers and Hunters.
Condolences

To the children of Uncle David ;
Brenda , Geralyn and Dave and to your spouses and all the extended family. Always remember his BIG smile and his BIG laugh and all the stories he had to tell us. Many good memories of him that put a smile on our faces . Mary's and My condolences , thoughts and prayers for all the family.

Kevin and Mary
— Kevin Berry, January 2, 2022
Our love, thoughts and blessings go to Geralyn, Andre and the rest of the family. We pray in time the pain gets easier but we know for sure his memory will live on forever. He was an amazing man, who had such a gentle soul, and we feel very blessed to have known him. Love Cindy, Greg and Mrs. Nancy Otter. "Rest in peace Mr. David Hirtle"
— cindy Crouse, December 31, 2021
Our heart-felt sympathies are with you and your families, Brenda, Geralyn and David. Uncle David was a good man and I remember him as a gentle man, with a friendly smile and a kind heart. We will keep you in our thoughts and prayers as you miss him but will have many special memories to comfort you. Love, Steve and Lynne Berry
— Stephen Berry, December 28, 2021
My condolences to all my cousins. I have some wonderful memories of Uncle Dave. He showed me how to prepare my own fish. He was a great outdoors man. You are all in my thoughts at this difficult time. May the laughs you shared and the memories you made give you comfort at this time. May you know he will always be in my heart.
— Vicki Mcleod, December 27, 2021
Brenda I am so sorry just saw this notice!!! My heart is with you at this difficult time! If you need anything or just need to talk call me!!❤
— Kelly O'Connor, December 27, 2021
Me deepest condolences to all the Hirtle family and everyone that loved him. I have many great memories that I'll always cherish. He will be forever in my heart. ❤️
— Lynda Field, December 27, 2021
Our deepest condolences to Dave & Michelle Hirtle and the rest of the Hirtle family. We remember Dave senior for the stories he shared with us and having the time to sit and visit when we were around he also took pride and enjoyed refinishing wood projects. May the memories of all the special things that made your Dad the man he was help you through this sad time. Jim & Donna Bernard
— Jim&Donna Bernard, December 26, 2021
Please accept my deepest sympathies on your loss. I knew Dave and his family from the time I was a child. My Dad, Ed Keith. worked with Dave and they played sports together. Our families used to spend time together. I was close in age to Brenda, and my sister (Brenda) was the same age as Mark. My thoughts and prayers are sent to the family.

— Beverly Keith-Taylor, December 26, 2021
My condolences to your entire family. I know how much he meant to you all. Hugs
— Irene Douglas, December 26, 2021
My sincerest condolences to you Dave, Michelle, Alicia, Angela, and Alex, and to your loved ones. May treasured memories always keep him close to your heart.
Lynn Schmidt and family
— Lynn Schmidt, December 26, 2021
Our condolences to Brenda and family…from Jodi and Hans
— Jodi Grammatke, December 25, 2021
I send my sincere condolences to you and to your family during this time of sorrow. The Bible gives a real hope and promises that your loved one will soon come back to life in a peaceful paradise on the earth where death will be no more. (John 5:28, 29; Revelation 21:4)
— Gayle Ellis, December 25, 2021