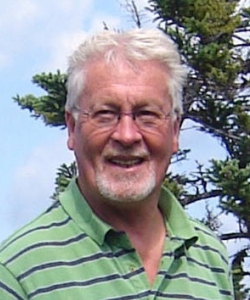 Henry George Cull
December 29, 2021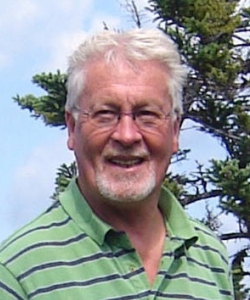 CULL, Henry George - Of Georgetown, passed away peacefully at Georgetown Hospital on Wednesday, December 29, 2021, in his 81st year. Beloved husband of the late Gloria Cull (2018). Loving father of Terry and his wife Sylvie, Tom and Charlene, Todd and his wife Kim, and Trent and his wife Marcia. Cherished grandfather of Nikolai, Danik, Mathew, Aden, Victoria, Zachary, Gabriel, Wyatt, and Sam. Great-grandfather of Lilith, Greyson and Wrenn. Dear brother of Mark, Earn, Ron, Bess and Flo, and brother-in-law of Jack Hills. Survived by many nieces and nephews.
Henry and Gloria are reunited together in Heaven. Their memory will live on in the hearts of their family.
Cremation has taken place. A private graveside service will be held at Grand Valley Union Cemetery in the spring. As an expression of sympathy, memorial donations to the Heart & Stroke Foundation would be appreciated by the family. Arrangements entrusted to the England Funeral Home, Mount Forest.
Condolences
My condolences to all of you. Henry and Gloria were great supporters and fans of our Georgetown Reps. We spent many winter hours in arenas together watching our boys play both home and away games. Henry enjoyed a good hockey game but he was also known to be intolerant of a bad referee or a parent from an opposing team verbally being abusive. These were interesting times !
Cherish your memories.
— Bonnie Leslie, January 11, 2022
Terry, Tom, Todd and Trent
I am so very sorry to hear of your Dad's passing. He was an amazing man who loved his wife and family very much indeed. I have known them both since the mid 1960's and found them both to be kind, caring and great friends. I always enjoyed being in their company as we always had lots to talk about together with my late husband Harold. He and Harold both came from Fogo Island, Newfoundland and conversations between them always led to stories from back home and the mischief they got into growing up there. Your Mom and I would carry on conversation around other topics that would interest us.
Rest assured your parents are reunited with each other and their friends that have gone before and looking down on us as we journey on our road without them. You were surely blessed with good parents. May they RIP.
— Ruth Keats, January 2, 2022
Whenever I think of Henry, a big smile ensues, over our travels when we went trucking or going for a short airplane ride around Mount Forest telling stories of our youth ,jobs ,marital issues and many other antics in our lives. I have thought of Henry numerous times over the last few years hoping for the best, I will miss your laughter your 'Newfie' views concerning life in general ! You will be missed…… Harvey and family.
— Harvey beyer, January 2, 2022
Terry, Tom, Todd, Trent and Family,

I'm so happy to have known both of your parents in my younger years. Unbeknownst to them, they provided some much needed stability during a painful period of my life. They opened their home and hearts and I will never forget this unconditional care. They made a great team and complemented each other beautifully. What stands out to me the most is their kindness, strong work ethic, and dedication to their family. This is a profound loss and it's difficult to find the appropriate words. Thinking of you.

Sincerely,
Julie
— Julie Arnold, December 31, 2021
I have many fond memories of Henry, visiting Tim Horton's Mount Forest and Coffee Culture , were I was an employee. He always had a great story , especially his Trips for Viking Cives delivering Trucks to designated destinations for the plant! R.I.P. Henry!
Bernice
— Bernice Reiger, December 30, 2021
We are so sorry to learn of Henry's passing. Our condolences to all of his family. Bob has many great memories of time spent with Henry over coffee at Tim's and A&W.
Cherish your memories.
— Bob & Lynn Lamont, December 30, 2021
My sincere condolences to all your family. Such a great couple! Some great memories of time spent together.
Miss my chats with Gloria. May they RIP together💕

— Shirley Richardson, December 30, 2021
Terry, Tom, Todd and Trent
We were so sorry to hear of Henry's passing. We missed Henry very much after moving away from Martin Street
We so enjoyed our conversations with him and Gloria when they were out and about. Our thoughts and prayers are with
You all. All you boys were the apple of your parents eye and they loved all the grandchildren so very much and spoke of them
Often with so much love. I think Henry will be glad to be back with Gloria again. Take Care xoxo
— Tom and Margaret Mary, December 30, 2021
Terry, Tom, Todd And Trent I
am so sorry to hear the passing of your father. My Condolences to all of you.

— Brad McMeekin, December 29, 2021
We are so sorry to hear of Henrys passing. We have many fond memories of our time together on Martin street. Our thoughts and prayers are with all of you at this difficult time.
— Jeff and Karen, December 29, 2021
So sorry for your loss. My sympathy to your family.
— Sandra mcmeekin, December 29, 2021