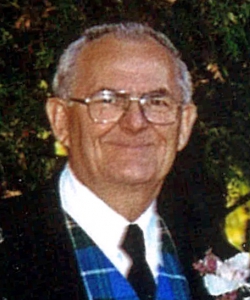 Harold Gordon Livingstone
January 3, 2022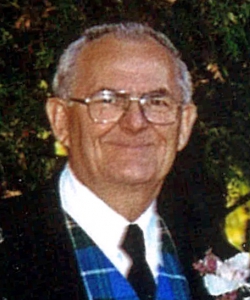 LIVINGSTONE, Harold Gordon – Passed away unexpectedly at the Louise Marshall Hospital, Mount Forest, on Monday, January 3, 2022 in his 86th year. Beloved husband of Irene Ash-Livingstone. Loving father of Gordon Livingstone and wife Susan of Middle Sackville, NS, Lillian Livingstone and husband Jason Charlton of Trenton, Nova Scotia, and step-father of Chris Ash of Ayton. Cherished grandfather of Katie, Alex, Logan, Meaghan, Brittany (D.J.) and Dylan and great-grandfather of Zander. Dear brother of Bobby Livingstone of Toronto, Richard Livingstone and wife Bonnie of Westville, NS, Kenny Livingstone, and Wayne Livingstone, all of Trenton, NS. Survived by Jackaleen Logan and by his nieces, nephews and their families. Predeceased by siblings: Dunc Livingstone, Reggie Livingstone, John Garfield Livingstone, Jimmy Livingstone, Sharon McSween and husband Dave, Marilyn Livingstone and by sisters-in-law Gloria Medland and Eva Livingstone. Harold will be sadly missed by his dog, Penny, and his cat, Montie.
Harold was involved with many organizations both in Nova Scotia and Ontario: Loyal Orange Lodge, Loyal True Blue, Odd Fellows and Rebekah Lodge. He held various positions within these organizations and was a dedicated member.
Visitation will be held at the England Funeral Home, 294 Main Street South, Mount Forest, on Thursday from 2:00-4:00 and 7:00-9:00 p.m. where the funeral service will be held on Friday, January 7, 2022 at 1:00 p.m. To attend the visitation or funeral service, you must make a reservation by visiting www.englandfuneralhome.com or by calling (519) 323-2631. Masks are mandatory and Covid protocols will be in place. If you are unable to attend the service in-person, you are invited to watch livestream by visiting the funeral home website and clicking on the link below Harold's obituary. Interment will take place in Auburn Cemetery, Westville, NS. Those wishing to make a donation in memory of Harold are asked to consider the Izaak Walton Killam Foundation (Children's Hospital) in Halifax, Nova Scotia, or the Heart & Stroke Foundation.
Funeral Service for the late Harold G. Livingstone
Condolences
Wayne and Kenny, and all other family members. I send special heartfelt condolences to you on the loss of your brother. I didn't know him but I remember you speaking of him when you were residing in Walkerton and coming to Hanover Corps. I know you loved him and that your hearts are breaking at this time. Some day we will meet our loved ones again. That is God's promise to us. God Bless.
— Ida-Mae Kennett, January 19, 2022
On behalf of the members of Prince Arthur Guelph Loyal Orange Lodge No. 1331, we are once more reminded of the uncertainty and brevity of life. We mourn our loss and offer our condolences, thoughts and prayers to the family of Brother Harold Livingstone on his passing on the 3rd of January 2022.
Safe in the arms of our Lord.
— Neil Marshalsey, January 6, 2022
Irene, we were so sorry to hear of Uncle Harold's passing. We have fond memories of you both. So glad we got to spend time with you when you came to NS for a visit... Every time we have brown bread and beans we always think of you guys. That was the first meal Uncle Harold wanted when coming back to NS. We will miss hearing all of the stories from him and his infectious laughter. Wish I was there to give you a big hug... Will be thinking of you all. Lots of Love Darlene, John & Nathaniel...
— Darlene & John Cole, January 6, 2022
I enjoyed Harold always had a great conversation with him. He loved his family, and the east coast.
Rest In Peace Harold.
— Diane McNichol, January 5, 2022
Irene and family,
My deepest condolences on the passing of Harold. He was a great man and will be missed. I enjoyed the time I got to know him and the stories he told me of his life out East. He loved his family dearly.
— Bonnie Blake, January 5, 2022