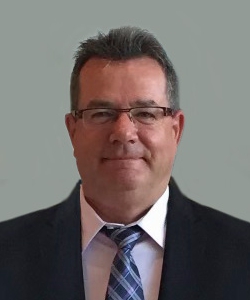 Andrew McCafferty
January 8, 2022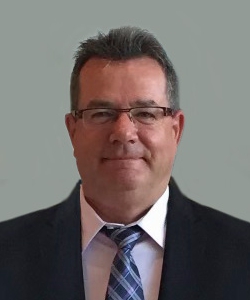 McCAFFERTY, Andrew – Peacefully at home on the Drumcroagh Farm, on Saturday, January 8, 2022 at the age of 59 years. Loving husband of Barbara Lee Norris. Andrew was predeceased by his mother Catherine McCafferty and will be sadly missed by his father James McCafferty, his sister Margaret McCafferty her husband Ian and their children, his brother James McCafferty and his wife Maria, his goddaughter Leah Grant and by his four-legged companions Fiona and Duncan.
Andrew graduated with honours from the University of Strathclyde, Scotland in Geology, and went on to become a Project Controls Manager in the mining industry. In his spare time he loved to golf, garden and he was a history buff. Andrew loved Star Wars, and never missed the music on "Vinyl Fridays."
Private funeral arrangements entrusted to the England Funeral Home. In lieu of donations, please do an act of kindness towards another in Andrew's memory.
Condolences
So very sorry and shocked to hear of Andrew's passing. I worked with Andrew for some years and shared some good evenings at the pub. He was great company and a very knowledgeable guy. My condolences go out to Barbara, you are in my thoughts.
— Richard Harland, February 23, 2022
Barbara,

Words can't possibly let you know how so very sorry we are for your loss.

You are both in our thoughts in our prayers and in our hearts.

Barry GM & Leah
— Barry& GayleMarie & Leah, January 16, 2022
Barbara & family our deepest condolence on Andrews passing. Andrew lived in Port Hope for 1 year and what a true gentleman he was. Sorry for your loss Barbara. Rest In Peace Andrew. ❤️
— Brian & Esther Baker, January 12, 2022
My deepest condolences to the family. I came to know about Andrew through our Sales Director - Barbara. As I learnt about Andrew's health last year i used to think that how can someone have so much willpower and determination to carry on under such extreme circumstances. I and my wife often used to discuss that how strong Andrew must be as he took on cancer head on. We learnt so much from him without even meeting him. Sometimes we don't need to look for heroes and role models outside , they are amongst us and Andrew was a perfect example !
— Tabish, January 11, 2022