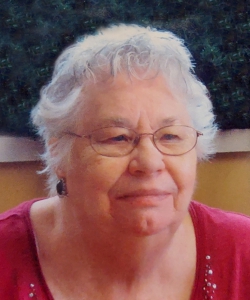 Mary Elizabeth "Beth" Elder
January 29, 2022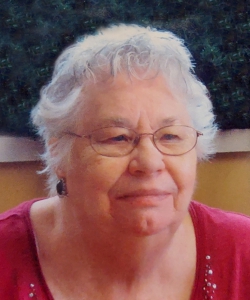 ELDER, Mary Elizabeth "Beth" (née Russell) – Peacefully and surrounded by her family at the Louise Marshall Hospital on Saturday, January 29, 2022 in her 91st year. Beloved wife of the late Hugh Elder (2012). Loving mother of Richard Elder of RR#3 Ayton, Raymond Elder of RR#3 Ayton, Karen Elder and partner Liz Lapsley of Goderich, Susan Widmeyer and husband Al of Goderich, and Linda Elder of Mount Forest. Dear grandmother of Shania and Ryan. Survived by her sister Ann Tompkins of Ignace. Beth will be fondly remembered by her nieces, nephews and their families. Predeceased by her son Robert Elder; siblings: Lela May, Bill, Howard, Glenn and Leon.
Beth was an incredible mother and grandmother. Her kindness extended beyond her own family and was a second "Mom" to many. She loved country music, gardening, farming and helping Hugh with antique cars and tractors.
The family would like to thank the staff at Strathcona Long Term Care and the Louise Marshall Hospital for their wonderful care and compassion.
Visitation will be held at the England Funeral Home, 294 Main Street South, Mount Forest on Monday from 5:00-8:00 p.m. where the funeral service will be held on Tuesday, February 1, 2022 at 11:00 a.m. Spring interment at Maplewood Cemetery. To attend the visitation or funeral service, you must register by visiting www.englandfuneralhome.com or by calling (519) 323-2631. Masks are mandatory and Covid protocols will be in place. To view the funeral service livestream, please visit the funeral home website and click on the link below Beth's obituary. In lieu of flowers, memorial donations to the Louise Marshall Hospital Foundation or Cancer Patient Services would be appreciated.
Funeral Service for Mary Elizabeth "Beth" Elder
Condolences
To the Elder family
I want to extend our condolences on the passing of your mother. What a kind, generous and tenacious woman that she was to all of us who knew her. I was on the receiving end of her hospitality and kindness many times during my early years and I am appreciative of some great memories of those days.
Still, we understand that grief is always a tough road to travel with a lot of ups and downs. Please keep in mind that we will always remember Beth Elder's life as one that was well lived.

Darcy and Danielle Macmillan
— Darcy and Danielle MacMillan, March 6, 2022
To the Elder family… I was sorry to hear of "Beths" passing. I dont read the local newspapers much but happened to browse thru the Hanover Post last week and saw her notice. As some of you may know, I am still out performing, mostly for seniors, whenever residences have been open over the last 2 years. Each time I would perform in Mt. Forest I would make a point of asking how Mom was. If she wasnt in the audience, I had sometimes gone to visit her in her room.
Seeing her picture in the paper brought back a lot of good old memories of Dad out performing and seeing all those rowdy Elders at the Neustadt Tavern when I performed there as well with Paul Bray.
Sorry your Mom's gone. Thinking about your family, Al Crawford
— Al Crawford, February 13, 2022
Shania, did you receive my Condolence? Again, my sincere sympathy. Mary McIntee
— Mary McIntee, February 3, 2022
Our deepest condolences to the Elder family in the passing
Of your mom
RIPBeth
— Don & Janet Caldwell, February 3, 2022
My Sincere Heart felt Sympathy to Shinia and all of your family. I am not sure you remember me, Shinia, but I remember you helping me at a Craft Show for Big Sisters many years ago and you talked so lovingly of your Grandma. You will treasure all your happy memories of your dear Grandmother. I did meet her at the old nursing home several years ago and we talked about you. By her obituary, she was a very special lady. May her soul rest in peace and may you find peace that she is in Heaven. Sincere Sympathy, Mary McIntee p.s. If you wish to talk about her, just give me a call @ 519 323 2316/
— Mary McIntee, February 2, 2022
Karen and family, what a lovely service the music the stories. My sincere condolences.
— Lorraine Mitchell, February 1, 2022
Wish we could be with you all today; our thoughts and prayers are with you. Aunt Beth was a wonderful woman...we have many great memories of visits to the farm. She will be missed!
— Bill and Sharon Pottage, February 1, 2022
Our sympathies to all of you. Hope fond memories with your mom and dad will help you through this sad time.

Our thoughts are with you.


Cheryl and Paul de Greef
— Cheryl de Greef, February 1, 2022
My family and I offer our condolences to the Elder family. I offer condolences to all my family ,my mother, cousins and friends of the family.
I sit here typing with tears running down my face. I don't think it is because of the passing of such a wonderful person, but rather the great parts of my life I was able to share with her has come to an end. I was able to share just about any emotion a person can have with Auntie Beth and her family. What great times playing as a kid under her watchful eye. What tom foolery she seen from me as a teenager and on. What sorrow we shared with Roberts passing. The great scare we had with Richard and Raymond's accident. I believe someone could write a book on the adventures around Auntie Beth and she could recall them clearly. Rest peacefully dear Auntie and I hope we meet again.
Yours respectfully Dan.
— Dan Montgomery, February 1, 2022
I have many fond memories of Beth. I know she will be missed, my sincere condolences to the whole family. Carl Jr.
— Carl Kuhn Jr., January 31, 2022
Our deepest sympathy to you Karen,Liz and family on the passing of you mother

Grace Yandt and Jim and Margaret Elder
— Margaret elder, January 31, 2022
Our sincere condolences to the Elder Family
We were saddened by the news of Aunt Beth's passing
Bless her soul, few worked as hard and even fewer matched her will and compassion.
She was kind hearted and so very very special.
May she soar to the highest peaks as she continues on her journey to spread love and light.
We are left to cherish her cute smile and so many fond memories at the Elder farm.
Time to toss in another log and keep the place cozy, knowing you will like to visit from time to time.
God Bless
The Russell's
Scott, Rosemarie, Jason/Ellyse/Aurora & Alison

— SCOTT RUSSELL, January 31, 2022
To the Elder Family:
On behalf of the Board of Directors, Barn Dance Historical Society, we extend our sincere sympathies.
Gord & Ruth Baxter
— Gord & Ruth Baxter, January 31, 2022
My condolences and hugs go out to all Mary's family. My heart is broken to hear your great loss and I wasn't there to help support our "mama" in her time of need. Please remind yourselves of all the wonderful memories she and Huge left for you to pass on or hold close to your hearts when you need your spirits lifted. I remember Mary tapping her foot to the music even though her eyes would be closed, giving out big smiles, saying "I-Love-you" to her family via computer, making sure to beat me in Crokino and shuffleboard, painting and colouring to the best she could, cursive wrote messages to family who were six feet away through plexy-glass, enjoying foot and back massages, pet therapy, caring for therapy dolls and therapy pets with wonderful dedication and love. She always cared about her family throughout her struggles in health changes. I am so blessed to of cared for both your mom and dad, memories that I cherish even through these dark times. Your Recreation girl, Virginia Greenaway
— Virginia Greenaway, January 31, 2022
Our sincere sympathy is extended to the family of Beth. Our thoughts and prayers are with you all during this difficult time.
Alvin, Dale and Joan Hershey
— Dale & Joan Hershey, January 31, 2022
My sincere sympathy on your Moms passing. My thoughts and prayers are with you at this difficult time.
— Brends Harris, January 31, 2022
So sorry for your loss,Beth was a wonderful person, so kind, she will be greatly missed ,we will miss the Christmas sock Lady
— Ronda and Darell Peter, January 31, 2022
My deepest condolences in your time of loss to Karen , Liz, and your extended families. I'm so very sorry to heard about your Mom's passing.
— Marlene Maier, January 31, 2022