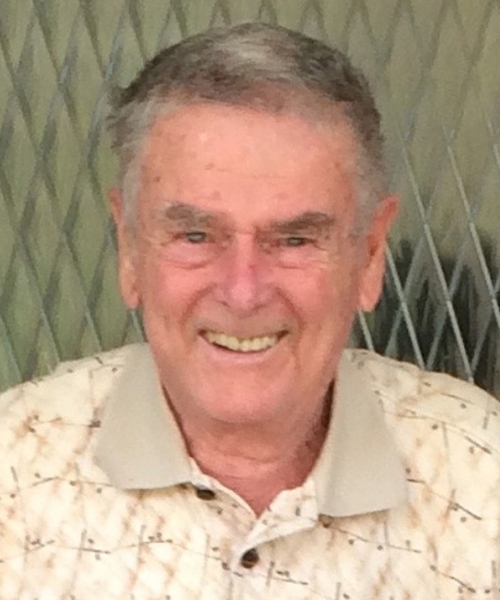 Kenneth Stephen "Ken" Billing
March 5, 2022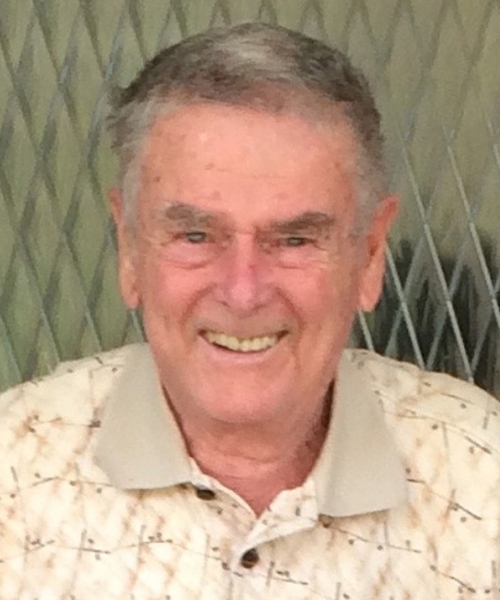 BILLING, Kenneth Stephen "Ken" - Passed away peacefully in his home in Mount Forest on Saturday, March 5, 2022 in his 91st year. Predeceased by his beloved wife, Joyce Billing (née Pritchard) (2012). Lovingly remembered by his niece Victoria Dickenson (Jeff Harrison) of Montreal, great-nephews: Peter (Natalie), Luke (Soo Bin) and Adam, and great-great nephew and niece Henry and Eleanor. Ken will be greatly missed by his good friends, Bev and Darlene Wilken, cousin Doris Jefferson (the late Brian), along with several friends and neighbours.
Son of Meda Billing, and step-son of William Dodson, both deceased. Also predeceased by his sister-in-law Marian Dickenson (Russell) and brother-in-law Edward Pritchard (Dorothy).
Ken was born and raised in Toronto. In his younger years, he was an avid sportsman and loved to dance. He spent his working career at CN in Toronto and after taking early retirement, he and Joyce relocated to Mount Forest. During this time, he spent many days on the golf course and watching his beloved Blue Jays. He and Joyce enjoyed many trips to the sunny south, with Hawaii being his favourite. Ken's genuine warmth and kindness will be remembered by many.
A come-and-go Celebration of Life will be held at the England Funeral Home, 294 Main Street South, Mount Forest, on Saturday, April 9, 2022 from 2:00-4:00 p.m. In lieu of flowers, donations to the Louise Marshall Hospital Foundation would be appreciated.
Condolences
So sad to hear of my cousin Ken passing. Spoke with Ken in December and he was fine. Did tell me that the doctor had just told him he couldn't drive anymore and was upset about that but said his neighbour and friends offered to take him wherever he needed to go. Ken spent his teenage years in the summer at my parents farm in Blackwater( Ruth and Herb Baxter) along with his other cousins helping on our farm. Have many good memories of our time together at the farm. Unable to attend his celebration as we only drive locally at our age. Rest In Peace Ken. June Say.

— June Say, April 6, 2022
Ken was one of the kindest men I've ever met. Ken and joyce were friends of my parents and I have the fondest memories of dinners at their house. Ken and joyce gave me a new Christmas ornament every year for Christmas, and I truly cherish them. I picture them together again forever. Rip Ken
— Amanda Laverdure, March 14, 2022
Many good memories with Ken and Joyce. You were always welcome at their home for one of Joyce's fabulous meals. Ken was just the sweetest guy.
Dot and Campbell Cork
— Dorothy Cork, March 10, 2022
My deepest condolences on the passing of Ken. He was a true gentleman, such a kind loving soul and a gem. I loved visiting with him and with Joyce. They were such a darling couple. My life is richer by having known them.
— Trina Larter, March 8, 2022
My condolences to Ken's family and many friends.Met Ken many years ago at Pike Lake and became one of his golf partners for several years.He was a kind,softspoken man .In latter years we frequently had lunch at The Spot restaurant.I visited with him about a month ago , in his garage. He often talked about family from Montreal and Toronto.We will miss him.
— JOHN VANDERLEEUW, March 8, 2022
Our hearts are heavy as we think about Ken, beloved uncle, godfather and great-uncle, in whose home we were always welcome, and whose company we cherished. We will miss the dinners we shared, the trips to the store, where he knew everyone, excursions for fish and chips or ice cream cones, and expeditions to flea markets and antique stores. He took great pleasure in simple things, the bluejays who came for the peanuts he threw on the back deck, and the cardinals who came to the feeder in the backyard. He loved plain food, nothing too spicy, and he always liked a vanilla cake with ice cream for dessert. When the boys were young, Ken and Joyce welcomed them for holidays in the country, swimming at Varney, and playing miniature golf. As they got older, they visited Ken with their own families, and Ken had the pleasure of seeing the next generation in the persons of Henry and Eleanor. Unfortunately Covid prevented him from meeting his great-niece Eleanor in person, but we Zoomed on visits. Ken, we will all miss you so much.
— Victoria Dickenson and Jeff Harrison and Family, March 8, 2022
On behalf of everyone at Pike Lake Golf Centre, I would like to pass on our condolences. I have so many great memories of Ken at the Golf Course. He always had a smile and a laugh for the staff here. He truly will be missed by our Men's Night crew!
— Greg Shaw, March 8, 2022
We are very sad to hear about Ken. He was a very pleasant, sweet and kind person. We got to know Ken and Joyce at the gym in Mount Forest, whether he was there to exercise, visit or drop off and pick up Joyce. Our family and staff enjoyed spending time with Ken and listening to his humorous stories about the past. He will be missed greatly.
— Linda Thomson, March 8, 2022
We met Ken when our daughter, Natalie married Peter Harrison ( oldest son of Victoria and Jeff) and immediately took a great liking to him.
Ken was a kind , thoughtful and friendly individual who loved his family and his golf . We feel so fortunate to have know him even for a short time , and to have played golf with him at Pike Lake . Ken always took an interest in the people around him and shared his insight with them . May the blue jays in his backyard sing sweet songs to his memory .

Ina & Bill Anthony
— Ina & Bill Anthony, March 8, 2022
Sending my sympathy to Kens family and friends. I met Ken and his wife as customers in MacDonalds Home Hardware many years ago and he always remembered me. Rest in peace Ken
— Diane Dineen, March 8, 2022