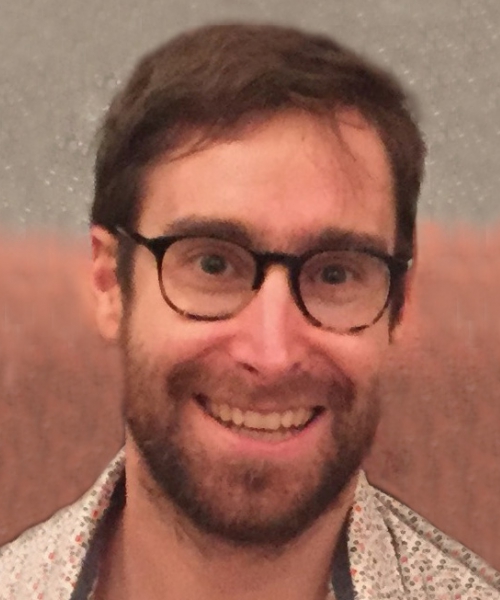 Graham Reid Lockett-Lees
April 12, 2022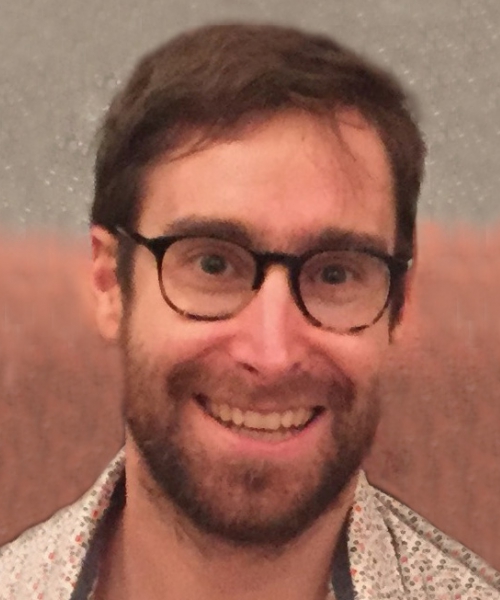 LOCKETT-LEES, Graham Reid
December 20, 1984 – April 12, 2022
It is with profound sadness that we announce the passing of our beloved Graham. He is survived by his cherished wife Shannon and daughter Maizie, parents Judith and Keith Lockett, and brother Kevin. He will be remembered dearly by his extended family, large community of friends and his colleagues.
Graham lived life to the fullest: travelling the world, making music, riding his bike, advocating for the environment, and most recently keeping bees and working on his PhD dissertation in Social and Political Thought. Graham was a thoughtful and curious person and had an infectious laugh. He was caring, sensitive and generous and was a wonderful listener; he touched everyone he met, and those who knew him well felt they had met their soul mate. The loss of this wonderful human being will be felt for a long time to come. A celebration of Graham's life will be held at some future point in Ottawa when it is safe to gather. In lieu of flowers, donations can be made to the Canadian Lyme Disease Research Network.
Arrangements entrusted to the England Funeral Home, Mount Forest.
Condolences
Dear Judith,

I only learned today about Graham's end of life.

Sending this condolence message recalls our affable and prior bonds but also to express that memories will forever be held in your hearts.

Heartfeltly,

Shaun
— Shaun Bona, November 28, 2022
Dear Judith and Keith and all of Graham's loved family and sea of friends. It is so true that Graham made us all feel like good friends, regardless of how short our time together. When he was my front seat passenger to a Baobab performance, he was just 17 and such an excellent happy intelligent companion that I remember so well hoping my own young son would turn into a teenager just like Graham. He even made me laugh about taking the wrong road and adding an hour to a long trip (not to mention the ticket!). We talked music and life and reading... I can only imagine what a wonderful man he must have become. I was so grateful to have met him, and will remain grateful for that brief time. And of course, Judith and Keith, I know you were the best parents any boy could wish for. He was a truly beautiful young man.
— Judy lord, April 23, 2022
Shannon, we are so saddened by your loss it's not even possible to express it. It has been a month since you helped my mother Barbara with her treatment which meant so much to her and helped us with your kindness and concern as she passed away. We never would have dreamed such a sad event would come about for you, but we know your wonderful family will be there to help and support you. When the time is right for you, we wish you peace, acceptance and joy in the life around you and we wish you comfort until that time comes.
— Duncan Graham and family, April 18, 2022
Dear Judith, Keith, Kevin, Shannon and Maizie,
Jana and I are deeply saddened by the news of Graham's passing.
We sincerely share your grief... especially considering the roles he fulfilled so happily as son, brother, husband, father, and trusted friend to many.
May the light and legacy of Graham's memory continue to bless the thoughts of those whose lives he smiled upon with his generous and open-hearted love, his joy of life and his grace-filled spirit.
Blake Ferris and Jana Clarke
— Blake Ferris, April 17, 2022
My condolences to Shannon, Maizie and the entire family on your sudden loss.
This weight will feel crushing and hard to imagine recovery from it but you
will find comfort, support and the ability to help to overcome this immense
new hole in your lives and souls over time. May your peace with this new
reality come to you gradually but surely and replace grief with good memories
and warm thoughts of Graham.
— Hugh Perrin, April 17, 2022
Our sincere condolences to Judith, Keith and the family on Graham's passing. We are sorry for your loss.

Angèle & Alcide
— Angèle & Alcide, April 16, 2022
Shannon, Maizie and family
It was a pleasure and honour getting to know Graham. He will truly be missed by those who knew him. We are so blessed to have crossed paths with him.
Peter and Kendra Hachey.
— Kendra Hachey, April 15, 2022
Dear Shannon, Maizie and family,
We are just lost for word Shannon. We are so sorry to hear of the loss of Graham. Our hearts are broken for you and Maizie. Our condolences to you and your family 💕 Thinking of you all.
Love from your neighbours Shelly, Richard, Kyle and Rachel Bray
— Shelly Bray, April 15, 2022
Words can never express the loss of a loved one. Graham was a wonderful person to have known. R.I.P. Graham.
— Brenda Officer, April 15, 2022