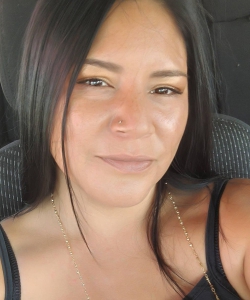 Camille Marie Sackany
April 16, 2022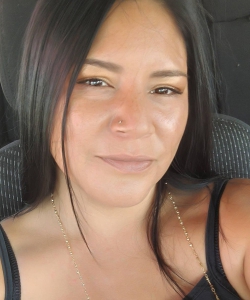 SACKANY, Camille Marie – Passed away unexpectedly at her residence in Dromore on Saturday, April 16, 2022 at the age of 37. Cherished daughter of Teresa and the late Michael Sackany. Beloved sister of Michella Sackany, the late David Sackany and the late Nadine Sackany. Loving aunt of Alex Noah, Raya Nippard, Reed Nippard and Riley Nippard.
Visitation will be held at the England Funeral Home, 294 Main Street South, Mount Forest, on Monday, April 25, 2022 from 12:00-2:00 and 4:00-5:45 p.m. where the funeral service will be held at 6:00 p.m. Masks are recommended. If you are unable to attend the service in person, you are invited to view the service livestream by visiting www.englandfuneralhome.com and clicking on the link below Camille's obituary. Cremation will follow with interment in Holstein Cemetery. Those wishing to make a donation in memory of Camille are asked to consider the Ontario SPCA and Humane Society.
Funeral Service for Camille Sackany
Condolences
So shocked
condolences to the family
Such a great girl so sorry to you as well Dave
We all had some good times.
Too young!
Rip
— Eric and Sandy, April 26, 2022
Teresa, Mickey and family,

I am so sorry for your loss, I remember Camille as a little girl, a shining star full of personality and laughter. My deepest condolences, sending all my love.

Kristine C.
— Kristine ,, April 25, 2022
My sincere condolences to the family ,friends....she was a good friend of my daughter Vanessa...im very saddened to hear of her passing away..may she R.I.P.
— John Savoyard, April 25, 2022
I'm sorry I cannot be there. I wanted to.
I don't know what to feel at this time.
I am sadden by such a loss of a beautiful niece.
I remember when u were small. I would come to visit you and ur sisters.
I would bring u all jellybeans...and how exciting it was for you guys. Everytime I would show up u would all run to me..knowing I had jellybeans.
One night your mom told me...no more candy for them. The sugar drives them crazy and u get too leave. So..no more!!!
I told her ok...but uncle Pete doesn't listen well.
I came back a couple nights later and I had jellybeans yes...but they were all black.
So I gave him all to you girls.
When I left I waved at all of you...you all waved back ..smiling ...ur teeth all black!...lol
Your mom looking at me..shaking her head..as she always does...
That was the best...I missed a lot of yrs in your life...I will miss you. I still miss ur sister so much.
But I'm thinking..what reunion you must be having...
One day...Cammy...one day...we will see u again. It won't be in this life time...but the next.
Theresa...Micky...Alex...I'm.so sorry I could not be there. It was a beautiful service as the times we are in...took me there.

Love you all....
— Peter Sackaney, April 25, 2022
❤💔❤💔❤
You will never be forgotten!!


— Miss Payne, April 25, 2022
Dear Teresa,

You and I have known each other all our lives. You are the sister I never I got to have and I've been there with you through all the good times and the bad. I've watched Michella, Camille and Nadine grow from adorable babies to beautiful young women and you did an amazing job raising them. With everything you've gone through, you are by far the strongest person I've ever known, and I know that you WILL get through this.

I can't be there this time time to hug and comfort you in person, but my heart, thoughts and prayers are with you, Michella, Alex, Raya, Reed & Riley.

I enjoyed seeing Camille the last few times I was at your farm. I thank her for letting me borrow her bedroom while I was there, and for making some truly amazing lasagna! It was delicious!

All my Love,
Janine

— Janine, April 25, 2022
Miss you and love you. I'm sorry, we didn't talk more this past year. There was so much to tell you. Our 20 years of friendship outweighs one disagreement. No doubt.

I'm devastated and heart broken about the news. We all are. Last thing anyone would expect.

You will be forever be surrounded by my love,
our memories and knowing we had a relationship like no other. Deep conversations, stiff drinks and late night laughs and shenanigans.

Love you Cams♡♡♡♡♡♡♡♡♡


.
— Your friend, April 25, 2022
This is the only way i can say goodbye. I'm sad and angry. I'm sad your gone and angry at myself for not being a better friend to you. I still remember laying in bed with you watching those tv programs of yours. I thought they were stupid and ridiculous but it made you laugh and it made me smile. You always had my my heart and now your gone you took it with you
— Anonymous, April 24, 2022
My deepest condolences goes out to all the family and friends. Camille was such a beautiful person. She was crazy and funny and had such a big heart. She is truly missed by many.
May she rest in forever peace
Miss you girl ❤️
— Savannah, April 24, 2022
Dear Teresa

I am so sorry for your loss. I only met Camille a couple of times, but I instantly liked her. She had a sweet and gentle aura almost child like. I know you have your family to support you at this very difficult time but please let me know if there is anything I can do.

Your friend always

Love

Opi
— Opi Krecouzos, April 22, 2022
My heart is broken 💔
But I know your with God and at peace
And that gives me peace.
I'll never forget you
I love you with all of my heart
— David Motta, April 22, 2022
What a horrible tragedy. Camille, you were always so kind and thoughtful to us This is such a shock, I really have no words. I pray you rest peacefully. And our sincere and deepest condolences to Teresa, Alex and Camille's sister.
— Cherie Perks, April 20, 2022
My best friend! My rock! My heart is in a million pieces. Will be for a long time!

I love you, Camille and will miss you so much!
— Nicholas Sametz, April 20, 2022
Love you forever cam ,, will never ever forget Cam's ham ,, till we met again my girl rest easy ❤️
— Arlene nippard, April 20, 2022