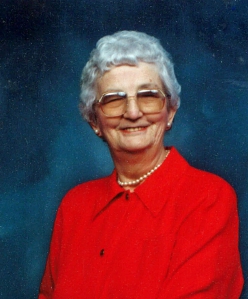 Mary Ellen Cecilia Cutting
April 28, 2022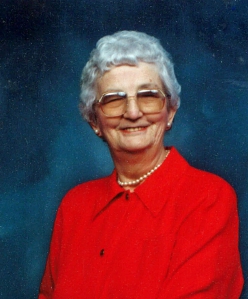 CUTTING, Mary Ellen Cecilia – Peacefully passed away at her residence in Guelph on Thursday, April 28, 2022 in her 99th year. Predeceased by her beloved husband, Edward Cutting (1971). Survived by her children: Marion, Calva (Winston), Earl, Nancy (Jim), Brian, and Wayne (Heidi). Cherished by her many grandchildren, great-grandchildren and great-great-grandchildren. Predeceased by sons Norman, Ivan and Grant.
The family would like to extend their appreciation to the wonderful PSW's and all the staff of CCAC and Bayshore Palliative Care for their dedication and compassion.
Mary adored her family and many friends - chatting on the phone, going on trips, dinners and celebrations.
Visitation will be held at the England Funeral Home, 294 Main Street South, Mount Forest, on Monday, May 2, 2022 from 10:00 a.m. – 12:00 p.m. where the Celebration of Life will take place at 12:00 p.m. The family would appreciate if you would wear a mask. If you are unable to attend the service in person, you may view the service livestream by visiting www.englandfuneralhome.com and clicking on the link below Mary's obituary. Interment to follow at Mount Forest Cemetery. Those wishing to make a donation in memory of Mary are asked to consider the Heart and Stroke Foundation or the Canadian Cancer Society.
Funeral Service for Mary Ellen Cecilia Cutting
Condolences
Grandma you will be missed, you lived a long wonderful life.
Love Ashley, Rob And Skyla
— Ashley Cutting, May 1, 2022
My Condolences to the Family.
She was a very kind Soul.
Dad and Mom always spoke highly of the Cutting Family.
Please call 519 939-6892 at your
convenience. Thanks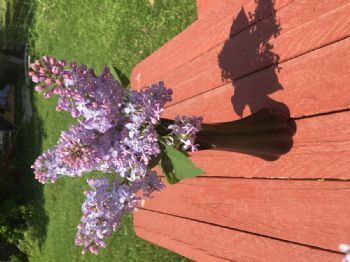 — Eric Anderson, April 30, 2022
So sorry for your loss. Aunt Mary will never be forgotten and remembered. Thoughts and prayers to everyone. So glad you all have each to lean on. Your cousin Linda
— LINDA Peyton, April 29, 2022
Mother we love you with all our Hearts and Thank You for being there for Us all this time.. You will be missed dearly especially our weekly telephone calls.. Love Wayne & Heidi and Family
— Wayne Cutting, April 29, 2022