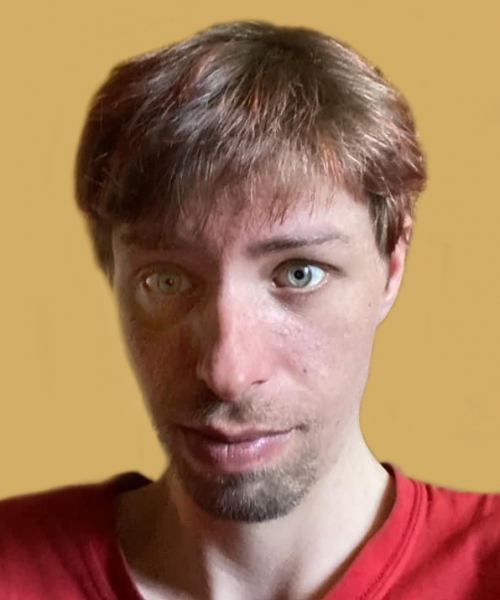 Steven James Middleton
June 22, 2022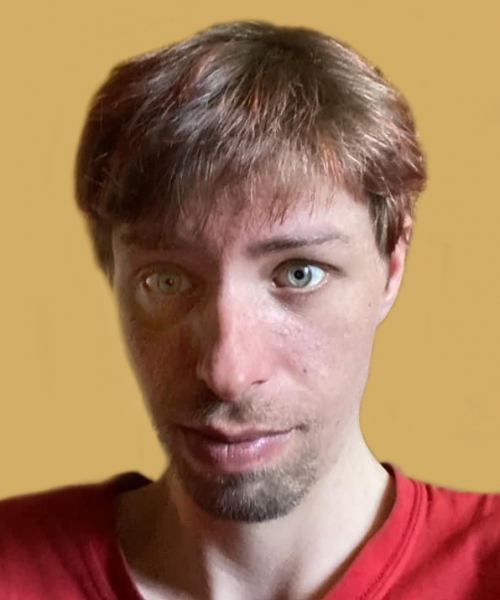 MIDDLETON, Steven James – Passed away unexpectedly at the Louise Marshall Hospital, Mount Forest, on Wednesday, June 22, 2022 at the age of 28. Beloved son of Cherylann Brooks of Mount Forest (Dan McCracken of Vanastra) and the late Michael Middleton (2015). Loving grandson of Lillian (Rob) Stephenson of Mount Forest. Dear brother of Sarah Middleton of Mount Forest and step-brother of Karrissa McCracken of Ayton. Survived by his aunt April Hancock of Hanover, uncle Jack Smith (Michelle Farrow) of Guelph, aunt Liz (Guy) Kaufman of Seaforth, and uncle Jamie McCracken (Jennifer Campbell) of Tiverton. Remembered by his step-grandmother, Carolyn McCracken of Chesley. The family would like to extend a special thank you to Pete Brzezinski of Mount Forest for his many years of friendship, love and assistance.
The funeral service will be held at the England Funeral Home, 294 Main Street South, Mount Forest, on Friday, June 24, 2022 at 11:00 a.m., with visitation from 10:00-10:45 a.m. Highway 89 is currently under construction, visit www.englandfuneralhome.com for instructions on how to enter the parking lot. Those wishing to make a donation in memory of Steven are asked to consider Easter Seals Ontario.
Funeral Service for Steven Middleton
Condolences
To my Aunt Lil and Rob,Sarah,Jack and Janet my deepest condolences to all of you
Stevie will be greatly missed
XOXO
— Ward Lori, June 26, 2022
Iam very sorry to Hear about you Nephew Janet , and Sarah sorry to hear your brother passed away he's at peace !
— Beth Guthrie, June 25, 2022
RIP Steven. Condolences to Cheryl
— Amanda, June 24, 2022
Well my Stevie Peavie I can't believe your gone but I know your with some very important family up there although is here are sure going to miss you. To my sweet auntie Lil and Uncle Rob and my Cheeky girl you are all in my thoughts and prayers I love you all xoxo R.I.P. Steven
— Connie Middleton Hill, June 23, 2022
I'm thinking of you all. Steven you were one of kind and will be missed by so many people RIP my friend 7 yr friendship with u I'm honored to be your friend.
— Brenda Bentley, June 23, 2022
Sarah and family I'm so sorry to hear about Steven I'll miss him so much he was my friend and we dated he was the best boyfriend to I no we havnt been together for a long time but I'll still miss him
— Jess Forsyth, June 23, 2022
Words can't describe how much I am going to miss you. You have been my best friend since the day i was born I know we may not always got along like siblings should but we had our own special way i am going to miss seeing you every day i love you soo much bro I know you are no longer in pain and I hope you know I love you xoxo your baby sister
— Sarah, June 23, 2022
My condolences to all his family members and friends left behind by his early passing
— Dr Hugh Perrin, June 22, 2022
he certainly was a character had many laughs with him will miss him dearly with every bullet as he would say when i would ask if he missed me R.I.P Steven give everyone a hug for me love ya
— aunt judy, June 22, 2022
So very sorry for your loss! Wishing you strength and patience during this terrible time. Hugs and i wish i lived closer so i could be there in person for you all!
— Laurie meunier, June 22, 2022
To Sarah and family I can't believe this I have known Steven since he was 7 we grew up with each other we where in same school may u rest in piece Steven till we meet again
— Crystal, June 22, 2022
Steven u were a really good best friend and like a brother to me I will always love and miss u my bother/best friend
— Alex Pilkey, June 22, 2022
I would like to send my deepest of condolences to Steve's Family and Friends.
Ive only met you a few times. You were pretty chill, just Seems unreal as I was just talking to you on Sunday evening.
May you Rest In Peace.
I know you watching over everyone. You will never be forgotten.

— Jess, June 22, 2022
Sarah and family, so very sorry and shocked to hear of Stevens passing. He was a good soul and tried his best. He will be missed around the apartment building. Sorry he passed at such a young age, he should have had many more years left.

R.I.P. Steven
— Murray Gardner, June 22, 2022