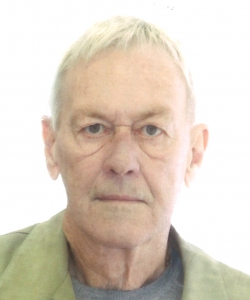 Paul Buddenhagen
July 13, 2022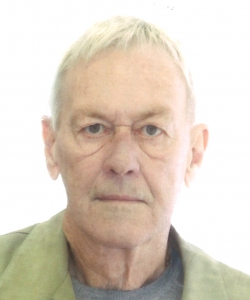 Sadly, on Wednesday, July 13, 2022, Paul passed away. He leaves his loving son, Chris, and grandson Conor. Also missing him is his sister, Ruth, niece Kim, nephew Derek, cousin Carol Ann and friends Carol, Bill, Jennifer, Terri, Klaus, Charlotte, Eric, Olaf, Ted and so many others (you know who you are). Deeply missed by Paul and never forgotten was the late Kim Demmans.
Paul loved his cars and boats and was an excellent woodworker. He enjoyed a good time and always said how grateful he was for a life well lived. Now he is out of pain and at peace.
The memorial service will be held at Holstein Presbyterian Church, 392042 Grey County Rd 109, Holstein, on Saturday, July 30, 2022 at 2:00 p.m. For those wishing to make a donation, please consider the Salvation Army. Arrangements entrusted to the England Funeral Home, Mount Forest.
Condolences
We had the privilege of knowing Paul when he stayed at Georgian Shores Marina, Owen Sound. He was a fixture for many any years, and we got to know Paul when we became managers in 2011, until we retired in 2018….. I must say there was not another gentleman like Paul. He was always there to lend a hand, give expert advise (as we were newbies) and always welcomed a fellow sailer or boater or staff on his knowledge on boats and water. He was there when a co - op student needed some training on anything how to tie knots to how to sail the seas. He loved crane day and I will always remember him
In his yellow rain gear (as it always rained or snowed on crane day) with the biggest smile on his face. When it Was time to give up sailing and become a live a board on his big power boat for the season,fellow boaters and staff took the time to help him as
He always helped us. When I was completing my daily dock walks I was always beckoned to come and join him for a chat! I loved every minute of it… when Mike and I left the Marina whenever we went back to Owen Sound we would pop by and have a visit with him…. We are very sorry to hear of Paul's passing …. But rest assured he was a hell of a boater…. A gentleman and most of all our friend…. You will be missed Paul and I know you are out of pain now… rest peacefully ❤️
— Mike & Sally Day, August 24, 2022
Sending my deepest condolences to family and friends. Listening to great jazz with a good glass of wine and a slice of pizza was one of my favourites with Paul. You were spectacular company my friend and you will be so missed. Thank you for your friendship. Rest In Peace.
Always,
Marie Fong
— Marie Fong, August 8, 2022
A good friend, a wonderful guest and a generous host. We miss you.
— Ann and Olaf, July 30, 2022
Dear Paul, "Be who you are and say what you feel because those who mind don't matter and those who matter don't mind." A quotation you very much embodied. Recent years have seen exponential suffering. As such, I far prefer a pristine image from our northern Germany village of Buddenhagen on July 31, 2009. Yup. True story. You had to be at the local inn to witness the bartender's face :) You were in your glory clinking glasses with the Buergermeister (mayor) during our Autobahn Reise (trip)! Thank you for always watching over me during happier times decades ago. Thank you for our many meaningful connections since. You will not be forgotten. I sign off for today with the lyrics of balladeer Frank Sinatra ringing in my ears. He is crooning, "I did it my way..." You certainly did while packing a bunch of life into your years on planet Earth. With Great Love, from your "favorite" cousin. OK, only! Carol-Ann xo
— Carol-Ann Hamilton, July 24, 2022
In hopes that Paul has found shibumi.
— Olaf Breugst, July 22, 2022
Sorry to hear the passing of my new friend Paul my condolences to his family.
Mark Goetz Holstein Feed Mill
— Mark Goetz, July 20, 2022
My sincere sympathy to Paul's family and friends. He will be missed.
Paul was such a Renaissance Man, and never ceased trying to live life to the fullest.
Rest In Peace, Lieber Freund.
— Martha Lewis, July 19, 2022
We are truly saddened to learn of Paul's passing.
Our Prayers and condolences to Paul's family and friends

Don and Deedee
— Don and Deedee, July 18, 2022
Our deepest sympathy to family & friends
Brian & Tamara
— Brian Plume, July 18, 2022
I love you Dad. Thank you for the life you have given me. I'll see you again in Heaven. (if they let us in, lol). I'll miss you every day, but you'll always be with me. I have so many wonderful memories. Eternal love. Christopher
— Chris Buddenhagen, July 18, 2022
Our deepest condolences to Paul's family & friends. He enjoyed being with his friends, always had a great sense of humor & loved a good time. He was a great neighbor and we will miss him. RIP Paul.
Earl & Marie Randall
— Earl & Marie Randall, July 16, 2022