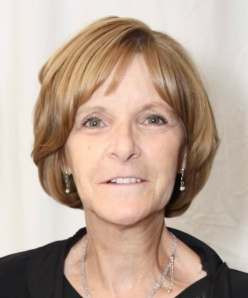 Nancy Porter
July 15, 2022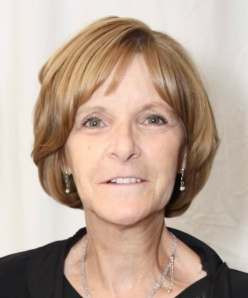 PORTER, Nancy – Peacefully at home, surrounded by family, on Friday, July 15, 2022 in her 64th year. Loving mother of Amanda Burke (Brian), Charleen Filsinger (Steve), and Jimmy Gibson (Shannon). Devoted grandmother of Nolan, Mackenzie, Ava, Evan and Ross. Nancy will be sadly missed by her sister Linda Langer (Greg). Nancy loved life and her family, but above all, she loved her grandchildren. Attending their hockey games, baseball games or just hanging out. Private funeral arrangements entrusted to the England Funeral Home, Mount Forest. Those wishing to make a donation in memory of Nancy are asked to consider Cancer Patient Services, Mount Forest.
Condolences
Amanda, Char and Jimmy, I am so sorry to hear about your mom. She was extremely tough and so positive, she always had a smile and a nice thing to say. She always held a special place in my heart. Hope she rests easy
— Maddy Arthur, July 24, 2022
Amanda, Charlene, Jimmy and families. Our deepest sympathy on the passing of your much loved mom and grandma. She loved her family and was so proud of you all. Rest in peace Nancy.
— Wilda and Bill, July 20, 2022
Charleen Steve and families … so very sorry to hear about your Moms passing. Sending our deepest sympathies along with our prayers for your peace and comfort in the days and weeks ahead. Sincerely Al and Ruth
— Al and Ruth McEachern, July 19, 2022
Amanda's, Charlene and Jimmy, my deepest condolences from John and I on the passing of your mother.
I met a Nancy in homeroom grade 9, she never really changed, always such a happy girl !!
She loved nothing more than you, her kids and grandkids!! XO

— Julie benns, July 18, 2022
The rest of the family will miss are dear sister she has had a very difficult time for many years dear Nancy RIP love Bill.
— Bill Porter, July 18, 2022
I am so sorry to hear about your mom. I have such great memories of her when we volunteered at Kenilworth PS And cheering our kids in various events. She was a lovely person and will be missed. My thoughts and prayers are with you all
— Gaye White, July 18, 2022
Our sincere sympathy to Nancy's family. Our thoughts and prayers are with you during this difficult time.
— Joe & Katheryn Meyer, July 18, 2022
Amanda and family. My heart goes out to you during this time of sadness. Cherish every memory and they will give you strength.
Heather
— Heather Walker, July 18, 2022
I first met Nancy in 2011. She had such a difficult journey... She so often mentioned about her love for her family. I believe this is what kept her going. Thinking of you all.
— Carol Armstrong, July 18, 2022
It's been an honour knowing such a strong lady with a very caring family. Thinking of you all at this sad time.
— Rose Bolen, July 17, 2022
Our sincere condolences to Nancys family….. she had such a great, friendly personality. I remember her being at Amanda's ballgames cheering with us all, and working in the drug store, and she always made time for a chat, always smiling.
Hugs ❤️
— Ruth-Anne and Wayne Rawn, July 17, 2022
Amanda Charleen and Jimmy and families Our hearts are breaking as are yours Nancy was a wonderful neighbour when you lived in Arthur . your Mom and I had many a laugh when we worked at the Arthur High School Those times I will hold in my heart forever Even after she got sick she was the strongest person never complaining When we talked you could almost see her chest explode with pride for her grand kids You guys and the grandkids were her first concern .May you all find comfort that she is now at peace and can fly with the Angels and no more pain RIP Nancy until we meet again 🙏🙏
— The Watt's Ted and Judy, July 17, 2022
Our deepest sympathy & prayers to Nancy's family on the loss of a special mom & grandma. I remember Nancy when we cheered Amanda, Kristi & the other girls on playing baseball.
Norm & Janet Freiburger
— Janet Freiburger, July 17, 2022
Amanda and family, I very sorry to hear of Nancy's passing. She was a warm, kind, loving person who touched everyone she met. My sincerest condolences.

— Christa Ferrier, July 17, 2022
Amanda and all your family my sincere condolences.
Tracey Wanless
— Tracey Wanless, July 17, 2022