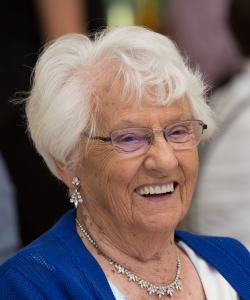 Leah Clifford
July 17, 2022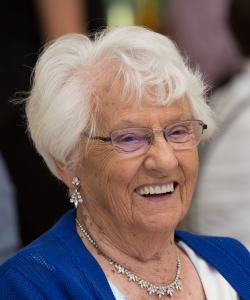 CLIFFORD, Leah Margaret – Suddenly at Bankside Retirement Residence, Kitchener, on Sunday, July 17, 2022 in her 96th year. Beloved wife of the late Ronald Clifford (2011). Dear mother of Michael Clifford and mother-in-law of Diane Clifford and Anne Clifford. Predeceased by her loving son, David Clifford. Cherished grandmother of Megan Clifford-Smith and her husband Dylan, Ryan Clifford and his fiancée Samantha,
Andrew Clifford and his wife Shannon, and Daniel Clifford and his girlfriend Moira. Fondly remembered by her great-grandchildren, Oliver and Benjamin. Predeceased by her sister and brother. Leah will be missed by her many friends in Kitchener, Dundalk and Mount Forest.
A graveside service will be held at Mount Forest Cemetery, 411257 Southgate Sideroad 41, Mount Forest, on Friday, July 29, 2022 at 2:00 p.m. In lieu of flowers, those wishing to make a donation in memory of Leah are asked to consider the Heart and Stroke Foundation or the Alzheimer Society of Waterloo Wellington. Arrangements entrusted to the England Funeral Home, Mount Forest.
Condolences
My dear Leah 💙 you will forever be missed by staff and residents at bankside.
I'm glad I've got to know you within the four years of me working at bankside. I will miss our talks and your beautiful smile. Thank you for being an amazing person. 💛 I'm sorry to the family for your loss. She always had great things to say about all of you and she loved you all so much xo
— Tysha, August 28, 2022
Leah was a wonderful, caring woman with a great sense of humour. She was quick to laugh, not shy about sharing her opinion, but also quick to apologize if she thought she had been a bit grouchy. She was always sending hand-written cards to people she cared about for special occasions, or just because she thought they might need cheering up in a hard time. I am really thankful that I was able to spend some time with her recently, talking about her years growing up, and how the world has changed, and what her grandkids are all doing now. I know she was ready to go onto the next life, where all pain and sadness is done away with, but she will definitely be missed here.
— Jessica Holvik, July 28, 2022
Condolences to the family on the passing of Leah. She was a wonderful lady. My grandmother Irene Nelson went to church with her and was her friend when Leah lived in Mount Forest which is how I came to know Leah. Leah and I conversed at Christmas time for the last number of years via Christmas Cards with a large topic of a plant I had given her and she was always telling me how well it was doing and growing tall. She gave me an old painting from her basement when she sold her home as a gift for helping her and it is in my office to this day and the number of comments I receive about it is vast. Each time I walk into my office or am asked about it, it reminds me of Leah and how fun, kind and loving she was. She had such a bright smile and had a great sense of humor. She brightened every room she entered. I know every person she touched will remember her with fond memories.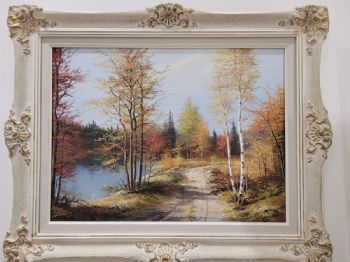 — Drew Nelson, July 25, 2022