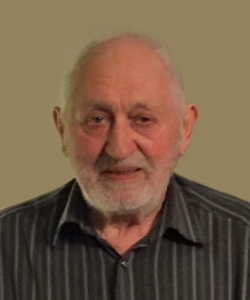 Franz Ramspott
July 19, 2022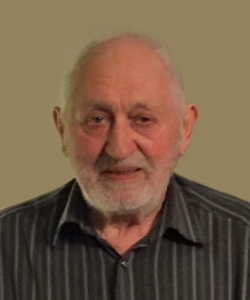 RAMSPOTT, Franz – Peacefully on Tuesday, July 19, 2022 at the Louise Marshall Hospital in his 86th year. Beloved husband of the late Rosemary Ramspott (2009). Loving father of Mike Ramspott and the late Amy Ramspott (2021). Franz owned and operated Ramspott Interior Decorating for over 40 years, many of those years working with his son.
Cremation has taken place and there will be no visitation or service. Those wishing to make a donation in memory of Franz are asked to consider Cancer Patient Services. Arrangements entrusted to the England Funeral Home, Mount Forest.
Condolences
Dear Michael, I like to remember the time with your father. I met him in Germany in 2006. We all immediately took him to our hearts. We wish Franz that he is now back with his wife Rosel and has found peace. may god take him in his protective hands.
Rest in peace Franz.
Kathrin and family from germany

— Kathrin Hagedorn, July 26, 2022
To you Franz Anton, it was in 2006 when we saw each other the last and unfortunately the only time. The distance is simply too far for that. A lot of time has passed since then. Now one of the last members of the Rammspott family is leaving. Now we have only a silent greeting and a sad farewell. We wish you that God takes you in your arms and you find eternal rest side by side with your wife. In deep sympathy Christian Lüddemann and family the son of Helene Lüddemann née Rammspott.
— Christian Lüddemann, July 26, 2022
In Erinnerung an meinen lieben Freund und Nachbarn in Brilon-Messinghausen Germany, mein aufrichtiges Beileid. Und bis wir uns Wiedersehen halte Gott dich fest in seiner Hand.
Mit Stillem Gruß
Dein Freund Engelbert Stratmann
Dein Nachbar Willi Kaulmann
— Helene Lüddemann, July 25, 2022
I would like to express my sincere condolences on the loss of my uncle Franz-Anton.
He will live on in our memories forever.
Your nice from germany
Helene and family
Your nephew Martin and family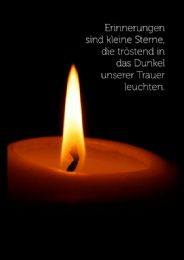 — Helene Lueddemann, July 24, 2022
My condolences to you, Mike. I was sorry to hear of the passing of your dad. I had the pleasure of working with him on many job sites. I looked forward to our conversations. He had a zest for life and was always a true professional.
— Dave Duncan, July 21, 2022
Our deepest condolences to you Michael in the loss of your father. We have known Franz for many years. He was a kind hearted man who was always willing to help anyone. Franz was a good friend to the Woods family. He will be missed.
Doug and Joan Woods
— Joan Woods, July 21, 2022
We had the pleasure of working many years with Franz as our painter. He was an excellent painter and it was always enjoyable dealing with him. Franz was a great guy and will be missed by his family.

— Brad and Cathy Schwindt, July 21, 2022
To Mike and his family. We are so sad to hear of your father's passing. He was a great guy and it was a pleasure to know him all these years.
— Carl & Colleen Dalla Costa, July 21, 2022
Our deepest sympathy to Mike & family. Franz was a real talent. I will miss the conversations at the paint store for sure.
Brian Plume, Tamara Bondy
— Brian Plume, July 21, 2022
I have many fond memories of Franz. He was both talented and kind. I'm so sorry to hear of his passing. My deepest condolences to you, Mike. My thoughts are with you.
— Jody (Woods) Kennett, July 21, 2022
Franz was a house painting artist and his ability to do his job working around large objects in the way
without spills, drips or streaks still amazes me. In addition he was a really great guy. My condolences to
his son Michael who he clearly cherished.
— Dr Hugh Perrin, July 20, 2022
We were very sad to read that Franz has passed away. He was an amazing painter who did many projects for us, always meticulously! He loved his wife and son Michael very much and spoke often and fondly of them. He even found us a couple of narrow antique stained glass panels for our farmhouse, which we enjoy daily. Michael and others close to Franz, you have our deepest sympathy. We were all blessed to have your Dad in our lives.

— Bob and Donna McFarlane, July 20, 2022
I've know Franz for many years and always thought he was such a sweetheart. He had a great sense of colour and told many good stories while he was working.
May he rest in eternal peace after all his work on this earth.
Joan Arthur
— Joan Arthur, July 20, 2022