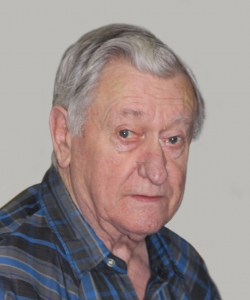 Harold Norman Dally
August 10, 2022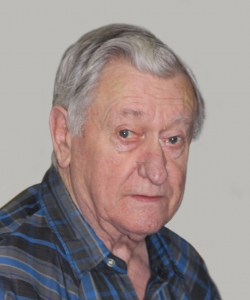 DALLY, Harold Norman – Passed away unexpectedly at his residence in Mount Forest on Wednesday, August 10, 2022 in his 92nd year. Predeceased by his beloved wives, Joyce D. Dally (2016) and Joyce E. Dally (1955). Loving father of Leonard Dally of Dundalk, Wayne (Laurie) Dally of Island Grove, and Garnet Dally of Mildmay. Survived by his many grandchildren and great-grandchildren. Dear brother of Ken and Verna Dally of Normanby Township; and brother-in-law of Marg Dally and Barb Moore, both of Mount Forest. Remembered by many nieces, nephews and their families. Predeceased by his siblings: Ruth (Harry) Winslade, Arthur (Edith) Dally, Gordon Dally and Lorne Dally. Harold was a hard-working man. He will be remembered for his love of music, especially his harmonica and fiddle.
The funeral service will be held at the England Funeral Home, 294 Main Street South, Mount Forest, on Wednesday, August 17, 2022 at 11:00 a.m., with visitation from 10:00-10:45 a.m. Interment at Mount Forest Cemetery. Due to the ongoing construction on Hwy. 89 in Mount Forest, please visit www.englandfuneralhome.com for instructions on how to enter the funeral home parking lot. Those wishing to view the service livestream are invited to visit the funeral home website and click on the link below Harold's obituary. In memory, donations to the Alzheimer Society of Waterloo Wellington or the Louise Marshall Hospital Foundation would be appreciated.
Funeral Service for Harold Dally
Condolences
It is with a sad heart we say good bye to Uncle Harold I have many fond memories of him when I was young My god bless you all
— Ruthanne Osinchuk Dally, August 17, 2022
Condolences and Prayers to the family .
From the Mildmay and District Lions Club
— Darleen Robson ( Eickmeier ), August 16, 2022
My condolences to Leonard, Wayne & Garnet and their families.

— Doug Dally, August 15, 2022
My thoughts are with your families and my cousins- Leonard, Wayne and Garnet as you take this time to remember your dad.
— Hope Gilkes-Bradford
— Hope Gilkes-Bradford, August 12, 2022
My condolences to all you sons on the loss of your father. My thoughts and prayers go with all of you.
— Margaret Dally, August 12, 2022
My condolences to the family.
— Pat Eccles, August 11, 2022