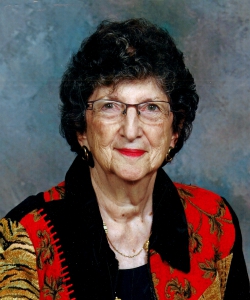 Joan Secord
August 25, 2022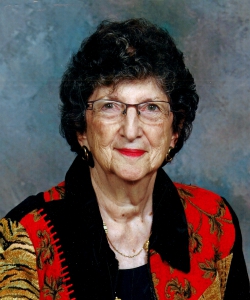 SECORD, T. Joan – Peacefully on Thursday, August 25, 2022 at Strathcona Long Term Care in her 87th year. Beloved wife of the late Brad Secord. Loving mother of Chris Secord and his wife Jenny, Shayne Grant and her husband John, Gregory Secord, and Jonathan Secord and his wife Nadine. Dear grandmother of Nathan (Elaine), John, Shane (Trista), Spencer, Sloane, and Maya; and great-grandmother of Lily, Ronan and Calum. Joan is missed by her sister Lindy Bonell and her husband Peter, best friend Dorothy Shropshire, and by her nieces, nephews, extended family and friends.
Joan had many interests, and often too much stuff. In her younger years, she was known to have the fastest boat on Key Harbour. Her many interests continued throughout her life, she was a teacher/librarian, with a passion for Indigenous Culture. She could often be found working in her garden, keeping it beautiful.
Cremation has taken place. A memorial service will be conducted at the England Funeral Home, 294 Main Street South, Mount Forest, on Saturday, September 10, 2022 at 1:00 p.m. with visitation from 12:00 – 12:45 p.m.
Donations in memory of Joan may be made to Doctors Without Borders or a charity of your choice.
Condolences
Joan was my good neighbour in Waterloo, and we started Tai Chi together. It was her idea, and I am forever grateful for learning this graceful exercise which I still practice 30 years later. We took an Elder Hostel week together at Killarney, a wonderful experience, where we learned about the rock formations of that beautiful area. Of course, Joan already knew a lot about the area. I was invited to visit the Secord camp at Lake Panache on 2 occasions, also wonderful experiences driving the route across Manitoulin, riding the boat on the lake with Joan driving, and staying in the Secord family compound. We had children the same age, and shared experiences as 'older mothers' at that time. We also shared a love of gardening and of books.

I am most sorry to hear of her passing, especially at a time when the Covid pandemic made normal contacts difficult and sometimes impossible. I will always treasure my memories of our shared companionship as neighbours, as mothers and our many common interests. My condolences to the family.







— Agnes Steffy, January 21, 2023
Chris, Shayne, Jonathan and Greg,
I was so sorry to see your mom's obituary in the paper, as I had been thinking of her the previous week. We hadn't spoken in so long but I have many wonderful memories of working, taking courses, painting baby Jonathan's nursery, dinners at your house and times at the cottage. Was she still adding to her mushroom collection? She had high expectations and I know that she was so proud of the adults you had become. Hopefully your memories will remind you of all she did and bring not only tears but smiles and laughter.
Sincerely,
Jeanne Steckenreiter
— Jeanne Steckenreiter, September 8, 2022
I met Joan when I was living in Swinton Park. We were members of the Seniors and became good friends. She would call me frequently when she had a problem with her computer. We had a standing joke about my 'exploding chicken'. I lost touch with her when she moved to Mount Forest. It is with deep sorrow that I have heard of her passing. Rest in Peace Joan. You will never be forgotten. My condolences to her family. - Ida-Mae Kennett
— Ida-Mae Kennett, September 4, 2022
My deepest condolences to you Shayne and your family 😢
May she Rest In Peace 💝
— Lise Martin, August 31, 2022
My condolences to the family.
Mrs. Secord was such an incredible teacher/librarian, who influenced the lives of thousands of students.
She was the librarian during my time as a student at N.A. MacEachern puplic school in 1974-1976.
I was part of a small team of students who were responsible to doing video tape recordings from TVO for teachers. As well as helping teachers run the 16mm projectors, and other AV equipment.
Little did we know at the time, that AV would be my career path. 47 years later, I am still doing AV and IT at one of the local universities. I was fortunate enough to have run into her a couple of times in the 1990's and was able to share with her the positive influence that she had on my life.
Carolyn Morrison



— Carolyn Morrison, August 29, 2022
My deepest condolences to the family. I met Joan in the United Church Choir. Her experiences (singing, tai chi, cottage time and such) were so interesting to hear about. Keep your memories close to your heart. She will be missed, and may she Rest In Peace.
— Barb Schellenberger, August 27, 2022
My sincere condolences to all of Joan's family. I met Joan at the United Church in Mount Forest. She was a fantastic help when I was looking after the Resource Library in the church at that time. This friendship may have developed as we had something in common. We had both retired from working as teacher-librarians.
May Joan rest in peace.
Pauline Brown

— Pauline Brown, August 27, 2022
Condolences on Joan's passing. I will miss her and I am sure your families will miss her also.
Mary Allen
— Mary Allen, August 27, 2022
Joan was an enthusiastic member of my senior VON exercise class at the Legion. What good times we all had together, times punctuated by Joan's dry sense of humour and infectious laughter.
I know that you will miss her and remember her fondly.
— Mary Kowaltschuk(Linseman), August 27, 2022
I send my sincere condolences to you and your family. The Bible gives a real hope and it promises that your loved one will soon live again in a peaceful paradise on the earth where death will be no more. (John 5:28, 29; Acts 24:15; Revelation 21:4)
— Gail Ellis, August 27, 2022
I use to do a bit of walking on the Mount Forest sportsplex trail with Joan. At that time she walked to exercise her legs. A lovely lady, will be missed by me.
My condolences to her family.

Sarah Benson
— Sarah Benson, August 27, 2022
Dear Shayne and John and families. So sorry for the loss of your Mom.
Love Ann
— Ann Adema, August 26, 2022
Shayne, John and Family, so sorry for your loss.
— Debbie Reid, August 26, 2022