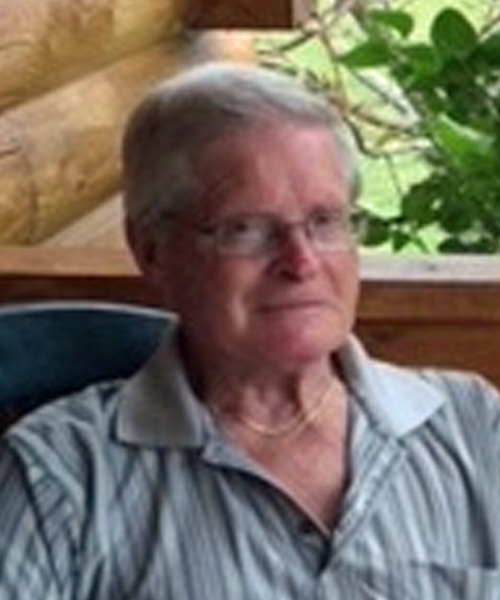 John Clements "Jack" Carson
August 26, 2022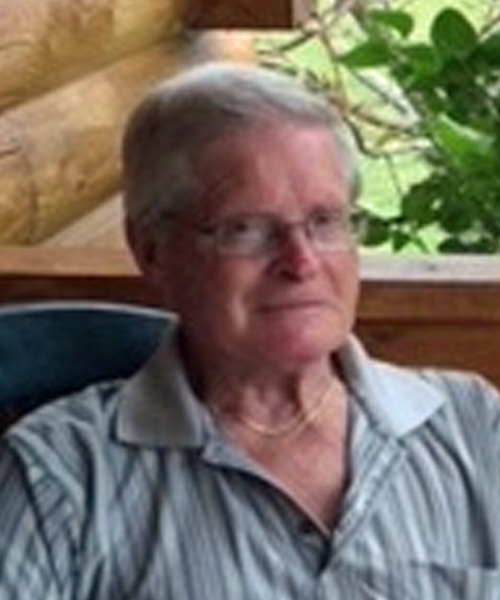 CARSON, John Clements "Jack" – Peacefully and surrounded by love at Strathcona Long Term Care on Friday, August 26, 2022 at the age of 83. Cherished husband of Evelyn Carson (née MacDonald) for over 60 years. Loving father of Lesley Brownlee and her husband Paul of Mount Forest, and Brad Carson of Durham. Beloved grandfather of McKai, Maddison, Daniel (Hyunan), Matthew (Sarah) and Jane (Ben). Survived by his siblings: Bill Carson and his wife Susan of Owen Sound, June Carson of Toronto, and Don Carson of Hamilton. Lovingly remembered by Evelyn's family along with many nieces and nephews.
Jack was raised on a farm in Dundalk where he spent a very happy childhood. He was lucky to be 13 years older than his oldest sibling and thus enjoyed being an only child for many years and regarded as a father figure in later days. He married a PEI gal, Evelyn, who became his devoted spouse for 61 years. Together they raised a family in Dundalk. He worked in purchasing at Westinghouse and Hotpoint in Orangeville for over 30 years. Jack and Ev moved to Mount Forest in 2012. Jack entered Long-Term Care in 2017.
Jack lived an exceptionally happy life. Despite being diagnosed with Parkinson's at the age of 53, his fierce determination to never admit there was anything wrong with him, carried him throughout his life. His positive nature allowed him to continue doing all the things he loved, such as hunting, gardening and many trips to Prince Edward Island. Lobster, the Toronto Maple Leafs, his 1954 Ford were his big loves. His biggest love was his family. He was a really good man and a sweetheart to many. We will miss him dearly.
The family would sincerely like to appreciate the many people at Strathcona Long Term Care who made Jack's life easier or who freely gave their time to him in a busy setting. You truly make a difference with residents and families. Also thanks to England Funeral Home for their compassion and care.
Visitation will be held at the England Funeral Home, 294 Main Street South, Mount Forest, on Thursday, September 1st from 4:00-6:00 p.m. The memorial service will be held in the funeral home chapel on Friday, September 2nd at 11:00 a.m. Interment to follow in Bethel United Church Cemetery, Southgate Township. Please wear a mask to protect family and friends who may be vulnerable. Due to the ongoing construction on Hwy. 89 in Mount Forest, visit www.englandfuneralhome.com for instructions on how to enter the funeral home parking lot. Those wishing to view the service livestream are invited to visit the funeral home website and click on the link below Jack's obituary. In memory, donations to Parkinson Society Southwestern Ontario would be appreciated.
Memorial Service for John "Jack" Carson
Condolences
Evelyn & Family,

I'm so very sorry for your loss! So glad I got a chance to get to know Jack, he was such a kind person. Cherish all the memories you have had together.

With Sympathy,

Cara
— Cara Burns, October 31, 2022
Dear Ev, and family: Thanks for letting us know about Jack's passing. So sorry to hear this sad news.
Look forward to your visit to Port Dover whenever time permits. We would like to see you.
Our thoughts and prayers are with you and your family.

Louise & Bruce


— Bruce McCann, September 6, 2022
Evelyn, Bill, June, Don, please accept our sincere condolences on Jack's passing. We are so sorry that
we were not able to be there to personally provide support in this time of grieving. We do know that God will take care of him as he was a great person.
Love, Reid and Lois, Raleigh, NC, USA
— Reid andLois Robinson, September 2, 2022
Thinking of you and the good times we spent with Jack and you over the many years...especially Labour Day weekends.
Love to you and your family
Elaine
— Elaine Patterson, September 2, 2022
hi ,
so sad to hear about jacks passing
i wont be able to attend the funeral tomorrow because im just getting over covid
but will be watching virtually
i always enjoyed visiting you up in dundalk
and will hold on to those memories
i pray that jack is in a peaceful place having a beer with george
— alan maclean, September 1, 2022
Dear Evelyn, Lesley, Paul & Brad

Christine and I were very sorry to hear of Jack's passing. Our thoughts are with you and your families at this time of loss.
— Christine Ditner & Doug Fischer, September 1, 2022
Dear Evelyn, Lesley and Paul, and Brad,
Our sincerest condolences to you all at this very difficult time. Thinking of you and hope you find comfort in all the precious memories . Sincerely, Sharon &Stan
— Stan and Sharon Whitten, September 1, 2022
Sincere condolences to Evelyn and all family members in Jack's passing. He was a great person and will certainly be missed. His struggles are now over and he is free of his suffering.
— Mary Fowler, September 1, 2022
Dear Evelyn, Lesley, Brad and family,
We were very sad to read about Jack's passing. We know how very dedicated you have been to him so you will feel his absence very deeply. We hope that the knowledge that you were so loving and supportive will bring you some comfort as you mourn his loss. Our prayers and thoughts are with you as you go forward on this sad journey.
Donna and Bob McFarlane
— Donna and Bob McFarlane, August 31, 2022
Evelyn and family. We are so very sorry to hear of your loss. Our condolences.
— Wilma Milliner & family, August 30, 2022
Hi Evelyn
I am so sorry to hear of Jack's passing. It is a huge tug on the heart strings to lose this once active, vibrant man. Continue to talk of him often and cherish the beautiful memories. Thinking of you, Leslie, Paul and Brad at his time. Hope to see you soon ... I have been saving you a big, comfy hug. Love Cathy
— Cathy Krar, August 30, 2022
Ev and family. My condolences to you all. Jack was both a gentleman and wise. He will be missed by many, but not forgotten.

Jay Daley
— Jay Daley, August 30, 2022
I worked with Jack for all those years in Orangeville. He was a pleasure to work with and a good friend! Missed him at the snowmobile rallies. Sorry for your lose. Ron Gardner.
— Ron Gardner, August 29, 2022
Evelyn and family , we are sadden to hear of jacks passing . Sending our deepest sympathies.
John & michelle Dean
— John dean, August 29, 2022
thoughts with the family during this time.
— Marc Jakobs, August 29, 2022
We are very sorry for your loss Lesley Paul Evelyn Brad and family.I heard lots of stuff about Jack over the years. he was very much loved and always will be.Sending our love and condolences Lloyd and Michelle
— Lloyd Ford Michelle holmes, August 29, 2022
Ev and family. Our sincere condolences on the passing of your "Dear Jack." We remember Jack as a gentle man who was eager to share stories of his life experiences.Together you were a strong force of love and dedication witnessed by everyone who knew you and an example of that love enduring through many years of married life.
— Larry & Wilda Leibold, August 29, 2022
Lesley & Paul, so sorry to hear of the loss of your father. Darryl and I send our heart felt condolences and hugs to both of you. May he rest in peace.
— Gail Francis, August 28, 2022
Lesley and Paul Brownlee
So sorry for your loss. Please accept our condolences on your loss.

from Beverly Taylor
and Jordan Taylor


— Beverly Taylor, August 28, 2022
Evie, our condolences on your loss. Jack was a good man.
We have known you guys for so many decades.
We visited your home and enjoyed your hospitality.
I always enjoyed talking to Jack, farmer to farmer.
Lord bless you, Leslie, Brad and the whole family.
Our love to you. Joanne & Bill Gilroy.
— William & Joanne Gilroy, August 28, 2022
We are so saddened to hear of Jack's passing. Ev, brad and Leslie: you are in our thoughts and prayers. We are here for you if you need anything.
Jack was an incredible man and we have so many fond memories of him.
Xo
Jackie, Jay and Ray.
— jackie mccann, August 28, 2022
Evelyn and family. I was so very sorry to hear of the loss of your husband Jack! I always enjoyed chatting with you at Strathcona when I visited my mom. You will miss him dearly but have many great memories, I'm sure. Thinking of you at this most difficult time!
Joan Woods
— Joan Woods, August 28, 2022