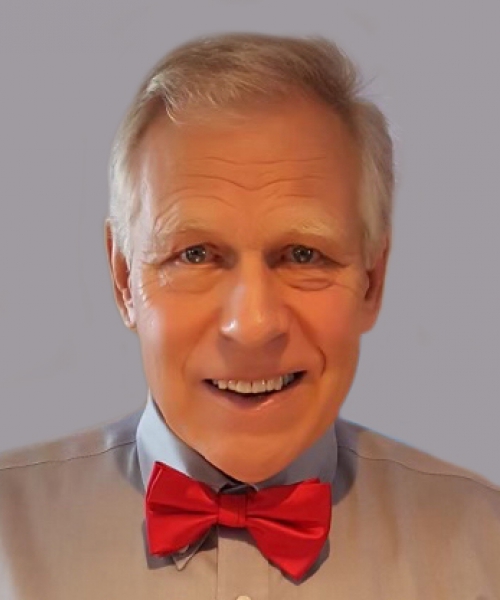 Bruce Douglas Kleinsteuber
September 12, 2022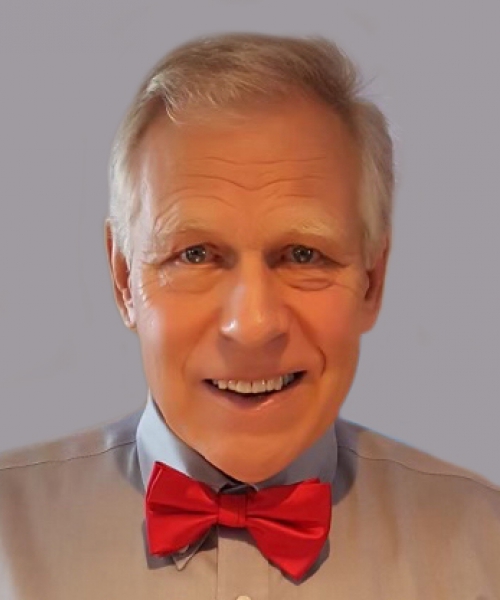 KLEINSTEUBER, Bruce Douglas – Peacefully and surrounded by his family at the Louise Marshall Hospital on Monday, September 12, 2022 in his 79th year. Cherished husband of Sharon Kleinsteuber (née Watson) for 52 years. Beloved father of John Kleinsteuber and his wife Michele, Anne Kleinsteuber, and Willy Kleinsteuber. Loving grandfather of Jenna and Jake Kleinsteuber; Brianna Hoos and her fiancé TJ McNeil, Emma and Hannah Hoos. Dear brother of Pat Watkins and brother-in-law of Isabelle Watson, Ross Watson and his wife Mary, Dale Watson and his wife Lynda, Marcia MacIntyre and her husband Mike, Dianne Leith and her husband Steve, and Gloria Watson. Predeceased by brothers Dennis and Robert Kleinsteuber and brother-in-law Leonard Watson. Also remembered by many nieces and nephews.
Bruce was a hard-working man, dedicated to his family and serving others. He served as a Missionary in six countries: Panama, Spain, Bolivia, Texas, Mexico and Honduras. He was an electrician with IBEW Local 804 for over 50 years. Bruce was a talented and avid builder – having built over 15 houses in his lifetime. His work ethic and zest for life will live on in his family.
Visitation will be held at First Baptist Church, 116 Fergus Street North, Mount Forest, on Friday, September 16th from 6:00-8:00 p.m. The funeral service will be held at the church on Saturday, September 17th at 11:00 a.m. Interment at Cochrane Cemetery, next door to their home in Plumeville. In keeping with Bruce's wishes, casual attire is welcome for the visitation and service. Those wishing to make a donation in memory of Bruce are asked to consider Cancer Patient Services, the Louise Marshall Hospital Foundation or First Baptist Church. Arrangements entrusted to the England Funeral Home, Mount Forest.
Condolences
Sharon and family, please accept our condolences. You are in our thoughts and prayers,
— Gord and Kathy Calder, September 14, 2022
Dear Sharon, I just wanted to take a minute to remember Bruce (grandpa Bruce) as many of us knew him during your time at RGBI. I have so many memories of our trips to Tampico Mexico. He would drive the van and let me be his interpreter. I remember working outdoors with him at RGBI, mowing the lawn and planting flowers during the summer. We (students) were always amazed at his strength and determination to do anything- he was in better shape than many of us youngsters and he would lead by his example and work ethics. I also remember Bruce as a man of faith and a true friend. He will be greatly missed. I rejoice in the fact that he knew Jesus as his personal Savior and he is now rejoicing in heaven with him. Sharon, I regret not staying in touch with you guys through the years. I saw the news on Gabriela's Facebook page and I wanted to let you know how big of an impact you and Bruce have had in my life and ministry. I often think of you! May the Lord continue to comfort you and your loved ones as you grief with hope in the promises of God! Love, Juan Santos
— Juan Santos, September 14, 2022
Dearest Sharon and family
Our hearts are heavy hearing of your dear Bruce passing. What a testimony his life has been. We hold you up in our prayers. We know that in this dark time and always our Lord will hold you in the palm of His hand.
Ray and Maggie Harloff
— Ray and Maggie Harloff, September 14, 2022
Very sorry to hear of Bruce passing on. Our condolences to your entire family. Our thoughts are with you at the time.
Paul and Mary Dowling
— Mary and Paul Dowling, September 14, 2022
I would like to send my deepest sympathies to all of the family at your time of sorrow. God bless...Trina
— Trina Collette, September 14, 2022
Thinking of you Willy and sincere condolences to you and your family.
— Neil and Erika, September 14, 2022
To Bruce's family we wish to extend our sincerest condolences. It has been a great pleasure over these past few years to see what new things Bruce was building as we drove by their home in Plumeville. Thinking of you at this time of loss.
— Brett and Caitlin Reeves, September 14, 2022
We were very sad to read the news of Bruce's passing. Our thoughts and prayers are with you all at this difficult time.
Bob and Donna McFarlane
— Bob and Donna McFarlane, September 14, 2022
Dear family….so very sorry for your loss God Bless
— Judy & Bill Gerber, September 14, 2022
Dear Sharon:

Bruce fought a valiant fight and you have our sincerest condolences. He was such an asset to our community.

Sincerely, Rosemary & Raymond
— Rosemary Tanner and Raymond Langston, September 14, 2022
John Kleinsteuber and Family please accept our sincere condolences on the passing of your Father You will be in our thoughts and prayers today and the days to come RIP
— Edward and Judy Watt, September 14, 2022
Dear Sharon and family. We send our sincere condolences to all. We're thinking of you and remember a life well lived.
Regards from Bob and Aletha McArthur
— Aletha and Bob McArthur, September 14, 2022
Condolences and hugs to Sharon and the family. Bruce always had a twinkle in his eye for adventure and loved our Lord with all his being.
Warm hugs to everyone.
— Caroline Beren, September 14, 2022
My condolences to his wife and family, From Honduras we remember Bruce with great affection, we knew him as a very helpful and kind man. Thank God for his life and his work done.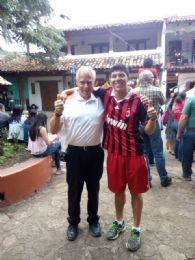 — Allan Vasquez, September 14, 2022
Sincere condolences to the family for your loss.
— Renate Gross, September 14, 2022
My condolences to Sharon, family and friends on the passing of Bruce. I did not know Bruce but Gerry did and I went to high school with Sharon.
— Sheila Verwey, September 14, 2022
<<
1
2
>>