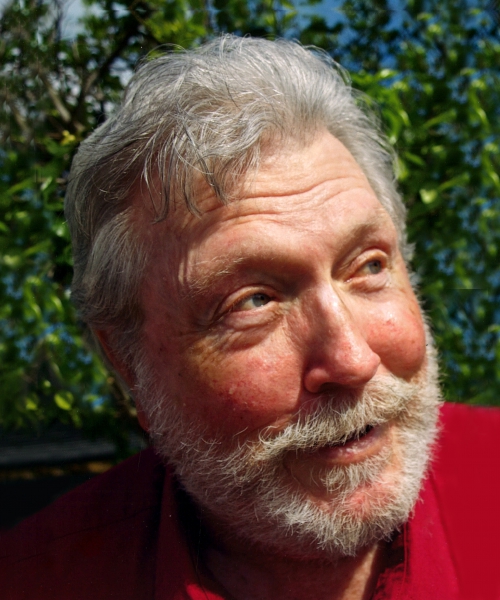 Garry Dale Bell
October 7, 2022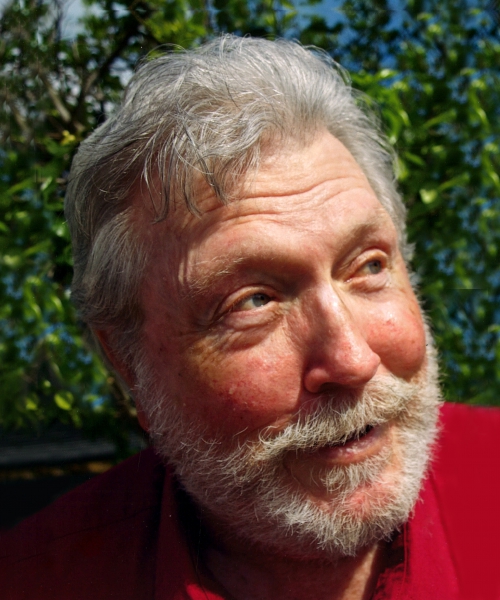 BELL, Garry Dale – Passed away peacefully at the Louise Marshall Hospital on Friday, October 7, 2022 in his 84th year. Beloved husband of Gloria Bell (née Love) for 62 years. Loving father of Dixie Bell and her friend Rocco, and Midford Dale Bell and his friend Katie. Dear grandfather of George Katsoulis. Remembered by his dear friend, Jane Woodger.
Private arrangements entrusted to the England Funeral Home, Mount Forest. If desired, memorial donations to Cancer Patient Services would be appreciated.
Condolences
I was lucky enough to grow up across the road from Gary and Gloria as a kid. All the visits, trips to the salon, laughs and fun we had will never be forgotten. Dixie was our favourite babysitter! Gary was one of a kind, Harriston and the world was lucky to have him. Sending my love xo
— Crystal Williamson, October 25, 2022
Gloria, Dixie and Dale
We were saddened to hear of Garry's passing. When we started camping at Silent Valley in the Horseshoe Garry was one of the first people we met. All of our kids had their own special bond with Garry especially Valerie. To this day when our family is all together Silent Valley and "Garry" always comes up. I hope he knew how many peoples lives he touched. Every Sunday upon leaving the park for home, Garry always shouted to me to remember to bring KFC and a pie the following weekend. I don't remember off hand if he got it, I hope so. I don't have to tell you that Garry was one in a million. You are all in our hearts and prayers
God Bless,
Ron, Judy, Kim, Shelley, Ronnie & Valerie Keller
— Ron & Judy Keller, October 13, 2022
I'm so saddened to hear about my good buddy passing. Mr. Bell made my childhood pretty memorable while camping at Silent Valley Park. Memories that have stayed with me for 32 years range from golf cart rides, fishing, gutting fish, eating fish and having pie for dessert. He taught me how to say something in Chinese, Kung hey fat choy konnichiwa. I have since taught my kids. We enjoyed KFC chicken together on occasion too. But nothing beat the boisterous "VAL" that I would hear from across the "shoe" every single weekend. He always had me laughing and wondering if what he was telling me was true because it seemed so out of this world. But all his stories were real. I feel so unbelievably fortunate to have had him as my buddy all those years ago.

My deepest condolences Mrs. Bell, Dixie and Dale xx
— Valerie Keller, October 12, 2022
My sympathy to you and your family, may happy memories comfort you at this time

— Adele Dennison, October 12, 2022
To the man who made the town of Harriston laugh, I will always remember the great times at your hair cutting shop. I remember Gloria always after you for something .. Gerry you were an icon of Harriston. You will be missed Rest In Peace Gerry ~!! ❣
— Carolyn Newman, October 11, 2022
we had great times together We will always remember our RV trip around Lake Huron.Our condolences to you and your family.Ron and Gerry
— Ron and Gerry Leslie, October 10, 2022
I am so sad Gloria in the passing of Gary He was always good for a laugh

— Lois Seguss, October 10, 2022
My sincere sympathy to you Gloria and your family . Happy memories in Harriston
— Eleanor Keith, October 8, 2022
Gloria and Dixie:

I was so sad to hear of Garry's death. Hopefully, in time, memories of good times spent together will bring you comfort. Hold onto, and comfort each other during this sad time.

Beverley


— Beverley, October 8, 2022
Gloria so sorry to hear of Garry's passing. Back in Harriston when I use to come in for a hair cut he always made me laugh, he always had a good sense of humor! Now in Mount Forest I would stop to talk to him when he was waiting for you in the vehicle and he still made me laugh! My condolences to you and family and may god help you through this troubled time.

— Pamela Van Santen, October 8, 2022
Many happy memories with Gary & Gloria. My heart aches for Gloria,Dixie & Dale. Big hugs.
— Linda Neil Sinclair, October 7, 2022
Our deepest condolences to you , Gloria , Dixie, and families!! Our thoughts and hearts are with you!! 💕💕💕
— Don and Cathy Whyte, October 7, 2022