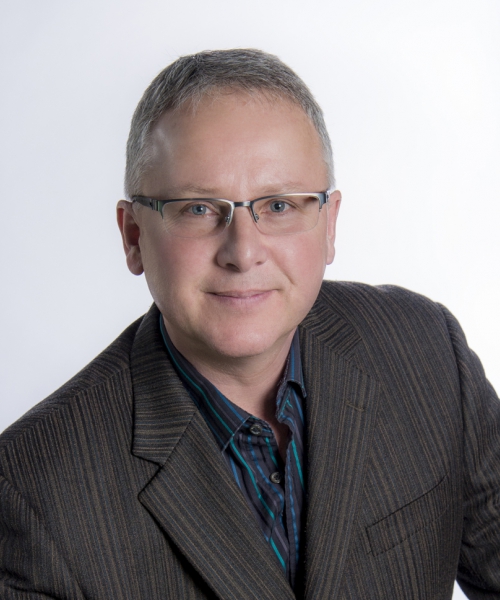 Terrance "Terry" Cooper
September 25, 2022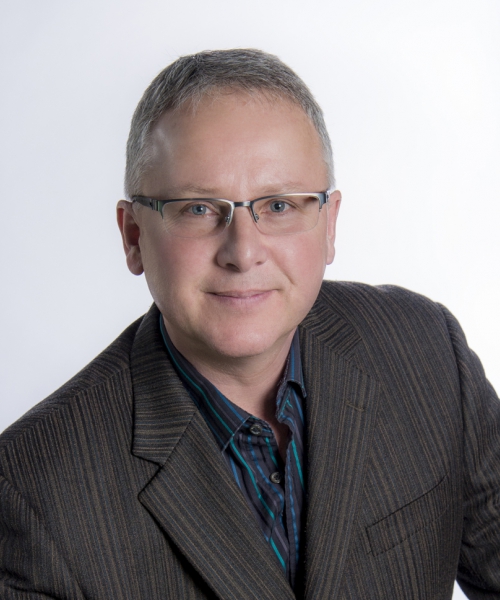 COOPER, Terrance Robert "Terry" – Passed away peacefully on Sunday, September 25th, 2022 at the Louise Marshall Hospital, surrounded by family. Terry's hard-fought battle with cancer had come to an end. He was 59 years old.
Terry will be remembered for his personable sense of humor and his ability to fix anything electrical or mechanical. Always helping others, his humble-spirited nature and pragmatic approach to problems touched the lives of all those lucky enough to have known him.
He had a career in the electrical industry, working at Westinghouse, Eaton, and Composite Power Group.
While he grew up in Hamilton, and lived most of his life in Mount Forest, Terry's home for the summer will always be Long Point, ON.
Terry lives on in the memory of his wife Sherri, his four sons, Chris, Alex, James, and William, his mother, Pauline, his brother Mark, his two uncles, Rick and Lindsay, and many other cherished family members and friends.
We wish to thank all the outstanding staff that helped in Terry's care, including those at Princess Margaret, Mount Sinai, St. Michael's, Grand River, and the Louise Marshall Hospital.
Friends and family are invited to join us for a Celebration of Life service on Friday, November 18th, 2022 at 1:00 p.m. at the First Baptist Church, 116 Fergus St N, Mount Forest.
Those wishing to make a donation in memory of Terry are asked to consider Cancer Patient Services, Mount Forest or the Louise Marshall Hospital Foundation.
Condolences
My deepest condolences, Sherri and family. So sorry to hear about Terry.
— Linda Froklage, December 5, 2022
Our deepest sympathy to Sherri and the boys. Terry was a wonderful neighbour. We loved how he would just drop over to check on us and have a short visit. We will miss his guidance when the hydro would be out. You all are in our thoughts and prayers.
Mac and Shirley
— Mac and Shirley Love, November 18, 2022
Terry.
Your fellowship endures in my memory and heart. You embodied "sharing is caring" guiding me through the Utility world. I will remember you friend, for as long as God allows me to.
I deeply regret not being able to attend celebration of your life, and hope this short message finds its way to all who care for you.
Pat Farkas
— Pat Farkas, November 18, 2022
Sherrie and Family,

Our encounters at the Frank's functions was always so welcoming and a strong 'family-feeling' from you and Terry. What a wonderful man who will be sorely missed by his family and friends! Had hoped to personally convey our condolences today but the weather and roads are just terrible. You are in our prayers as you try to keep strong and move forward.

Dave and Joan Franks


— Joan and Dave Franks, November 18, 2022
The Coopers,

Our family was very sorry to learn about the loss of Terry. Growing up around him he always had two things for every scenario, a solution or a joke. Being friends with Alex allowed me to partake in some of the things they enjoyed together and experience a sliver of what he was like as a dad to his boys. I am grateful for that

Love from our family to yours.

— Michael, Rebecca, Sophia & Leroy, November 17, 2022
Sherri and family: Very sorry for your loss, will always remember Terry for going out of his way to help other people with their struggles when he had his own.
— Alvin & Louise Romikat and family, November 17, 2022
Deeply sorry to hear of Terry's passing. I worked for Terry years ago during his Westinghouse days, and have some very fond memories. He was a great resource and a lot of fun. My deepest sympathies go out to his family.


— Cam Workman, November 16, 2022
Terry was a wonderful person and will be very missed. My heart goes out to Sherri and the boys. He was an amazing friend to the Hoover family and we are very blessed to have had him in our lives.
— Christine Hoover, November 15, 2022
I wish to extend my deepest condolences to Sherri, Alex, Christopher, James and William.
Terry has had a great impact on many people. His upbeat personality could enlighten even the dimmest days. His love for his family was familiar to all. I personally worked along with Terry for over 30 years and have enjoyed his good nature every step of the way. He has touched many hearts and will be sadly missed.

Kind regards,

Anne Marie Ryckman
— Anne Marie Ryckman, November 13, 2022
Sherry, So sorry for your loss and thinking of you and your family during this difficult time. Please know you are all in my thoughts and prayers.
Cheryl Robitaille and family
— Cheryl Robitaille, November 6, 2022
Sherri and Family,
Our sincere sympathy in your loss of Terry. Our thoughts and prayers are with you!
🙏🙏
— Wayne & Dianne MacDonald, November 4, 2022
Sherri & family…so sorry for your loss…our thoughts & prayers are with you @ this difficult time. Terry was a real gentleman & will be missed by so many.
— Brian & Marilynne Adams, November 4, 2022
Terry, you set the bar high on anything you did in life, in whatever task you took on. You had such tenacity, yet also a calmness that allowed you to achieve beyond the norm. I have witnessed this many times over the years and was always impressed with your abilities to find that elusive solution to whatever your problem was. You were truly a 'one of a kind.' Your kindness and helpfulness will be sorely missed. You always gave it your all.

As your Uncle, it has been my privilege to witness your growth and maturity. You have accomplished much in your fifty-nine years with family, friends and work.

And now your work is done. Thank you for everything, God bless you and we shall see you down the road.

Lindsay Frank
— Lindsay Frank, November 2, 2022
Remembering Terry's wonderful and gentle soul will forever remain in our hearts.
Kim, Michael, Keith and Grant.
— Mike McDonald, November 1, 2022
Sherri and family, our deepest condolences to you and your family. Terry was a well loved individual. He will be missed by many.
Jim and Ruth Penwarden
— Ruth Penwarden, October 31, 2022
Dear Sherri, Chris, James, Alex and Will,
Neil, Campbell and I were deeply saddened to learn of the passing of your husband and father. Our deepest condolences are with you all as you navigate these difficult waters.
— Laurie Aitken, October 31, 2022
Never met the man personally but know him ...I know him through his son William and his wife Sherri...I know him through texts and conversations while he was with us...Denise and I know him from the love he expressed about Sherrie and his family...I know him fom the conversation we had a week before his passing...I know that he was more concerned about my health than his own...amazing...I know that Jesus said that a mansion in heaven has many rooms and he is there..my love to all the Cooper family and yes there is condolences but find comfort that he loved all of you...Heaven is fortunate if something needs fixing he will do it...love
— Harrybekkering@gmail.com, October 31, 2022
Dear Sherri, Chris, Alex, James and William,
We were very sad to hear of the loss of your beloved husband and father. We are holding you all in our thoughts and prayers at this very sad time.
Donna and Bob McFarlane
— Donna and Bob McFarlane, October 30, 2022
Deepest sympathy from Kim. ( Ron and Diane's niece.
We had many fun times when I used to live in Mount Forest ,many years ago.
It was lovely to meet up with you both last year and truly expected that I would be meeting up with both of you again .
Sherri, I am keeping you and your family in my thoughts and prayers during this very sad time.
Kim Cain, Brantford Ontario
— Kim Cain, October 30, 2022
Terry was a wonderful person and a good friend. He accomplished everything that he dreamed of except for good health.
I will remember the many nights the four of us tried to watch the end of a movie called "Brazil". It became a ritual to fall asleep before the end. It may have been the 'Hoover-coffees' we had after dinner. We may never know. After we moved back to Hamilton we had so many memorable visits to Long Point and to the homes in Mount Forest and who could ever forget our trips to Creemore to visit the Sovereign Restaurant.

Terry had a fierce will to carry on and was making plans right to the end. I have never seen anyone fight as hard as he did. He was a joy in our lives and I will miss him every day.

Lover,
Ron Hoover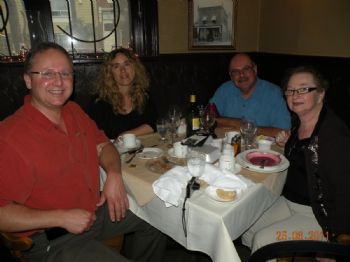 — Ronald Hoover, October 29, 2022
Dear Sherri, Chris, Alex, James, Willy and family, sending you all much love during this difficult time of loss. Terry will forever be in our hearts and be so missed by many. We will always cherish the fond memories of the fun times we had with all the boys during summers at Long Point. Terry will light up heaven with his laughter and spirit. Sending strength and a big hug from all of us, Claudia, Kevin and Matthew
— Claudia Unterstab, October 29, 2022
Sherri & family, Terry's Mom Pauline and all who knew and loved Terry we send our
Deepest Sympathy in your time of loss.

From Sandi Frank & Ramona Bazely & family
— Sandra Frank & Family, October 29, 2022
Sherri, my deepest, heartfelt sympathy on the death of your dear husband. I never had the pleasure of meeting him, but remember you when your boys were little. You will treasure your happy memories as your mourn your loss. May his Soul Rest in Peace. Sincerely, Mary McIntee
— Mary McIntee, October 28, 2022
Dear Sherri and family,
We can only imagine the sorrow you bear, but may you somehow find comfort in knowing so many care, including us.
Sincerely, Chuck and Carol Armstrong
— Carol Armstrong, October 28, 2022
Terry was a fascinating man. I drove him to Princess Margaret in Toronto several times, and our conversations ranged from the mundane to the esoteric, covering everything from engineering to philosophy. He will be missed.
— Rosemary Tanner, October 28, 2022
Dear Sherri and boys I am so very very sorry for your loss. He was a great man with so much kindness and great humor. My thoughts and prayers are with you all.
— Linda @ Lorne Treleaven, October 28, 2022