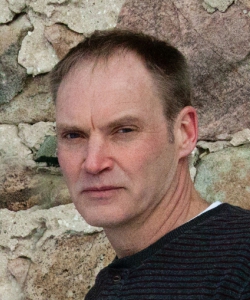 Kevin Hall
October 24, 2022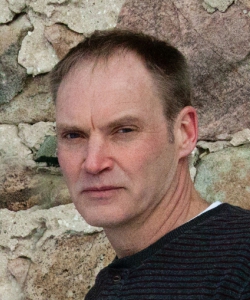 HALL, Kevin Brydon – Unexpectedly at his home on Monday, October 24, 2022 in his 57th year. Loving father of Macaulay Hall and Ashton Hall. Beloved son of Nonie Hall and the late Brydon Hall (2013). Dear brother of Maxine Hall (Dan Lemoine), Darlene Hall, and Kerri Hall (Roy Eby). He will be sadly missed by his family and friends.
Kevin will always be remembered for the twinkle in his eye and sense of humour – he never missed an opportunity to tease. He enjoyed the outdoors, whether it be camping, fishing, hiking or learning about wild plant life and survival skills. He loved reading a good book, playing his guitar and having a drink with friends. Those who knew Kevin best, knew him for his gentle nature, sensitivity and good heartedness. We will miss you, more than you know.
A Celebration of his life will be held at the England Funeral Home, 294 Main Street South, Mount Forest on Monday, October 31, 2022 at 1:00 p.m., with visitation from 11:00 a.m. – 12:45 p.m. Interment to follow at Mount Forest Cemetery.
Those wishing to make a donation in memory of Kevin are asked to consider the Louise Marshall Hospital Foundation.
Condolences
Dear Noni and family and also McCauley and Ashton,
Our deepest sympathies go out to each of you on the untimely death of Kevin. Cherish all the many memories he left to each of you over the years. RIP Kevin. Marg and Jim Stortz
— Marg and Jim Stortz, October 28, 2022
Jim and I wish to extend our condolences to you Maxine and your Mom and sisters. He will be in your hearts forever.
— Kathy and Jim Galbraith, October 28, 2022
Nonie and family- Our sincere condolence in the loss of Kevin. Our thoughts are with you in this very sad time.
— Lynette and Kevin, October 28, 2022
Noni and family. Sincere heartfelt sympathy, as you cherish your happy memories. Mary McIntee
— Mary McIntee, October 28, 2022
Maxine, Dan and Families, please accept our condolences during this difficult time. Hugs.
— Ken & Debbie Reid, October 28, 2022
Dear Nonie and family,

We are so very sorry for your unexpected loss….please know our thoughts are with you!❤️❤️

Barbara and Larry
— Barbara Ferguson Stortz, October 28, 2022
Nonie & family:
Our heartfelt condolences as you grieve such a loss...Thinking of you with our caring & prayers,
Gary & Gwynne
— Gary and Gwynne Smith, October 28, 2022
Nonie and family we offer our sincere condolences on the passing of Kevin. You are in our thoughts and prayers!
— Joe and Faye Meulensteen, October 28, 2022
Nonie, our heart aches with you and your family in the loss of Kevin. In our thoughts and prayers.
Les and Virginia
— Virginia Byers, October 28, 2022
Nonie and family, please accept our deepest sympathy. You are in our thoughts.
— Gord and Kathy Calder, October 28, 2022
<<
1
2
>>