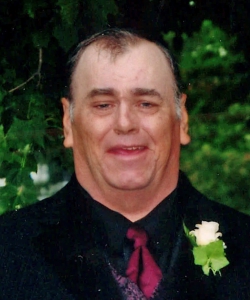 Kevin Moore
October 30, 2022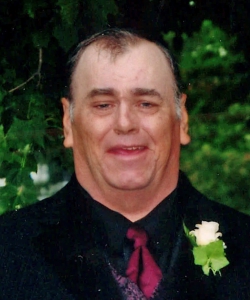 MOORE, Kevin – Passed away peacefully and surrounded by his family at Rotary Hospice Stratford Perth on Sunday, October 30, 2022 in his 69th year. Beloved husband of Cathy Moore (née Woods) for 46 years. Loved father of James (Pam) of Elmira, Jeff (Julie) of Mount Forest, and Kyle Moore of Ottawa. Beloved grandfather of Ethan, Amberlee, Zoe, Riley, and Gavin Moore. Survived by brothers Bob (Louise) of Arthur, and Clark (Karolyn) of Milverton; brothers-in-law Tim (Kim) of Kitchener, Herb (Janice) of Crawford, Kevin (Shirley) of Listowel, Paul (Cheryl) of Edmonton, AB, and Chris (Sue) of Peabody. Remembered fondly by many nieces and nephews. Predeceased by his parents John and Maizie Moore, father-in-law and mother-in-law Jim and Elsie Woods, brother-in-law James Garfield Woods, and granddaughter Olivia Moore. Kevin spent most of his life trucking across North America.
Visitation will be held on Wednesday from 6:00-8:00 p.m. at the England Funeral Home, 294 Main Street South, Mount Forest, where the funeral service will be held on Thursday, November 3, 2022 at 11:00 a.m. Interment at Mount Forest Cemetery. If you are unable to attend the service in person, you are invited to view livestream by visiting www.englandfuneralhome.com and clicking on the link below Kevin's obituary. Those wishing to make a donation in memory of Kevin are asked to consider the Rotary Hospice Stratford Perth.
Funeral Service for Kevin Moore
Condolences
We are sending sincere sympathy to Cathy and her family as well as the Moore and Woods families, on Kevin's passing. Keeping you in our thoughts and prayers

Eleanor & Robert Mueller, Cambridge
(nee: Ellie Feairs)
— Eleanor Schnurr-Mueller, November 3, 2022
Sorry for loss our thoughts are with you and the boys Cathy.
— Rick and Jeanna Leies, November 2, 2022
I am so sorry for your loss. Sending you and the Moore family my prayers.
— Tanya, November 1, 2022
Cathy, so sorry to hear of Kevin's passing. May God comfort and strengthen you and your family at this difficult time.
— Pearl Oakes, November 1, 2022
Dear Cathy & Family - So saddened to read of Kevin' death : Our heartfelt sympathy to all the family.

— Kaye Coutts & Mike Rundle., November 1, 2022
Dear Cathy and family- so sorry for your loss. You are all in my thoughts and prayers at this difficult time. May you be strengthend in the days ahead.
Sincerely Debbie Donald
— Debbie Donald, October 31, 2022
Cathy, you and your family have my deepest condolences on the loss of Kevin. Think of you often.
— Isabel Black Primmer, October 31, 2022