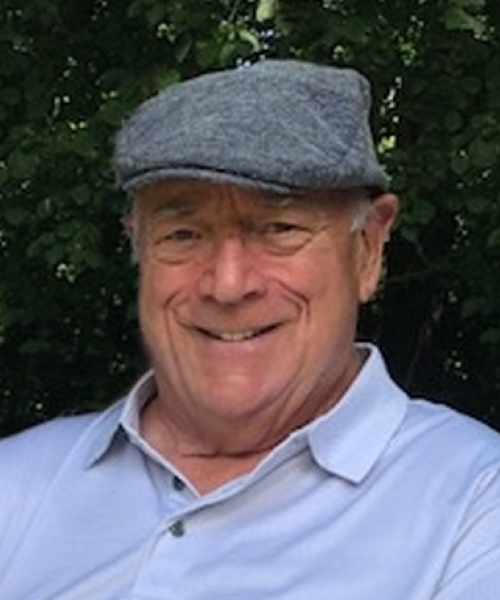 Kenneth G. "Ken" Hobbs
November 16, 2022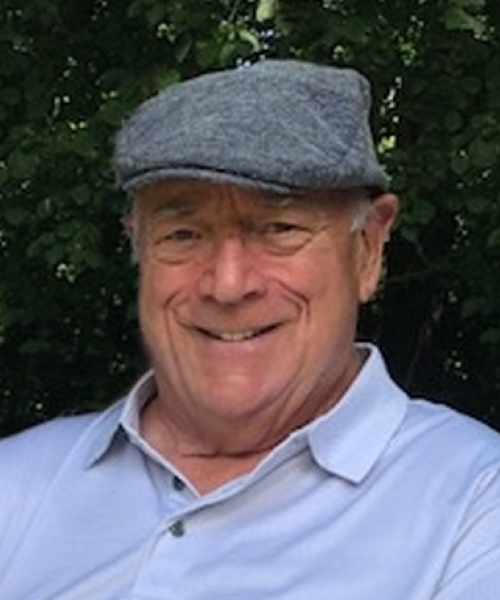 HOBBS, Kenneth G. "Ken" – Passed away unexpectedly at the Louise Marshall Hospital on Wednesday, November 16, 2022 at the age of 76. Cherished husband of Peggy for 56 years. Beloved father of Kenny Hobbs of Mississauga, and Joanne (Manny) Veloso of Guelph. Adored Grandpa of Ashley (Craig) McDowell, Kaitlyn Veloso (Morgan Smith), Jesse Brassett, and Brandon Brassett; and great-grandfather of Easton McDowell and Levi Veloso. Survived by his aunt Shirley Gommell; siblings: John (Diane) Hobbs, Dianne McKinnon; and sisters-in-law: Cathy (George) Moore, Lynn Hobbs, and Barb Hobbs. Remembered by his many nieces, nephews and friends. Predeceased by his parents Gordon and Myra Hobbs, parents-in-law George and Pearle Ireland, and brothers Roy Hobbs and Paul Hobbs.
Ken was a proud and long-time member of the Royal Canadian Legion, Mount Forest Branch #134. Ken will be remembered for his heart of gold – a kind man who would do anything for anyone.
A private family service will be held at the England Funeral Home. Those wishing to make a donation in memory of Ken are asked to consider Cancer Patient Services.
Condolences
My sincere sympathy to you and your family. Ken was a true Gentleman - kind, considerate and mannerly to all he met. May you find comfort in the memories you shared together.


— Carol Jessop, December 11, 2022
Peggy. I was shocked when Kaye announced The news about Ken. I enjoyed playing cards with him and seeing his smile everywhere you met him around town. He will be missed and you are in my prayers. Take care Peggy
Lion Larry
— Larry Kavelman, November 24, 2022
Peggy, we are so sorry to hear of Kenny's passing. We remember and cherish the years we camped beside you. You are in our prayers at this very difficult time.
— Jeff and Linda Collins, November 23, 2022
We have so many fond memories of Ken and you Peggy. Such a sweet man.
— Tim snd Gail, November 22, 2022
I was in shock when I received a call that Ken had passed, Peggy, Joanne, Manny, Ken Jr., and extended family my ❤️ is with you all.
— Barbara Hobbs, November 21, 2022
Peggy We are sorry to hear of Ken's passing. We will miss seeing his smile when he came into the store. A&W staff
— Brenda, November 20, 2022
Peggy and family we were so shocked of hearing of the passing of Ken. He was such a kind man. He always liked to help out at events in the Legion. Our thoughts are with u at this time
— Karen Rave, November 20, 2022
RIP Ken. I was so sorry to hear of your passing. You were very kind hearted and so much fun to be around. My condolences to Peggy and your family. Your cousin Norm and family.
— Norm Luke, November 19, 2022
Ken you are my buddy and will always be thanks for being my buddy and i know god has chicken wings for you and me some time we meet agen i will make sure the hot wings as i know we had many times rip ken your buddy mike
— MikeWick, November 19, 2022
I am very sorry for the family's loss. Uncle Ken RIP until we meet again
Monika
— Monika Williams, November 19, 2022
Dear Peggy and family,

It is with deep sorrow that we hear about Ken. Our hearts go out to you and your family. We will miss his smile and great personality. He was a great card player. RIP Ken.

Judy, Dave and Sharon Wurr
— Judith Wurr, November 19, 2022
Dear Peggy,
Sue and I are shocked to hear about Ken.
We just talked to him at cards a week ago and had no idea he wasn't well.
Our deepest sympathy to you and your family.
He will be missed
Sincerely Randy and Sue
— Randy Hall and Sue DeBartolo, November 19, 2022
So sorry for your loss.Ken was a great friend .We loved playing cards at Seniors and at lawnbowling and at Bingo.George loved talking about baseball And hockey.We will miss his gentle smile .We will miss him so much.Our thoughts and prayers are with you Peggy and your family.Love Gladys and George.
— Gladys Stubbs &George Coates., November 18, 2022
so sorry to hear about Ken, we will miss him at all the euchre events and his smile and friendly smile.
— Lloyd and Cathy, November 18, 2022
Ken, will be greatly missed at the Mount Forest Seniors Group. He was always a fun person to have at the Euchre table.
Rest In Peace Ken you deserve it. Best memories to Peggy and family.
— Kay Ayres, November 18, 2022
Very sad to hear of Kenny's passing. He was a kind man with a great sense of humor and sense of fun.
He will be missed.
Our condolences to Peggy and the family.

Dave & Jean Hobbs
— Dave & Jean Hobbs, November 18, 2022
To Peggy and family I give my condolences to you Ken was a good and kind man I very much appreciated for is help at my open euchre for all these years he will be greatly missed
— bob schwindt, November 18, 2022
Rip ken you will be missed gone but not forgotten. And remember it's not good bye it's until we meet again. My condolences to the family .
— Shawn, November 18, 2022
You could not ask for a better friend then Ken his smile would light up his face Ken would give his shirt off his back for anyone that needed help Ken loved Peggy & his family you are going to be missed very much
— connie goetz, November 17, 2022