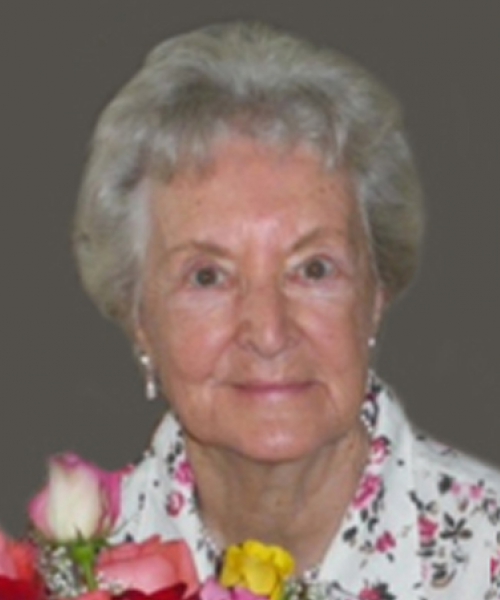 Beatrice Bond
January 6, 2023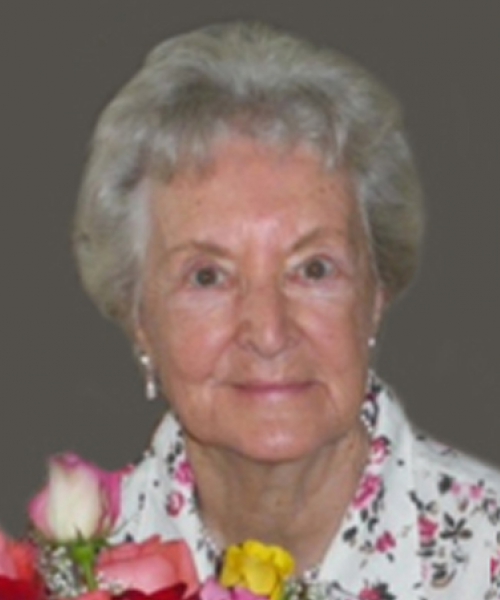 BOND, Beatrice – You have worked so very hard and taught us well, now is your time to rest. We were truly blessed to be able to call such a special lady, Mom. We will miss you for the rest of our days and will keep all our special memories close to our hearts.
While you never want to see it end, it both breaks your heart and fills it at the same time when it does. After a life well lived with dignity, grace, love and kindness, and with an unwavering love and resilience, our mother, Beatrice "Bea" Bond slipped away peacefully from our family on Friday, January 6, 2023 to be with her loving husband, Ernie. Your life was a blessing, your memory a treasure. You are loved beyond words, and missed beyond measure.
Beatrice was born on September 1, 1923 in Mount Forest, Ontario, to Jim and Enid Klein. She was the loving wife of 65 years to the late Ernest Bond. Bea's family was everything to her. She leaves behind children: Valerie (Digby Sale) and Sandra (Dennis Bolton). Gramma will be especially missed by her loving grandchildren: Rebecca, Nicole, Rachel (Lars), Graham (Rachel); her great-grandson Owen; and fur baby Ozlo.
She will be remembered by her sister Ellie (Murray Rae). Bea is predeceased by her sisters Vivian (Bruce Herdman), Ida (Edgar Padfield), Jean (Austin Tott), Gertie (Ted Broughton), Muriel (Harold Greenwood) and brother George Klein. She is also predeceased by her brothers- and sisters-in-law: Ruth (Jed Toop), Nell (Ross Argo), Doris (Tom Hawkins), Herb (Pat Bond), Charles Bond, and Laura (Ron Curry). Bea will be missed by her nieces and nephews. Also her cherished friends, especially Gail and Bob Greenwood, Flo and Carm Noble, and Mary and John Vanderleeuw.
Our mother very much loved her home in Northern Ontario. Her passion for outdoor life was evident in how much she enjoyed cross country skiing, snowmobiling, fishing, berry picking, making maple syrup in the spring and working in her gardens. She loved just about all sports, but was particularly fond of her Toronto Blue Jays.
In the last year and a half of her life, health care supported Mom and her family making it possible for her to continue living in her own home as she always wished. We are grateful to them for all their care and kindness, especially Lindsay, Kate, Barb, Patricia and Unca. They became a second family to Mom.
This final chapter of her life here on earth cannot be understated and as Mom would say frequently to us – "I love you … so much".
Family and friends may call at the England Funeral Home, 294 Main Street South, Mount Forest, on Thursday, January 12th from 11:00 a.m.-12:45 p.m., where the funeral service will be held at 1:00 p.m. Following the service, all are invited to Mount Forest United Church for refreshments and fellowship. Burial will take place in the spring at Mount Forest Cemetery. If you are unable to attend the service in person, you are invited to view livestream by visiting www.englandfuneralhome.com and clicking on the link below Beatrice's obituary. Memorial donations to the Louise Marshall Hospital Foundation, Mount Forest, would be appreciated by the family.
Funeral Service for Beatrice Bond
Condolences
My condolences to Bea's family and friends. You were everything to her. It was truly my pleasure to care for Bea in her home this last while. She and I developed a great friendship. I will miss her and cherish her memory always. I'm so blessed to have gotten to know such a special lady.
Lindsay Kuhlmann
— Lindsay, January 13, 2023


So sorry to hear of your mom passing away . What a wonderful lady .We shared many stories each week as she sat in my chair as Bea was a client for-many many years .Loved to get her hair done just as much as I loved doing her hair each week.
She will be missed .
Condolences to the family .

Trudy Parker
— Trudy Parker, January 12, 2023
Val and Sandy and your families: Your mom will be missed greatly for the wonderful woman she was. She loved and laughed as much as anyone I know. I have such great memories of growing up. We did make her laugh. I can still hear her "Valerie!!!" or "Oh Sandy!!!" You will remember the inflection. I still smile at the memory. Of course the largest trailer in the world kept her is stitches for many years! Strangely on the day of her passing and before receiving the news, I was thinking of all of you. Your ears must have been ringing. We were with Charleen James and John Falls and my Denis got hours of wonderful childhood memories in Burwash. I talked to Mrs Bond (she insisted they were Ernie and Bea later in life but I could not adjust) last year. She sounded the same as always and at the end of the call she said to me, "you made my day, no actually, you made my month, heck, you made my whole year". What a gift that was. My deepest condolences to all of you. I will view her funeral on line. Thank you for posting it.
— Diane Doucet, January 12, 2023
Valerie and Sandy,

Words cannot express the love and admiration I have for your beautiful mom. Lengthy phone calls meant grabbing a cup of tea and sharing our lives with one another. Visits entailed tiny egg sandwiches and tea on her special fine bone china. I learnt so much from my lovely Aunt Bea, mostly her love for the both of you, your hubby's, grandchildren and great grandson.
I never tired of hearing about her glorious love story with her one true love Uncle Ernie. What an elegant, kind hearted and wise woman she was. I will miss her immensely and I hold all the beautiful moments we shared together in my heart. Our conversation a few weeks ago, just before she hung up she said "I love you very much Dear". What a blessing she was in my life.

All my love
Brenda (Currie) Uithuisje
— Brenda UIthuisje, January 10, 2023
My deepest sympathies to Sandy Valerie and their families for the loss of a beautiful Mom grandmother. Bea was an elegant kind women. I cherished my friendship with Bea she always wanted to know how your family was doing and always had a great story to share. I will miss you Bea. Love Marian
— Marian Baker, January 8, 2023
My neighbour and special friend left us on January 6th. Just loved visiting with her and hearing about her family and all the places she and her husband lived. She was so proud of her family, her face would light up when she would be talking about them and the fun times they had together.. She loved her flower gardens. She went picking blueberries, sometimes with bears near by when she lived up north.
We celebrated our birthdays together a couple of time, which were 2 days apart but a little more than a few years difference in age. Bea also loved fish and chips which was our treat on an occasional Friday night.
After Covid hit we got our shots together then go for a little drive to show me the farm she was raised on.
Bea was a very special lady and friend, I will miss her but I have some wonderful memories that I will cherish.🌺
— Gail Jefferson, January 8, 2023
My sincere condolences to the family of Bea and Ernie. What a delightful couple. I had not seen Bea for a number of years but will never forget our friendship while they lived at 460 Durham st. W.
WE had many laughs and good chats with each other. I shall never forget our special friendship

— Barbara reeves, January 8, 2023
So sorry to hear that Bea had passed away. I met her through my parents who lived in the condo on Church St in Mount Forest, just across the laneway from Bea. They became very good friends. Over the years, when I was walking by her home I would stop in to visit. I loved our chats where she would tell me many stories of her youth and family of whom she adored and was insanely proud. She certainly had a long and interesting life. She was a lovely lady and will be missed by so many. My deepest condolences to her family.

Jane Woodger

— Jane Woodger, January 8, 2023
Oh Bea we will miss the fun dinner times with Rachel, Lars, 0zlo, Sandy and Dennis. I remember the story of the time someone tried to take your parking spot and lost out to your big buick. You enjoyed taking us all to your local pub and as you said " I know it's a pub but they have really good food", and you were right. We will remember those times made so special with your company. Miss you.
Grethe and Larry Kensit
— Grethe and Larry Kensit, January 7, 2023
Very sad to learn of aunt Bea's passing. When I last visited her she was so very welcoming and gracious, I only wish we could have been around her more when we were young. Our condolences to Valerie, Sandy, and family.
Calvin and Phillis
— Calvin Bond, January 7, 2023