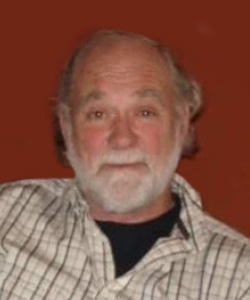 Dr. Stuart Hunter
January 22, 2023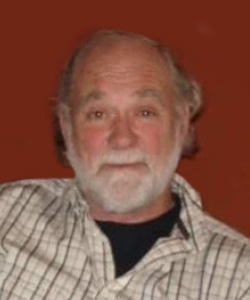 HUNTER, Dr. Stuart – Peacefully on Sunday, January 22, 2023 at Strathcona Long Term Care, Mount Forest in his 82nd year. With love, pride and great respect, his five children, Jason, Lesleigh, Lyndsey, Jocelyn and Mandy, his 13 Grandchildren, 3 Great Grandchildren and his wife of 55 years, Jane say "may you have fair winds and a following sea" to a wonderful father and Husband. While he had many passions, sailing being chief among them, Stuart devoted his life to helping others; through 38 years or fostering children, teaching at the University of Guelph, preaching, community work, 27 years of volunteer driving and just being plain Dad. His love for others and belief that he could make a difference were always placed above his own needs. The love and caring that he showed to all of us, we return to him now in the hope that it will allow him to go peacefully forward. While Stuart is pre-deceased by his sister Anne, brother in-law Stephen and his sister in-law Linda, he is remembered by the seven brothers he did not know that he had until later in life. With the greatest of joy and excitement he discovered his seven brothers in Western Canada at the age of 64. Paul, Patrick, Steven, Mark, Chris, Danny and Shane along with their families have been a blessed addition to his life.
With greatest love, we say rest now Dad, you deserve it.
At Stuart's request, cremation has taken place. Those wishing to make a donation in memory of Dr. Hunter are asked to consider the Covenant House, Toronto. Arrangements entrusted to the England Funeral Home, Mount Forest.
Condolences
Jane...I want to give you the biggest hug! I just heard about Stuart from Wayne last night and I must say I sat numb for a long while. I am so, so sorry. My deepest condolences to you and your family. It has been so many years since our Wanapitei days but some memories just don't go away. I have been wanting to touch base with you for a lot of years but as usual, life got in the way. I'm sorry for that. I still want to talk to you...you are an important part of my growing up years. Some of us old Wanapitei-ers...Kate (Squires), Joan (Bailey), Cheryl (Snyder) and Scotty LaRue have been reminiscing about Stu, and the magic of you and Stuart finding each other at Wanapitei. Through the grapevine I have heard about some of the wonderful things you both have done and I am so in awe of you. I could go on and on but I won't. Just know I have been and continue to think about you often. If you are ever on Facebook, please send me a message so I can contact you. I'm living in Canmore Alberta now. You remember me as Judy Moores, but my name is Judy Cairns. Sending you lots of love...Judy
— Judy Cairns (Moores), February 7, 2023
Our sincerest sympathy, to you, Jane, and all your family, as you mourn the passing of Stu. We'll remember him as a "punny" gentleman, who could quote Chaucer, amidst the roar and excitement of a Formula F1 race at Mosport. This is just one of the many memories of times we spent together in our younger years. We were always happy to be in your company, and in the last few years, to spend time catching up.
Our love to you all,
Lee and Bryan Krueger
— Lee and Bryan Krueger, February 5, 2023
04Feb23
Jane, Jason and family - I am so sorry to hear that Stuart has passed. It has been such a very long time since our paths have
crossed. I remember most fondly the house renos and yours and Stuart's faith in me to babysit Jason as a tiny baby. Dad
was so proud to be Jason's godfather. He cherished your friendship and would be so proud of everything you and Stuart have done in your lives.
Wendy Riggs
Sidney, BC



— Wendy Riggs, February 4, 2023
I am very sorry to hear of Doctor Hunter passing.My condolences to Jane and her family.He will be truely missed by everyone especially our family.We new him very well over the years.Wendy and Keith Newman
— Wendy and Keith Newman, February 3, 2023
Jane and family,
It is with sadness and celebration that I send this message. May you cherish every loving memory you have of your husband/father.
Grief is felt when some one was loved.
May you support each other as you grieve.
You are in my thoughts,
Lene MacLean
— Lene MacLean, January 31, 2023
Sending our condolences and prayers to you Jane and your family. We remember you from St. James Church in Fergus. Sorry to hear about Stuart. Love John, Joan, Derrick, David and Tammy Rutherford.
— Joan and John Rutherford, January 30, 2023
My most sincere condolences for your loss to all in the Hunter family, many fond memories of big laughs, big conversations, and a cheerful person.
— Michele MacRae, January 29, 2023
I just heared the heart breaking news...Im so sorry for your loss...thank for being in my life, teaching me so much and as my father he will always be with me....a light guiding me on the right pat....he has taught me so much through his patient, kind loving heart. I could only hope to be more like him...thank you for being my father...I will miss you more then I could ever say...love always...
— Beata Higdon, January 28, 2023
To Jane and the entire Hunter Family,

We are so very sorry to learn of Stuart's passing.
Our hearts hurt for you.

Your kindness has always meant so much to us over the years. We will forever cherish our talks; remembering from the very first time we welcomed our first wonderful Hunter Hill Newf, to again just a few months ago welcoming another into our family. We will continue to embrace those shared moments.

May your love give you continued strength to smile often.

We will remember!
With great respect; until we talk again,
The Bain Family, Cambridge, ON.
— Janette, Brad & Angela Bain (Ben) + each of our own beloved Hunter Hill Newfs, January 27, 2023
Dear Jane
I just heard of Stuart's passing through Ruth Knox and just wanted to convey both my and Rudy's sympathies to you and your children. It has been many years since our days at the bridge table with you and others back in Fergus but what great memories they are and also fond memories of you and Stuart as well.
Treasure your memories
Sandy and Rudy Chiarandini
— Sandra Chiarandini, January 26, 2023
Our sincerest condolences to Jane and the family. Our prayers are with you. Stuart will always be fondly remembered.
— Scott Mooney, January 26, 2023
Dear Jane and family.

Our sincere condolences. Know we are thinking of you all and praying for you at this very sad time. Your memories of Stuart are many and certainly happy ones.

Peter and Maureen
— Peter and Maureen Jefferson, January 26, 2023
It is with great sorrow today Marilyn phoned to inform Jim and I of Stuart's passing. Our sincere condolences to you Jane and the entire family. We have been reminiscing of the years of enjoyment with your whole family, especially our wonderful time spent with Jocelyn. Watching and sharing our children growing up from their tender years through to adulthood. Such great memories of past years that will remain with us always. - Fly High our dear friend Stuart until we meet again.
All our Love and Respect. Jim and Sue Moggy
— Jim and Sue Moggy, January 26, 2023
Sending our thoughts and prayers and love to you Jane and the family. So blessed we got to be able to know a wonderful kind hearted man. And blessed to have a loving beautiful daughter in law
Love Paul,Dar
— Darlene Doig, January 26, 2023
Dearest Jane and family. I am so very saddened to hear of Stuart's passing. I worked so many years with him at the University of Guelph. He made me laugh every day. I have so many great memories of times we spent together. My toughts and prayers are with you at this time.
— Gail McGinnis, January 26, 2023
Dear Jane and family...sad to hear the news. Sending my deepest condolences to you and the family.
— Barbra Lair, January 26, 2023
Stuart, you brought so much joy into my life while I was growing up. I felt so loved in your home, always welcomed by your whole family. Today I am seeing your rosey smile and hearing your great laughter. Thank you for your care and open arms. You will be greatly missed and remembered. xo
— Susan Dalton, January 26, 2023
Jane and family, we are so sorry to learn of Stuart's passing. He was a true gentleman, thoughtful, generous and always interesting to talk with. We've lost a good neighbour. Our sincere condolences to you all.
— Brian and Donna Padfield, January 25, 2023
Deepest sympathies to Jane and the rest of the family. Stu was always a very jolly, intellectual, and colourful chap.
— Kent and Lori Charlton, January 25, 2023
We offer our most sincere condolences. Stuart was a most wonderful man on every level, an honour to know, and so deserving of utmost respect. We hold his entire family in our hearts as you lay him to rest.


— jim Zaryski, January 24, 2023
He will be dearly missed by many … my deepest condolences
— Helen Kestner, January 24, 2023
Sincere condolences to Jane and family. Special hugs to Mandy and Serenity.
— Zankie Smit, January 24, 2023
Jane and family,
Our thoughts and prayers are with you at this very sad time. May your memories bring you comfort in the days ahead.
Bob and Donna McFarlane
— Bob and Donna McFarlane, January 24, 2023