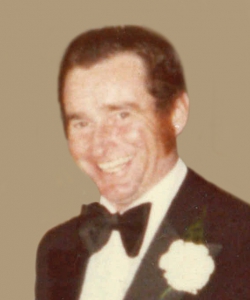 Joseph Patrick "Pat" McDonald
June 8, 2023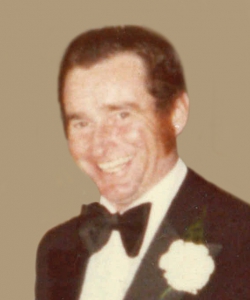 McDONALD, Joseph Patrick "Pat" - Peacefully at Grand River Hospital, Kitchener, on Thursday, June 8, 2023 in his 81st year. Beloved husband of Nairne Sittig. Loving father of Shawn McDonald and his wife Brenda, and Terry McDonald. Dear grandfather of Terri (Tim), Steven (James), and Jennifer (Blair); and great-grandfather of two. Pat will be missed by his extended family and many special friends. He was predeceased by his parents William and Annie McDonald.
Pat was a life-long farmer and also worked part-time in construction. He was born in Kenilworth and lived his entire life there.
A Celebration of his life will be held at the Conn Pavilion, 15 Wood Street, Conn, on Saturday, June 17, 2023 from 1:00 – 4:00 p.m. In lieu of flowers, those wishing to make a donation in memory of Pat are asked to consider the Kidney Foundation of Canada or a charity of your choice. England Funeral Home entrusted with arrangements.
Condolences
Our deepest sympathy to Nairne and the McDonald family. Doug & Leona McNabb
— Doug and Leona McNabb, June 21, 2023
Shawn and Terry
We are so saddened to hear of your dad's passing. Our thoughts are with you and your families during this difficult time.
Frank and Cathy Higdon
— Cathy Higdon, June 15, 2023
Shawn, Brenda, we are so sorry for your loss, please know that our thoughts and prayers are with you and your family.
— Caterina McLean, June 15, 2023
My sincere condolences to you Shawn and Terri on your lost.
— Daniel Lavictoire, June 11, 2023
Sending our deepest sympathy to the MacDonald family Thoughts and prayers for all Ted and Judy Watt
— Ted and Judy Watt, June 11, 2023
Our sincere condolences to Shawn and Terry and their families.
— Fern and Anneli Lavictoire, June 10, 2023
Shawn, Terry and families so sorry to hear of your loss. My thoughts are with you at this difficult time.
— Keith Rawn, June 10, 2023
Shawn and Brenda, so sorry for your loss. As a teenager I met your father at Grand River Beagle Club. He was a great neighbor to the members of the club. He always allowed the members to train their dogs on his property. He was very friendly and welcoming. God's peace and comfort to you at this time. DavId Hartman
— David Hartman, June 9, 2023
So sorry to hear the loss of Pat a good friend to a lot of people. Pat good tell stories & have you laughing. Condolences to the family Rest in peace Pat Dave & Connie Goetz

— Dave & Connie Goetz, June 9, 2023
We are sorry for your loss our thoughts and condolences are with you at this very difficult time. Hold on to your memories they will help you get through this difficult time. Carl & Wendy Abbott
— Carl & Wendy Abbott, June 9, 2023
Our sincere condolences to his wife and to Shawn, Brenda, and Terry. Also condolences to his grandchildren Jen, Steven and Terri.

Paulette, Jean-Luc Bigras and Family
Aylmer, Quebec
— Paulette Bigras, June 9, 2023
Dear Nairne, Shawn & Brenda & family, and Terry
Our sincere condolences to all of you. Our thoughts are with you at this difficult time.
Sincerely,
Dwight & Elaine Rundle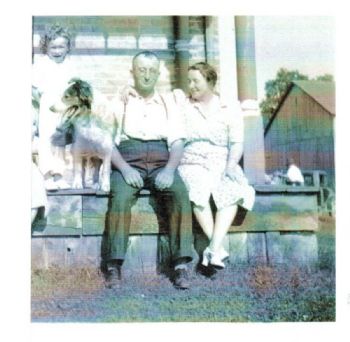 — Dwight & Elaine Rundle, June 9, 2023
Sending our sympathies to you, Terry and your family.
Love,
Yvette & Andy May
Clinton, BC
— Yvette May, June 9, 2023
Sending our deepest sympathies to you, Shawn and your family.
Love,
Yvette & Andy May
Clinton, BC
— Yvette May, June 9, 2023