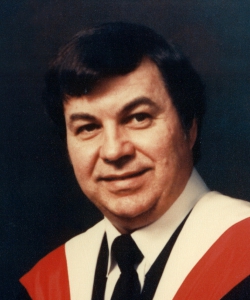 Martin "Marty" Francisco
June 10, 2023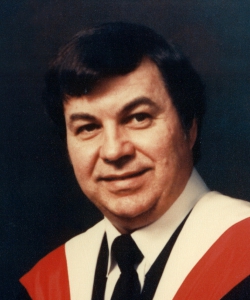 FRANCISCO, Martin "Marty" - Peacefully, surrounded by love at his home on Saturday, June 10, 2023 in his 85th year. Beloved husband and soulmate of Heather Francisco. Loving father of Marianne Francisco (Mike), Colleen Francisco (John), David Francisco, and Laurie Seth, and grandfather of Jacob Graham, Jesse Graham, and Liam Garcia. Dear brother of Dianne (John), Linda, and Thomas. He will be missed by his extended family, many friends, neighbors, and past colleagues. Marty is predeceased by his brother Robert.
Marty taught for 29 years. He was a wonderful, gifted teacher, who taught all areas of tech, including auto mechanics, drafting, art, geography, wood working, and welding. For many years, he was the assistant head of the tech department at Martingrove Collegiate Institute.
A Funeral Mass celebrating Marty's life will be held at St. Mary of the Purification Roman Catholic Church, 310 Parkside Drive, Mount Forest on Thursday, June 22, 2023 at 11:00 a.m., with visitation at the church from 10:00 – 10:45 a.m. Private interment at Holy Cross Cemetery, Thornhill. Those wishing to make a donation in memory of Martin are asked to consider the Canadian Cancer Society. England Funeral Home entrusted with arrangements.
Condolences
— Lori Seth, October 23, 2023
Jacob and I miss you everyday. You have always been a part of my life ♥️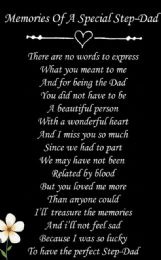 — Lori Seth, October 23, 2023
What a great man and certainly the best and most influential teacher for me. He was not just our auto mechanics teacher. Through his humour, respect and leadership - and yes he was really witty - he taught us many life lessons. He made school fun! He would let us bring in projects that were meaningful to us, and even spent many hours after school helping us with our "homework." One of "our projects" is shown below.

Although known to most as Marty, he was always Mr. Francisco to our gang. I visited him at school many years after graduating and things sure did look different at Martingrove! After giving me yet another life lesson about change, he then allowed me to call him Marty.

Thank you Mr. Francisco. Well done.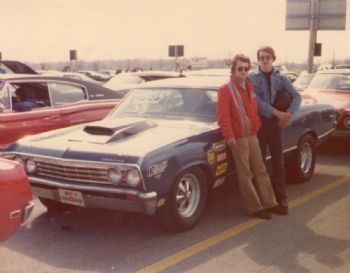 — Grant Warner, June 14, 2023
Colleen & Family, my deepest condolences 💐 to you and your family. Your father was a great person and well loved. He will truly be missed.

Anne Josefik 🕊️🥰❤️
— Anne Josefik, June 12, 2023
My deepest condolences to Marty's family and friends. Marty taught at Martingrove C.I. in the Tech Department, specifically the Automative Dept. when I was Head Secretary. He was a kind and gentle man with a beautiful smile and always treated the office staff with the utmost respect and I know the students held him in high regard. He has left us with great memories. Rest in peace Marty. You will be missed.
— Marilyn Johnson, June 12, 2023
Marty was definitely one of my favourite teachers. He understood the connection between a guy and his wheels. He allowed us senior students to work on our own vehicles in class and taught as we worked. You were One of a kind Marty!

— Craig Renaud, June 12, 2023
Mr. Francisco made a big impression on me. Not only was he a great teacher, he was a great person. I actually tried teaching as a career because of the impact he made on me. I spent a lot of time in the autoshop! In '74 a fellow classmate and I competed in a Chrysler trouble shooting contest and finished 3rd...he was so proud. When Marty retired he brought me the trophy we had won.
He was always a great guy.
Ted Greig..class of '74
— Ted Greig, June 11, 2023