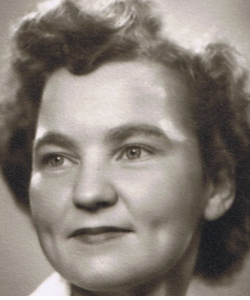 Kathleen Adams
June 14, 2023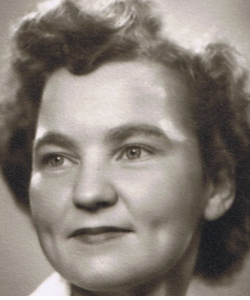 Kathleen Elizabeth Adams (nee Allen)
March 1, 1925 - June 14, 2023
Passed away peacefully at age 98 with her family by her side on Tuesday at Southlake Hospital in Newmarket. Predeceased by her beloved husband Alister, married 57 years.
Loving mother of Lance (Lily), Dawn, and Geordie (Isabel Pereira). Doting grandmother to Matthew, Nicole, Alexandra, Dylan, Charlotte, Samantha, Lucas, Alora, Caleb, and Ava.
Kathleen (Kay) was born in Rosetown, Saskatchewan in 1925, the fifth child of Ernie and Jean Allen. Her childhood and youth were spent in tiny McGee helping on the family farm, playing sports and creating memories with her brothers and sisters; Jack, Harvey, Marie, Marguerite, Bill, and Beverly. In 1958, she married Al and they began their life together, first in Toronto where the kids arrived, then Kitchener before raising the family in Georgetown.
Many loving memories were made in Georgetown whether it was on family vacations, the pool out back, or supporting (and shuttling) her kids in sporting events around Ontario and beyond.
Kay was much more than just a wife and a mom. She had a career as a nurse that took her from Cleveland to Chalk River and back to southwestern Ontario, organizing annual reunions of her Hamilton nursing class for over 60 years (which got them a segment on national news), volunteering for Meals on Wheels, working on her golf game or garden, and being the first to help her neighbors, friends, and siblings and, of course, her kids whenever she could.
Those memories eventually included her grandchildren and she and Al took unreserved joy in spending time with all of them. Grandma's place would never be with out smiles and laughter...and a full plate or two of the favorite fresh-baked treats of whoever was over.
In 1990, Kay and Al transitioned into a well-deserved retirement, first in St. George and then Glancaster, where her neighbor was her best friend and sister, Marg and her husband Mel. It was their time; filled with traveling the world, making more memories, and supporting their kids whenever asked. And an awful lot of laughter.
Kay's selflessness knew no bounds. Whether it was for her children, her grandchildren, a family member, neighbor, or one of her lifelong friends.
A particular thank you to the good people of Cedarvale, the Elden and Southlake Hospital for their caring of Mom over the last decade. Lily Adams deserves recognition beyond what can be conveyed for her unceasing devotion, friendship, and love to Mom until the very end. From the kids and grandkids, thank you.
As was her want, Kay wanted no fuss made about her in life or in death. She expressly requested that there be no events surrounding her passing. Instead, she would want her family and friends to keep on with their lives, continuing to create memories whenever you can, as she did. Hers was a life well-lived and an example to us all. Please feel free to share your memories of Kay here and make a donation to the Alzheimer Society or the ALS Society of Canada.