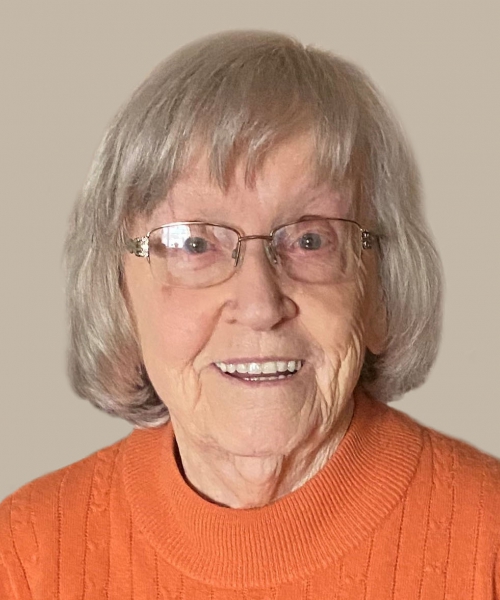 Emma Palmer
June 18, 2023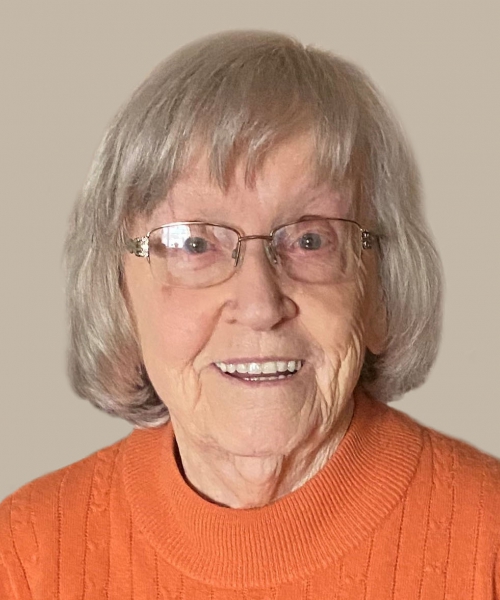 PALMER, Emma – Passed away peacefully at St. Joseph's Health Centre, Guelph on Sunday, June 18, 2023 in her 93rd year. Dear mother of Colin (Liz) Palmer of Elora, Hazel Staddon of Brampton and Brian (June) Palmer of Mississauga. Adored Nana of Leslie (Andre) Cooper of Brampton, Miranda Sedore of Brampton and great-grandsons Donovan, Adrian and Isaiah. Sadly missed by Andrea, Allison, Gillian, Claire and families. Fondly remembered by her extended family in Scotland. Predeceased by her beloved husband David Palmer (2016). Visitation will be held at England Funeral Home, 294 Main Street South, Mount Forest on Thursday, June 22nd from 6:00 - 8:00 p.m. and Friday, June 23rd from 1:00 - 1:45 p.m. followed by the funeral service at 2:00 p.m. If you are unable to attend the service in person, you are invited to view the livestream by visiting www.englandfuneralhome.com and clicking on the link below Emma's obituary. Cremation to follow. Those wishing to make a donation in memory of Emma, are asked to consider St. Joseph's Health Centre or Mount Forest Lions Club.
Funeral Service for Emma Palmer
Condolences
I really liked Emma! She was intelligent and had an amazing memory! I enjoyed her humour and was one of the many people who received her knitted wash cloths.
Thinking of her family at this time.
Sincerely Carol Armstrong
— Carol Armstrong, June 25, 2023
Such a lovely women. Will miss her smile and hand made cloths. R.I.P. Emma.
— Brenda Officer, June 22, 2023
Condolences to Emma's family...she was a joy to talk to...she will be missed by all at Wed night Bingo
— George Laurencic, June 22, 2023
My deepest condolences. Emma was a special lady and a wonderful neighbor at the condo
— Brenda Tubman, June 22, 2023
My thoughts and prayers are with the Family at this sad time.I sat with Emma and played Bingo for allot of yrs.Had allot of fun and laughs over the yrs.She is sure going to be missed.Everyone loved her.Gladys Stubbs.
— Gladys Stubbs, June 22, 2023
Emma was everyone's Bingo Bubby we all enjoyed her stories & laugh. Emma would have the most fun sharing her jokes with you. She was the greatest friend to everyone & will be miss by all bless you Emma now you can be with Dave again. Glad that I got to see you one last time Love

— Connie Goetz, June 20, 2023
Deepest Condolences to all the family.

— Mr and Mrs Di cesare, June 20, 2023
With sincere sympathy to Emma's family.
We got to know both Emma and Dave over many months when our mother was a resident at Saugeen Valley Nursing Centre.

They were such a devoted, lovely couple. We enjoyed every moment we spent talking with them. Wishing you peace at this sad time

Eleanor Schnurr-Mueller

— Eleanor Schnurr-Mueller, June 19, 2023
My condolences to Emma's family. Emma was a wonderful neighbour at the condos. She was always so kind and willing to help. She provided many people with fun times during her line dancing classes. Rest In Peace Emma.
— Bernice Fitzmaurice, June 19, 2023