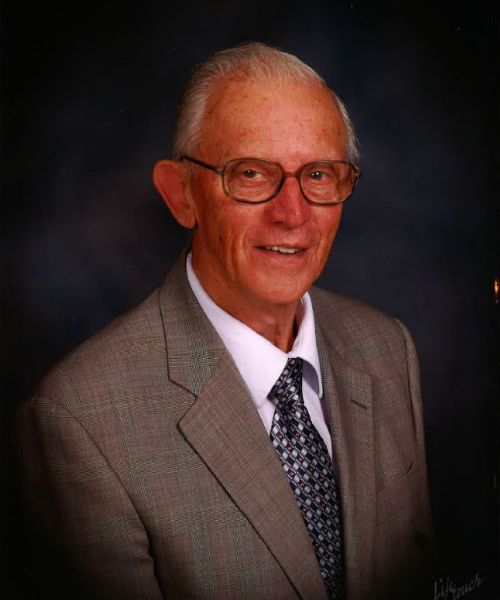 Hartwell Neal
January 22, 2020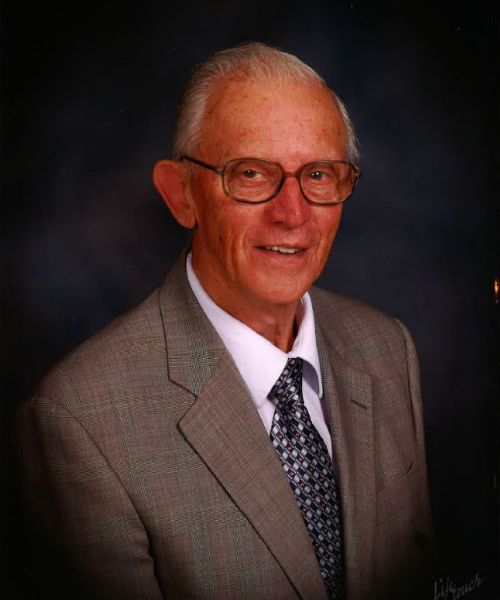 Roy Hartwell Neal of Mount Forest, passed away at his residence, on Wednesday January 22nd, 2020 in his 91st year.  Beloved husband of the late Mary-Alice (nee Hartwright).  Loving father of Roger Neal and his wife Brenda of West Montrose, Wendy and her husband Barry Bonham of Orangeville, Richard Neal and his wife Wendy of Cambridge and Maryann and her husband Martin Bradley of Mount Forest. Cherished grandfather of 16 and great-grandfather of 10. Dear brother of Merlyn Neal and his wife Barbara of Mississauga. Predeceased by his parents Inez (McDougall) and Russell Neal and sister Marguerite King and her husband Jack. Friends may call at First Baptist Church, 116 Fergus Street North, Mount Forest on Tuesday January 28th, from 2 – 4 and 7 – 9 p.m. A funeral service celebrating Hartwell's life will be held at First Baptist Church on Wednesday January 29th, at 11 a.m. Cremation to follow.  As an expression of sympathy, memorial donations to the Alzheimer Society, First Baptist Church, Bible Society of Canada or Gideons International Canada would be appreciated by the family. Arrangements entrusted to the England Funeral Home, Mount Forest.
Condolences
I met Hartwell many years ago when he worked for Dr. Dorothy. C. Hall. It was immediately clear that Hartwell was a very genuine and committed Christian. He was a man who radiated: • A genuine Christian attitude to life. • Kindness. • Honesty. • Integrity. • Generosity. • Always very helpful. Hartwell was simply a man of the highest quality and much loved and respected. He was in every way "An honourable Gentleman" He ranks pari passu (Latin for equal rate, equal footing) with my late father of being the nicest man I have ever met. If anyone deserve a place on the right-hand side of God, it is Hartwell. Knud Blaesberg From Denmark.
— K BLAESBERG, January 30, 2020
My sympathies to all Hartwell Neal's Family. I was a neighbour of Hartwell's. Such a nice man, I will miss seeing his friendly face!
— Pamela Van Santen, January 28, 2020
Dear Wendy and Barry Bonham and family.. My sincere condolences on the loss of your Father Wendy on behalf of Mary Frost,Pastors Mike and Karen Puddicombe and all your church family at New Hope Community Salvations Army Church in Orangeville. We love you and are praying for you as well. We also appreciate all your service att New Hope You Barry for doing our sound equipment and. you Wendy fo always being so faithful in the nursery or when a new family arrive with a child that needs to go into nursery You both have been amazing. Love. Mary Frost on behalf of Dianne Z
— Mary Frost, January 28, 2020
Beloved Hartwell represented to me the Fruits of the Spirit, all of them! He was a wonderful man, and I feel privileged and blessed by his friendship. He will be missed, but we all rejoice that he is with his Lord. My heartfelt sympathy to all the family. With love, M
— Martha Lewis, January 27, 2020
Maryann and family. We are so sorry to hear of the loss of your dad. Our prayers are with you. Helene and George Jones
— Helene and George Jones, January 27, 2020
Roger, Brenda and family; Our sincere condolences in the loss of your Dad and Granddad. We have talked a number of times about your Dad, Roger and you painted a a very clear picture of how much he meant to all of you. He was obviously a very caring, honourable and respected Dad that you thought quite highly of.. We know that he will be missed by each of you. Our thoughts and prayers are with you as you grieve this wonderful man. Diane and Ted Green
— Diane and Ted Green, January 27, 2020
Roger and family, my sincerest condolences during this difficult time.
— Angela Galley, January 27, 2020
MEL and I send our deepest condolences to Wendy and Barry Bonham and all the family on Mr Neals Promotion to glory. We didn't get to meet him but have known Wendy and Barry a log time. living in Orangeville since 1974. Mr Neal was a faithful member of the Baptist CONGREGATION IN MT. FOREST. I am sure he will be missed not only there but in the community HE Lived in Mt. Forest as well.
— DIANNE ZAHODNIK, January 26, 2020
Roger, Brenda and Families So sorry to hear of the loss of your Father. Our thoughts and prayers are with you during this difficult time. Ken and Joan Hayward
— Ken Hayward, January 26, 2020
To Roger, Wendy, Richard and Maryann, Please know you are all in my thoughts and prayers as you mourn together the huge loss of a great man...your beloved father. He had so many wonderful traits .... upright, honest, quiet, humble, a doer, and steadfast in his faith. May the Lord wrap his arms around you and comfort you. Hugs. Adele McDougall-Morris & Paul Morris.
— Adele McDougall, January 26, 2020
My heartfelt condolences go out to all my cousins. Heaven gained another precious angel! My Dad (Don Neal) and my grandparents (Edna and Wellington) will certainly have welcomed Hartwell with open arms. Hugs to you all!
— Debbie (Neal) Collins, January 25, 2020
So sorry to hear about the loss of Hartwell. Condolences to the entire Neal family
— Kim (Neal), David and Andrew Dobson, January 24, 2020