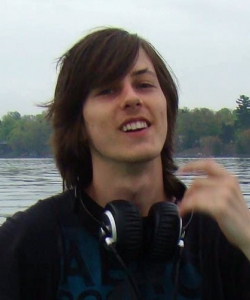 Brice Bowen
June 29, 2023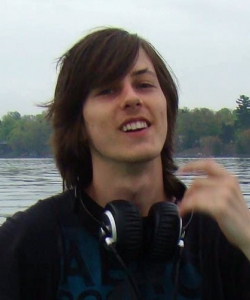 BOWEN, Brice – After a lengthy struggle with cancer, Brice passed away at the Louise Marshall Hospital on Thursday, June 29, 2023 at the age of 31. Predeceased by his mother Jane Bowen; aunts Adrienne Ireland and Maggie Fox; and foster father Pat Chapman. Survived by his foster mother Mary Jo Chapman and foster brothers: Leland McIntyre, Donavan Macgillivray, Jesse LaFleche, and Ryan Horton. Lovingly remembered by Bob Chapman (Donna Tagliabracci), Jeff Chapman, Kathleen Scott and extended family and friends.
A special thank you to the staff at Strathcona Long Term Care and the Louise Marshall Hospital for their kindness and compassion.
A celebration of Brice's life will be held at the England Funeral Home, 294 Main Street South, Mount Forest, on Thursday, July 6th at 3:00 p.m. Donations to Cancer Patient Services would be appreciated. Online condolences may be made at www.englandfuneralhome.com
Condolences
I only met Brice once when he came to Ottawa to visit his aunt Adrien and uncle Brice. He brought a good camera; we went to a baseball game and we walked the sights of central Ottawa. He took many very good pictures, one of which was published. He had great talent. It is a shock to hear of his untimely death. My condolences to Mary Jo and his family.
-Tony Bowen, Cousin (0nce removed)

— Tony Bowen, July 23, 2023
Gosh Jo, So much love you give. So sorry for the loss of this loved one in your life.
— Pam and Danny Farrow, July 11, 2023
Jo, we were very sorry to hear about Brice passing away. What a brave young man he was as he fought cancer.

We know how much you loved him and what a strong presence you were in his life right up to the end.

Please accept our condolences and know that we are praying for you and your other young men.

John and Sue Vukson
July 7, 2023
— John and Sue Vukson, July 7, 2023
We're thinking of you and sending our condolences to you Mary Jo and to all your extended family. Regards from Aletha and Bob McArthur

— Aletha McArthur, July 6, 2023
Dear sweet Bryce, I am so sorry you had a life full of bumps along the way.
You, in spite of it, opened your arms and heart to love and compassion, especially for those in need and those who could not stand up for themselves.
I was proud of the young man you were, and even prouder of the man you had become! Knowing you are no longer here fighting the "good fight" makes me sad for the world. I love you sweetheart.

— Lesley Young, July 6, 2023
Oh brice you were such a passionate soul about everyone and everything you cared about. You always had your arms out for such a warm hug. I will never forget you and the memories of 20+ yrs. My deepest sympathy to all your friends and family.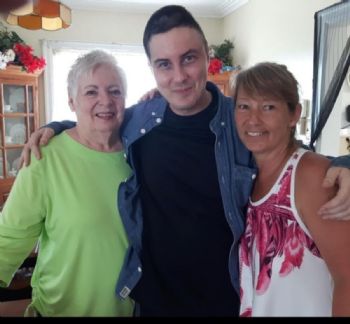 — Dorothy Chapman, July 6, 2023
Mary Jo, I am so sorry for your loss. Sending condolences to you and to Brice's family and friends.

— Heather Eurig, July 3, 2023