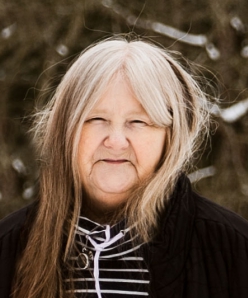 Karla Nancy Henshaw
July 28, 2023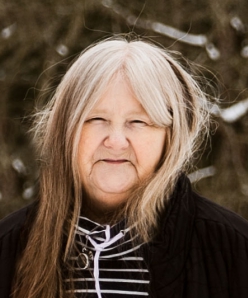 HENSHAW, Karla Nancy - Peacefully, but unexpectedly on Friday, July 28, 2023 at the Louise Marshall Hospital in her 62nd year. Loving mother of Josh Henshaw (Tygr Cummings) and their children Arizona-Grace and Izzabelle; and Matthew Henshaw (Ashley) and their son Joshua. Karla will be missed by her mother Joyce Gervais. She is predeceased by her father Carl Gervais. Lovingly remembered by her extended family and many friends.
A private interment will take place at Bethel Cemetery. Those wishing to make a donation in memory of Karla are asked to consider Cancer Patient Services, a local food bank, or the Louise Marshall Hospital Foundation. Arrangements entrusted to the England Funeral Home, Mount Forest.
Condolences
We are sorry for your loss. She will always be in your heart.
— Brenda, August 14, 2023
Joyce and family, I'm so sorry to see that Karla has passed. She was a firecracker! We had a lot of fun. I'll miss her. Sending Love.

Christine Arsenault
— Christine Arsenault, August 7, 2023
Dear Joyce, I'm sad to learn about Karla and wish to send you my sincere condolences at this very sad time. You were indeed her "rock".
Sincerely, Carol Armstrong


— Carol Armstrong, August 6, 2023
Sorry to hear about Karla, she was such a wonderful person. Loved our chats over the years.
— Shelley, Troy & Tyler, August 4, 2023
Sincere sympathy to Joyce.
— Russell & Marilyn Rogers, August 4, 2023
Karla had a beautiful, loving soul and was so kind to my daughters, particularly Pamela. I will remember how friendly and loving she was towards me when I first met her.
I'm so sorry for your loss.

Sincerely, Barbara Dawson
(Pamela McCombie-Clark's
Mother)
— Barbara Dawson, August 2, 2023
Me and my sisters Diane and Debi we were so shock to hear this news of Karla may she rest with no more pain we are sending Hugs to you Aunt Joyce and her Boys and grandbabys ❤️🙏❤️🙏
— Dar Wilson, August 2, 2023
Dear Aunt Joyce and family I'm so sorry for your loss of Karla my ❤️💔 for you and the family may she RIP now know more pain Love you 🤗🤗
— Judy Hume, August 2, 2023
Joyce and Family

At this time your feeling of loss of precious and beloved daughter, Mom and Grandma goes deep into your heart . We hope you find comfort in the knowledge no more pain and suffering for Karla. That she is being held safe in the arms of her loving Dad.
Together they will watch over you all. Your most loyal and loudest cheering squad.
We send our thoughts and our strength to hold you up at this time.

Love from
Doug Georgena and Nick

— Doug Georgena Nick Benson, August 2, 2023
Dear Joyce
Our sincere condolences to you and your family. May cherished memories of Karla bring you comfort at this very difficult time. Sincerely, Patti-Jo, Erin, Pam and Brandy (Hapfield Developments)
— PJ McLellan Shaw, August 1, 2023
Joyce and Karla's family. I am so sad to hear of Karla's passing. Remember and cherish all your memories to make things easier. Hugs to everyone and my thoughts are with you all.
— Karen Rave, August 1, 2023
So sorry to hear of Karla's passing. Many good memories of her visits to the library - always with a smile. Our prayers and sympathies are with you all.

— Cathy Fletcher, August 1, 2023
May loving memories of your daughter/mother and grandmother help you find peace. Thinking of you and wishing you strength and comfort.
— Maxine Kerr, August 1, 2023
I'm so sorry to hear of your passing beautiful Lady you had a very special place in the hearts of all my family Rest in paradise my Ducky My thoughts and Prayers go out to Matt and Josh and Joyce
— Teresa matthews, August 1, 2023
Joyce, so sorry to read of the passing of your daughter. She will be missed
Kay Ayres
President of Mount Forest Seniors Group
— Kay Ayres, August 1, 2023