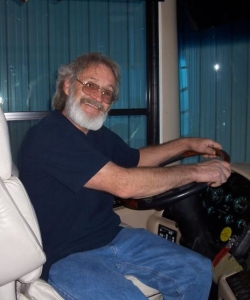 Bruce Rawn
July 31, 2023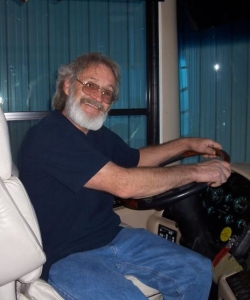 RAWN, Bruce Rendall - Passed away at his home in Calgary, AB on Monday July 31, 2023 in his 71st year, after a short stint with cancer. Bruce is predeceased by his loving wife Gail (2018). Cherished father of Chrystal Rawn (Mike Gray), Shannon Lazorko (Robert). Bruce will be sadly missed by his four grandchildren; Conner, Catelyn, Kinsleigh & Koen, and by his brothers, Robert (Sandy), Brian (Roseann), Roger (Debbie) and Brent (Barb). He will be missed by his sister-in-law Terry Martin (Terrence) and cherished by his 12 nieces and nephews. Bruce is predeceased by his parents Russell and Betty (née Rendall) Rawn, and by family friend Wally Ferguson.
Bruce was born in Mount Forest, and had a love for vehicles. He was a great mechanic, who had a true passion for his trade.
Cremation has taken place, and a Celebration of his life will be held at the home of Ronald and Trish Gillies, 104315 Southgate Road 10, Mount Forest on Saturday, September 9th from 1:00 – 4:00 p.m., lunch and refreshments will be provided. Those wishing to make a donation in memory of Bruce are asked to consider Cancer Patient Services, Mount Forest, or the Canadian Cancer Society.
Condolences
I moved to Holstein the year they opened the Central School. I met Bruce the same year and we became fast friends. We worked on cars together (his prized 1965 Impala convertible). We even shared a house north of Durham and I remember if we went to a restaurant Bruce would ask the waitress to "rubberize his eggs", he loved them well done. I came home one day and found Bruce pinned under his car in the driving shed. He had been there for hours taking shallow breaths. A miracle he survived. I have fond memories of our times shared. I only have one photo of Bruce fooling around with his Impala in the background. My condolences to his family and I know he will be missed.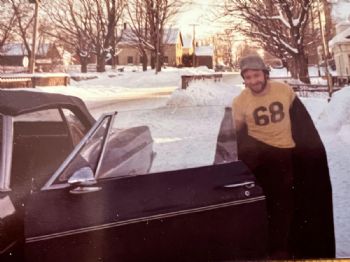 — Don Johnstone, August 28, 2023
We are friends of Roger, Debbie and their children, sending our sincere condolences to them and the entire Rawn family in their loss of Bruce.
Hoping sadness is replaced by peace in your hearts, along with everlasting good memories.
— Chris and David Craig of Palmerston, August 21, 2023
My sincere condolences to the Rawn Families
— Brenda Tubman, August 20, 2023
So many memories of you my friend. I will miss you forever xox
— Rochelle, August 14, 2023
Bruce and Gail were neighbours for many years. Bruce loved his little dog Candy and walked her every day. My Sabrina (Great Pyranese) was Candy's best buddy. They loved to meet everyday & play. This always brought great joy to Bruce. When my dog died Dec 2016, Candy was sad but I would see them on my daily walks & had a treat for Candy. It was Candy who helped Bruce through his wife's passing. It broke his heart when Candy died. He was looking forward to moving closer to his youngest granddaughter. The entire neighbourhood is still in shock over Bruce's death. He was always a pleasure to chat with. He will be missed. Hugs to the girls. Both parents are gone too soon.
Annamaria & Don Matsui (Whitestone neighbours)
— Annamaria (Don) Matsui, August 14, 2023
Sending the Rawn family my sincerest condolences. Bruce and I have been friends since the early 80s when Bruce lived in Hinton. He and Peter worked together at Sentis Automotive. Where the guys quickly bonded and we all became great friends. Bruce and Gail moved to Calgary and we followed behind shortly after. We spent every weekend together and went on many road trips together sharing tons of laughs. Bruce will be dearly missed by me. As I am the last of the four of us. Bruce has always been there for me, and I will treasure his friendship forever. I will remember Bruce for our many visits in the garage while he was busy working on cars, his love for fixing up older cars. I will always remember his great laugh, his warm hellos and his undying friendship and how much he loved and missed his beautiful wife, Gail. They are together again and that brings me peace knowing he is at peace. Farewell, my friend until we meet again I will love you always. Thank you for being my friend. Rochelle
— Rochelle, August 13, 2023
To the Rawn family
Sorry to hear of Bruce's passing our thoughts are with you at this sad time.

Ron and Rose Grimes
— Ron and Rose, August 13, 2023
Thinking of each of Bruce's four brother's, Robert, Brian, Roger and Brent and their families, Bruce's daughter and granddaughter. Sending our most sincere sympathy and love.
I remember my early childhood holidays to the farm, loving the time with my cousins, such a change from city life.
Bruce gave a lot of attention to my Mother Edwina Rawn Waxman. They chatted on the phone on a regular basis. She loved Bruce dearly.
Bruce continued this sweet communicate with me after my Mom passed away. I will miss you Bruce. You are one of our special angels now.😇🕊 Love You Always Louise
— Ralph and Louise Loughran, August 12, 2023
Our sincere condolences to all of Bruce's family….. Bruce was a great guy, always smiling, always friendly, and liked by everyone. What I will remember the most about Bruce, will always be that "lopsided grin" of his……just a real nice guy.
Sorry we missed his celebration today.
— Wayne and Ruth-Anne Rawn, August 12, 2023
Sincere condolences to Bruce's Family. He was in my first Grade 1 class at S.S.#8 Egremont in 1959. He is now the second of those "little" boys to have passed. I have good memories of all at that school which is what we all have now. Blessings with love and prayers.


— Marlyn, August 12, 2023
I send my sincere condolences during this time of sorrow. The Bible promises that your loved one will live again on a beautiful paradise earth when death is no more. (John 5:28, 29; Revelation 21:4)
— Lenny Gayle, August 11, 2023
I'm so sorry to hear of Bruce's passing. Roger and your whole Rawn family
My sincere condolences. Bruce and I were really good friends back in the day. I remember him working at Canadian Tire in Mt Forest and fixing my car. Bruce had a beautiful blue car with side winders don't ask me the make lol... I burnt the calf of my leg really bad... I remember he lived at the Mount Royal and seeing the big long rope for his fire escape but I don't think it was long enough to get to the ground. I seem to recall the one time he decided to try it out lol 😂 he was full of life and was a fun person to be friends with. Maybe you rest in eternal peace my friend. Love Sheri Johnson
— Sheri Johnson, August 11, 2023
I'm so sorry to learn of Bruce's passing. My condolences to the Rawn family. I knew Bruce in my younger days and remember he had a great sense of humor and truly was a kind person who would do anything for you. I know he will be greatly missed.
— John van den Broek, August 11, 2023
Our deepest sympathy to Bruce's family. His passing is far too early. May he rest in peace. - Barry & Thelma, Cody & Rebecca, Kaillie, Shannon Rawn
— Barry & Thelma Rawn, August 11, 2023
Our sincere sympathy to the Rawn family. Rev. Russell & Marilyn Rogers
— Russell and Marilyn, August 11, 2023
So sorry to hear of Bruce's passing. Our sincere condolences to the entire family.
— Gord and Mary MacEachern, August 11, 2023
Sincere condolences to Brian ,Rose and all the Rawn Family.
— Carmel Schade, August 11, 2023
Our heartfelt condolences to Brian, Roseann and the entire Rawn family. RIP
— Dave and Barb Seifried, August 10, 2023
So sorry to hear this. Bruce was already gone when Mom and your Dad got married so we didn't get much of a chance to know him. Art and I won't be able to attend the service on the 9th but just know that we are thinking of all of you and sending you hugs and warm thoughts.


— Lorna Eckhardt, August 10, 2023
Our sincere condolences to all the Rawn families on your loss. Sincerely Paul & Mary Lou Bolen
— Paul & Mary Lou Bolen, August 10, 2023
My sincere sympathy to the family in the passing of your brother. May he rest in peace.
— LINDA SINCLAIR, August 10, 2023
Our sincere condolences to the Rawn families
— Dwight and Cathy, August 10, 2023
So very sorry to see Bruce has passed away. Our thoughts are with you at this time. Our families have know one another for a long time. Bruce will be in peace now.

— Mary and Paul Dowling, August 10, 2023
I'm sending a dove to Heaven
with a parcel on its wings
be careful when you open it
its full of beautiful things

Inside are a million kisses wrapped up in a million hugs
to say how much I miss you
And to send you all my love

I hold you close within my heart
And there you will remain
To walk with me throughout my life
Until we meet again.
Love you Dad forever and always.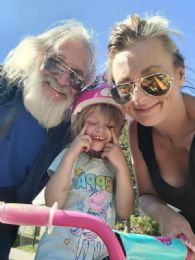 — Chrystal Rawn, August 10, 2023
My thoughts to the family during this painful time. I knew and worked with Bruce over 50 years ago when we both worked at the Mount Forest Canadian Tire store. Great guy who like me loved cars although he knew how to fix them.
— Gary Walsh, August 10, 2023