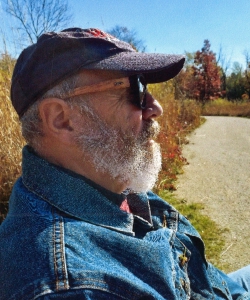 Gary William Sorley
August 24, 2023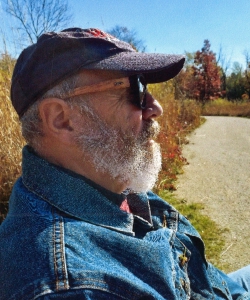 SORLEY, Gary William – Passed away peacefully at home surrounded by family on Thursday, August 24, 2023 in his 74th year. Cherished husband of Arlene Sorley, together for 42 years. Dear stepfather of Jotham (Jackie) Sterling, Mark Sterling, and Tina Sterling (Steve Fordham). Beloved brother of Jean Culp and uncle of Bruce Culp. Adored Grandpa of Sydney, Rhys, Eryk, Duncan, Alice and Lucy. Survived by his cousins Bob and Billy Hesling, Cathy (Brian) Muir, Ron (Marie) Brittian, Danny (Mary) Brittian, and Brian (Karen) Brittian.
After retiring from Stanley Security Solutions in 2014, Gary was free to enjoy the fruits of his labour – his home "the farm".
A graveside service will be held at Fairview Cemetery, 4501 Stanley Avenue, Niagara Falls, on Saturday, September 9th at 11:30 a.m. Following, a celebration of Gary's life will be held at Best Western Plus Cairn Croft Hotel, 6400 Lundy's Lane, Niagara Falls, from 1:00-3:00 p.m. Those wishing to make a donation in memory of Gary are asked to consider the Canadian Cancer Society. Arrangements entrusted to the England Funeral Home, Mount Forest.
Condolences
Dear Arlene
I am so very sorry. You are in my thoughts.
— Trina Collette, September 7, 2023
I grew up with Gary ("sore legs") on Morse Ave. I have so many great childhood memories of epic hide n seek games. Countless races up to the "gully". Ten cent ice cream cones at Rainbow Dairies. Great fun.
RIP my friend.
Barb (Trapasso) Campbell
— Barb (Trapasso) Campbell, September 5, 2023
Gary was the partner and lover of my BF Arlene (aka "the Redhead"} I'm so sorry you're gone Gare, but one thing I know is we are all on the same road at different times..... So, see you later!
— Diane Stead, September 4, 2023
Dear Arlene, Our deepest condolences ... So sorry to hear you have lost such a wonderful person who was such a huge part of your life. We are just down the road if you need anything at all. We are sending hugs! Wendy & Jim

— Wendy Connors, September 3, 2023
Gary and I grew up together on Morse Ave. We played hide n go seek, played with his "army guys", played cowboys, and had a great load of fun. RIP dear friend.
— Sandy (Senese) Bain, September 2, 2023
My heart aches and I cry whenever I take the time to stop and think about Gary being gone.

Because of that I have tried to not think about it too often, because I know that Gary would not what to be remembered with any kind of sadness or sorrow. He was steadfast and stoic to the end.

I met Gary at International Harvester back in the good old 70's. Much of our time together involved going to Chicago to be with one of our dearest friends Mike Carter. Mainly it was going down to the Chicago Blues Festival and we had an annual trip driving down together for 30 years! Based on a quick estimation that was close to 600hrs of travel time during which we talked of many things, and grew deeper and deeper into a mutual understanding of our lives, values, and what we treasure most.

With Gary, family and friends was as important to him as breathing.
This was definitely something that we both had in common and has been and will always be my most treasured thing in life.

Simply put, Gary was my friend and I will miss him till the end of my time on this earth.
Hopefully we will meet again in some form of afterlife.

To end things on a more positive note....(Gary would want it that way.)
One of my last favorite memories of Gary was in the last weeks of his life being with Gay, Arlene, Mike, DJ, Kris and myself at the Kitchener Blues Fest and Gary asking if I could get him a chocolate ice-cream. Even in his weaken state he was totally enjoying it.
That brought me joy.

Gary when I eat chocolate ice-cream from now on I will think of you.

Take care my friend. Love you!
Gord






— Gord Molinaro, September 1, 2023
I first met Gary in 1977 when I got my first job out of college at International Harvester. It would become a lifelong friendship filled with fun. Our adventures took us all around southern Ontario to Chicago and Memphis - even Paris, France. The authorities may still be looking for us in some of those places! I had some of the best times of my life with him. I can't overestimate what a loss this is to me and all those who really knew him. It was an honor and a priviledge to have you as my friend , Gary. There is no replacement. May you rest in peace.
— Mike Carter, August 31, 2023
Sending condolences Auntie-Arlene, and rest easy Uncle-Gary. I'll never forget all the times he let me watch that Mars Attacks VHS and eventually, the DVD. I'm thankful for all the times I got to come up the farm and make memories, even that of Uncle-Gary keeping the pool freezing cold but always open for a swim. And for the larger than life bonfires he always made sure happened.
— Brittany Allan (Braden Fleming), August 31, 2023
Gary and I have been friends for over 70 years. I have a picture of Gary at my 5th birthday party. Through our teenage years we were very close and that continued through our entire lives. I had the opportunity to have lunch with Gary several weeks ago and it was just like old times, we hadn't missed a beat. Gary faced his health issues straight on and he made decisions the way he wanted them.
I will truly miss him.

Brian Glynn
— brian Glynn, August 31, 2023
Arlene. So sorry for your loss. So many great memories you have shared over the years. I trust those memories will help you through this time of sadness. Another great one has been chosen. I will always remember stories of trips to Chicago music festivals... Heather
— Heather Walker, August 31, 2023
Gary was an absolutely wonderful brother-in-law and person. He will be dearly missed by my husband Glenn and I (Charmaine, Arlene's sister).
— Charmaine and Glenn Jewell, August 31, 2023
My thoughts and prayers go out to the family and friends of Gary as he will be dearly missed by all his fellow workers at Stanley including myself.
Gary always had a great sense of humor both at work and outside of work.
We will all miss you Gary.
God bless
Robert Smith
— Robert Smith, August 29, 2023