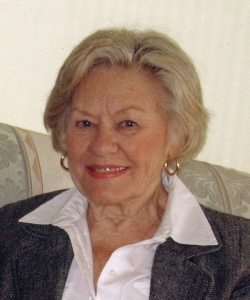 Anna Rae
September 4, 2023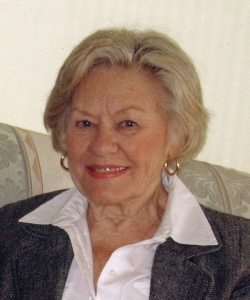 RAE, Anna - Passed away on Monday, September 4, 2023 at the home of her sister Mary McLellan Beck. Anna was born in Detroit on December 9, 1926, the first born of Allan and Jean (nee Johnson) Waters. She married Floyd Rae, the love of her life, in March 1950 and they celebrated their 60th wedding anniversary together in 2010.
Anna leaves behind her sisters Mary McLellan Beck, Marg and Larry Marsland and her sister-in-law Marion Waters. Anna will be fondly remembered by her nieces and nephews: Patti-Jo McLellan & Jim Shaw, Jamie & Chris McLellan, Ron Waters (Jan), Brad Marsland (Kathy), Melanie Marsland (Rupert), Peter Rae (Marlene), Jane Diebold (Don) and Paul Rae (Judy). Anna was an adoring "Great Aunt" to Pam & Jaz, Adam & Nicole, Justin, Erin & Justin, Christopher & Shannon, Trevor, Patricia, Alex, Sam, Stanley, Emily, Robin & Rick and Jessica. Anna enjoyed her ten "great-great nieces and nephews": Carson, Madison, Audrey, Regan, Selena, Abigail, Ben, Hannah, Grace, and Owen. Her newest great-great, Abigail, brought many smiles and joy to Anna in her final days.
Anna was predeceased by Floyd (2010), her parents Allan and Jean, her brother Jim Waters, her brothers-in-law Hap McLellan and Johan Beck, her in-laws Mr. and Mrs. Edward Rae, her sister-in-law Vivian (Ed Schwalm), her brother-in-law Murray and Ellie Rae, and her niece Susan and nephew George Schwalm.
Upon graduation from Guelph Business College, Anna worked for a short stint as the bookkeeper at Ennis Murphy's Grocery Store before joining Waters' Garage to work with her father Al Waters and brother Jim for her entire working career. Anna was also the bookkeeper for Floyd's many business ventures.
We will be forever grateful to Anna's James St. neighbours and her very special care givers, Anna Jean, Leona, Sue, Brenda, Marie, and Alyssa.
Cremation has taken place. A service to celebrate Anna's life will be held at the England Funeral Home, 294 Main Street South, Mount Forest, on Saturday, September 9, 2023 at 1:00 p.m., with visitation from 12:00-12:45 p.m. Those wishing to make a donation in memory of Anna are asked to consider the Louise Marshall Hospital Foundation.
Condolences
My condolences to all.
Saddened by the loss of a wonderful neighbourhood friend. Mrs Rae was always so nice. Gracious of her time and always generous with the encouragement. Beauty, intelligence and elegance personified. May she rest Peacefully.
— J Kennedy, September 28, 2023
We are very sorry to hear of Anna's passing. She always had a smile and and hello for when we saw her on our walks. Our condolences to Mary and all her family and Marg and her family, may she rest in peace
— Bob and Sylvia Hunter, September 6, 2023
Sending our sympathy to Anna's family and friends.
Sincerely Leonard Seifried & Diane & Bill Dineen
— Diane Dineen, September 6, 2023
Anna was a neighbour to my Mom and Dad, Norma and Lloyd Spahr, from 1971 to their deaths in 2020 and 2015. They had nothing but respect and fondness for her. "Mrs. Rae", as my sisters (Sharon and Sandy) and I called her, was always easygoing, sweet, and tolerant when it came to "the Spahr girls". I feel so sad that she's gone. She marks the end of an era of the ladies on our block.
— Sue Spahr, September 6, 2023
I have special memories of bridge games with Anna over the years, I will miss her.
Rosemary
— Rosemary Tanner, September 6, 2023
I'm saddened to hear that my aunt Anna has passed away. I have fond memories of her going back to my childhood. She was always a very kind and gracious person.
Peter Rae

Spending time with Anna was a highlight during our visits to Mount Forest. She was so welcoming, charming and a delight to spend time with. We will miss her.
Marlene Stern

Winnipeg, MB
— Peter Rae and Marlene Stern, September 6, 2023
We are sorry to see our neighbor Anna leave us. She has been our neighbor and friend for twenty one years. She will be missed on our street and in our hearts. Our condolences to her immediate family.

The Coopers

— Norman and Marlene Cooper and daughter Linda, September 5, 2023
Sincere Sympathies
— Mary Lou Peer Hills, September 5, 2023
My deepest sympathies
Anna was a lifelong neighbour to my parents Lloyd and Norma.
The sweetest lady I knew.
RIP
— Sandy Spahr, September 5, 2023
"Nighbours by chance, friends by choice".
Our family is grieving the loss of a wonderful friend who will no longer be out to watch the kids ride their bikes on summer evenings or to admire the snowman they built in the winter. Anna was such a blessing to our family, always eager to lend a cup of sugar, share a glass of wine at the end of a busy day, babysit our Mabel and always offer to help in any way she could as we navigated the last 8 years with a young family. Our children are so lucky to have had such a fabulous woman living just next door.
Our heartfelt condolences to Anna's family and to her many friends who share in this loss.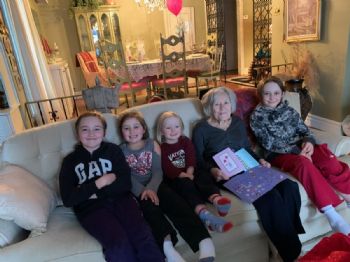 — The Bolton Family, September 4, 2023