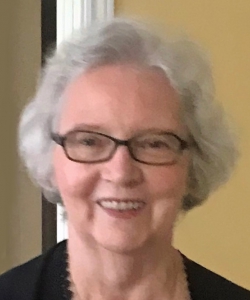 Irene Curnew
September 5, 2023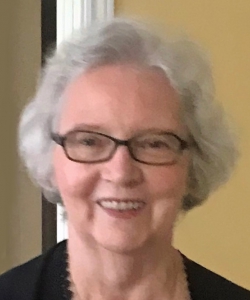 CURNEW, Irene
1947 – 2023
Thank you sincerely for sharing our sorrow. Your thoughtfulness is appreciated and will always be remembered.
It is with very heavy hearts that we, Irene's family, announce her passing on Tuesday, September 5, 2023, surrounded by family in Mount Forest, Ontario; taken from us too soon by a lengthy battle with cancer.
Born in New Waterford, Nova Scotia, she was a daughter of the late Neil and Maple MacLean. After the passing of her husband, Garnie, she moved to Hamilton to be closer to her sons and their families.
Irene was employed with MT&T/Aliant for the better part of her career until her retirement. She and her husband Garnet took great pleasure RVing over the years, traveling throughout Canada and the USA. In doing so, Irene forged many long lasting relationships that meant the world to her. Her fantastic baking skills were often anticipated and enjoyed at family gatherings. Her pies, cream puffs and meals gave much delight. Although a very private person, her integrity, generosity and kindness were unwavering; a kindness that is undoubtedly the cornerstone of every friendship and close family tie.
Irene is survived by sons Garnet Curnew (Lisa) and Todd Curnew (Marzena) and her beloved grandchildren, siblings, Trevor MacLean (Patricia), Sandra Rizzato (Raymond), Elizabeth Church, Allan MacLean, Debbie Marsh (Billy), Ella Bieber (Jorge), Jane Boisvert (Michel), Frank MacLean (Lene), Clayton MacLean (Cathy) and Richard MacLean (Karen). She is also survived by her many nieces and nephews and grandnieces and nephews.
Irene was predeceased by her husband Garnet Curnew and son Gordon Curnew, her parents Neil and Maple MacLean, brother Billy MacLean and wife Tina, sister Barbara Fougere, niece Alicia Fougere and sister Brenda Jane MacLean (in infancy).
There will be no visitation. Cremation has taken place. A Celebration of Irene's Life will be held privately in Hamilton. Irene's remains will be returned to Cape Breton for burial at a later date. Online expressions of sympathy may be made by clicking "Leave a Condolence Message" on this webpage.
The family would also like to express their sincere appreciation to the staff at Juravinski Cancer Clinic for their thoughtful and compassionate care as well as the Cancer Assistance Program, Hamilton. In lieu of flowers, donations can be made to these wonderful organizations.
A parent's love for their children reflects God's love for us. May God keep you, Irene, in his loving care always.
Condolences
To Garnet, Todd and families:

We just learned of Irene's passing.
We are sorry for your loss.
We have many good memories of our family visiting with your family when you lived in New Waterford.

Sincere condolences,

Wayne and Sharon Butler
— Wayne and Sharon Butler, December 3, 2023
Our heart felt condolences go out to Irene's Family. Irene was such a kind hearted giving person. I just found out about her passing and was shocked. R.I.P. Fly high with the Angel's Irene.
— Stephen Marshe, October 3, 2023
A very nice lady .

— Donald Thompson, September 21, 2023
We were very shocked to hear of Irene's passing. We both worked with Irene at MTT/ BellAliant. A person we remember with a soft spoken way, loved a laugh, and kind. Everyone loved Irene, she was a great coworker, but above all she was a proud mom to " the boys"
Rest in Peace Irene, deepest sympathies to you all.
— Theresa& Jane MacNeil, September 21, 2023
My sympathy to Irenes family.We worked together and travelled with your Mom&Dad many stormy days back and forth on the South Bar highway.Irene was always pleasant and thought the world of her family





— Donna Burke, September 20, 2023
I offer heartfelt condolences to Irene's family. I worked with her for many years. She was a wonderful caring lady.
— Elaine McDonald, September 20, 2023
I worked with both Irene and Garnet, they were both a pleasure to work with.....condolences to your family...great people.....
— Cathy Buckland, September 20, 2023
Condolences to the family. Fond memories of Irene when her family lived in New Waterford.
— Charles Neil Church, September 20, 2023
Rest in peace Aunt Irene,condolences to the family
— Sherri Fougere, September 19, 2023
Irene was loved by everyone. Her love for her family extended beyond what words can convey. She took care of our mother as Mom progressed through Alzheimer's disease. She always had a heart of compassion. Her gentle voice and smiling face gave comfort to many.
Irene and I talked often by telephone and shared many moments of laughter and joy. And sometimes tears. She lived her life for others and I miss her.
From here on earth, Irene, I send you my love. Having you as a sister was a privilege and a gift. Thank you.
Your sister, Elizabeth 💕
— Elizabeth Church, September 19, 2023
Frank, Lene and family at this time.
Marj

— Marjorie Young, September 18, 2023