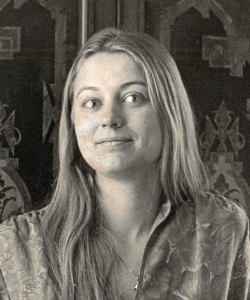 Shona McIntyre
September 28, 2023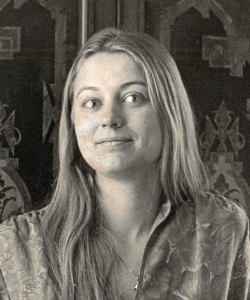 McINTYRE, Shona – Peacefully at home on Thursday, September 28, 2023 at the age of 67 years. Shona will be incredibly missed by her siblings: Lilace McIntyre (Robert), Gwen McIntyre (Larry), Bryony McIntyre-McPhail (John), and Jocelyn Corothers-McIntyre (Chuck). She will be fondly remembered by her nieces, nephews, extended family and many friends. Shona is predeceased by her parents John and Jane McIntyre, her sister Bethany McIntyre, and by her brother Ian McIntyre.
Shona loved to learn and was a "full time" student for most of her life. She lectured and worked at the University of Waterloo. She adored animals, especially her cats, dogs, and horses. But above all, she loved her family and friends. Her home was her sanctuary, where she enjoyed nothing more than having her friends and family over, making great memories.
Per Shona's wishes, there will be a private interment at the Holstein Green Cemetery, Holstein, Ontario. Those wishing to make a donation in memory of Shona are asked to consider the Guelph Humane Society. England Funeral Home entrusted with arrangements.
Condolences
I did not know Shona personally, but thank her for thinking of our charity in her will. Obviously, she was an animal lover and advocate. Sincere condolences to the family. Tish Walshe - Founder - Cats Anonymous Rescue and Adoption.
— Cats Anonymous Rescue and Adoption, December 8, 2023
My sincere condolences to Shona's family.
Shona had been a babysitter for our family when children were small. She brought some of her perennial flowers from her garden to share with us and she taught the children how to plant them. Shona also helped our daughter Jo-Anna when she was a college student learning Environmental Restoration and Eco System Management. They spent some very pleasant days together collecting and pressing various plants needed for an assignment.
We had visited at Shonaa's home several times and fondly remember the cats and dogs that lived with her and the happiness they brought to her life.
Shona was an incredible person, a cherished friend to many and she will be deeply missed.
— Betty McCabe, October 1, 2023
Shona was a great friend to Jen and I. We will miss her.
— Bill Crawford, September 29, 2023
Shona was a big part of my childhood even though I haven't seen her for many years. This is sad news indeed, my condolences.
— Jeannie Warmington, September 29, 2023