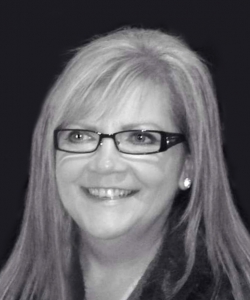 Moira Hotchkiss
October 1, 2023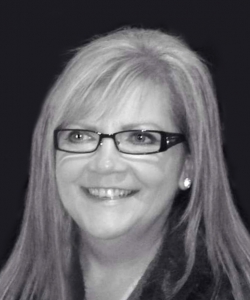 HOTCHKISS, Moira - After a hard-fought battle with cancer, Moira passed away peacefully on Sunday, October 1, 2023 at the Louise Marshall Hospital at the age of 58. Survived by her daughter Ashley, son Branden (Emma), grandchildren Ashtin and Ryker, sister Elaine Crane, brother John Hutchison, and dear friends Marla Lembke and Terry Terry. Predeceased by her husband Blake, and parents Patsy and Ian Hutchison.
A come-and-go celebration of Moira's life will be held at the Royal Canadian Legion, Mount Forest Branch 134, 140 King Street West, Mount Forest, on Saturday, October 7, 2023 from 2:00-4:00 p.m. with words of remembrance at 3:00 p.m. Private interment at Mount Forest Cemetery. Those wishing to make a donation in memory of Moira are asked to consider Cancer Patient Services. Arrangements entrusted to the England Funeral Home, Mount Forest.
Condolences
Sorry for your loss.

— Mary Latta, October 5, 2023
My deepest Sympathy to Ashley and family.

— Louella Lovell, October 5, 2023
I just want to send my deepest condolences to you. Moira was such a lovely person. I met her back in the 80s and we became good friends. I always loved visiting with her. I played at Blake and Moira's wedding and seems like yesterday. We became young mothers together and so on. Later in life, I enjoyed seeing Moira around town and she was always so friendly. I am so heartbroken for you and words cannot express anything I feel. God bless you all.
— Trina Larter, October 4, 2023
Sending my condolences to the Hotchkiss family
— Derek Aitken, October 3, 2023
I am saddend to hear of the passing of Moira, I enjoyed working with her years ago she was a freindly and fun co-worker and that freindship extended beyond the work environment. My sympathies go out to her family.
— Diana Koehler, October 3, 2023
Our condolences to Moira's family on the passing of such a beautiful, special person. Allan & Brenda Gilstorf
— Allan & Brenda Gilstorf, October 2, 2023
Branden and Ashley, I am so sorry to hear of the passing of your mom. Moira was a beautiful lady both inside and out. She will truly be missed. Cherish the happy memories you have and remember her with a smile. 💕
— Melinda Grant, October 2, 2023
On behalf of the staff and students at Wellington Heights Secondary School, I would like to express our sincere condolences on the passing of Moira Hotchkiss. She is fondly remembered by some of our long-time staff members at WHSS. May the memories of good times spent with Moira bring some comfort to family and friends during this difficult time.


— Brent Bloch, October 2, 2023
Dear Branden, Ashley and families
Your Mom will be greatly missed, especially her big smile and contagious laugh!
Scott, Shelley, Riley and Cody Bell
— Shelley Bell, October 2, 2023
So sorry Branden and family for the loss of your mom. Moira will forever be a true angel watching over you👼Her beautiful smile and contiguous laugh❤We had many together. Remember all those good memories and they will help you through the days ahead. Taken too soon and forever to be missed. Heather
— Heather Walker, October 2, 2023
Dear Elaine and John
I am so sorry to hear of the passing of your beautiful sister Moira. Also sending condolences to her children and grandchildren. R.I.P. pretty Moira.
— Muriel Matta, October 2, 2023
Dear Branden Ashley and family so sorry to hear about your mother's passing thinking of you all stay strong 😢
— Glenn Lamont and Shelley, October 2, 2023
Dear Brendan and Ashley

Very sorry to hear of your moms passing. Thinking of you both, Brian and Donna
— Brian & Donna Stoner, October 2, 2023
Branden Ashley and family. So very sorry to hear about your Mom. What a beautiful caring soul with the most infectious laugh. She will be missed. Sending our deepest condolences along with prayers for peace and comfort in the days and weeks ahead. Sincerely Al and Ruth
— Al and Ruth McEachern, October 2, 2023
Condolences Elaine and John at the passing of Moira.
Sincerely Ed and Sue Kelly
— Sue Kelly, October 2, 2023
Sincere sympathy to the family. We were neighbors on Melissa Crescent for many years.
— Russell & Marilyn Rogers, October 2, 2023
I was saddened to hear of the passing of Moira. As her neighbour from years past she was always a welcoming face on the street, and at the high school. Many times she would save me a treat for later. Her infectious smile and laugh was a blessing to many who knew her.
My deepest condolences to Branden and Ashley. May you find comfort and love by surrounding yourself in memories and remembering her with laughter, as she would want. I will keep you both in my prayers. Thinking of you during this difficult time.
— Rhonda Watt, October 2, 2023
I'm so sorry to read about the loss of this wonderful lady! I will miss her dearly. I will cherish all the laughs and life advice she gave me. It was a great pleasure to have gotten to know her. You will be greatly missed by many.
Sending lots of love to her family and friends in the up coming days
💙jessica
— Jessica thompson, October 2, 2023
Sincere condolences in the loss of your dear mother, grandmother and sister.
— Ruth Truax, October 2, 2023
Dear Ashley, Branden and families,
We are so sorry to read this news. Your Mom was a wonderful, vibrant person who will be dearly missed by so many. You are in our thoughts and prayers as you deal with this huge sadness.
Donna and Bob McFarlane
— Donna and Bob McFarlane, October 2, 2023