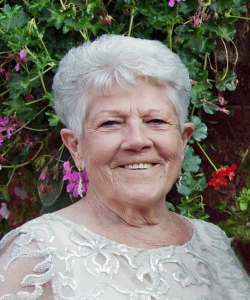 C. Lorraine "Lorrie" Cromwell
October 16, 2023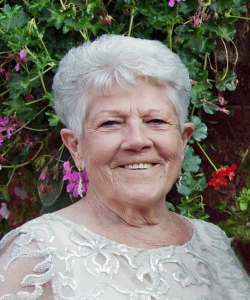 CROMWELL, C. Lorraine "Lorrie"
1936 - 2023
It is with heavy hearts we share that Christena Lorraine "Lorrie" Cromwell (née Hiller) died at Brantford General Hospital on Monday, October 16, 2023 in her 88th year after recently receiving devastating news of cancer.
Adored wife and soulmate to husband Chuck for 67 years. Loving mother to daughters: Wendy-Leigh Pelletier (Ken) and Wanda Vella (Bob) and fur-baby, Marlee. Predeceased by her daughter Marianne (1962) and son Darryle (2019).
Cherished grandmother to Sara Cromwell (Paul), Steven Vella, Nicholas Pelletier (Amanda), Richard Cromwell (Maria), Corrine Pelletier (Matt), Elyse Passmore (AJ), and Bobby Vella.
Loving great-grandmother to Lexis and Kailey Vella, Hudson Cromwell, Patrick, Jayne and Collin Passmore.
Dear sister to Fred Hiller (Sue) and sister-in-law to Jodi Chambers.
Predeceased by her parents, Robert and Mary Hiller (née Kaye); siblings: Jim and Jack Hiller, Marion Kaye; and in-laws: Jack Radcliffe, Irvin and Roy Cromwell, Donna Perry and Jean Lee.
Lorrie retired from Proctor and Gamble after over 25 years and was a valued and respected volunteer of the BGH Fracture Clinic for 17 years where friends were like family. Lorrie and Chuck spent many years as snowbirds in Floral City and Tarpon Springs Florida where Lorrie volunteered as well before health issues forced them to stay and put up with Canadian winters.
A funeral service to celebrate Lorrie's life will be held at the England Funeral Home, 294 Main Street South, Mount Forest, on Thursday, October 19th at 12:00 noon with visitation from 11:00 – 11:45 a.m. Interment to follow at Mount Forest Cemetery. In lieu of flowers, donations may be made to Autism Canada.
Condolences
Dear Chuck &'family
So very sorry to learn of Lorrie's passing. We certainly shared a lot of good tines but seems so,long ago.
Miles & families have taken over our lives so we haven't seen you for a number of years but will never forget our good times we shared at go kart tracks.
Please accept our sincere condolences.
Mike & Sharlene Jacobs
Leamington, ON
— Mike & Sharlene Jacobs, October 19, 2023
Dear Chuck, Wendy, Wanda and families,
I am so sorry for your loss. I have no words to share that will make the hurt any less. My heart hurts for you, and for all who knew Lorrie. Our lives have been changed and blessed by her time on this earth. I am sorry that I could not be there with you today. Please know that you are all in my thoughts and prayers.
May she rest in peace, and rise in glory.
Love and blessings, Debbie
— Deborah Wilson-Safa (formerly Bonham), October 19, 2023
I am so very sorry for your loss uncle Chuck and cousins Wendy, Wanda and family. It is so hard to watch someone once fierce and full of life fade away due to illness. I am sorry that I cannot be there today to pay my respects and say my last goodbye to aunt Lorrie. May your good memories and the support of loved ones help get you through this difficult time. I am thinking of you all, sending love and hugs!
Gillian -xo-
— Gillian Chambers, October 19, 2023
Dear Wanda and Family:
Deepest Sympathy to you and your family.
Sending hugs.
Sincerely Brenda Hunt
— Brenda Hunt, October 19, 2023
Mom, I'm so glad we let go of the past and moved forward to build a good Mother/Daughter relationship. You have strengthened me and helped me be the person I am today. I am relieved your suffering has ended but was still not prepared to say goodbye. I love you.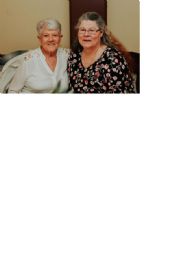 — Wanda Vella, October 18, 2023
Sending my sincere condolences to all whose lives Lorrie had an impact on. A beautiful tribute to a life well lived. May you find some comfort in the knowledge that she lives on in your beautiful memories of her. Sending comfort and strength. Tanya Forde (coworker of Wanda).
— Tanya Forde, October 18, 2023
To Wanda and Wendy and their families

We are so very sorry to hear of your beloved Moms passing, We are sending our deepest sympathies and condolences to you! You are in our thoughts and prayers!

Love Ron, Lisa and Jonathan Vella
— Lisa, Ron and Jonathan Vella, October 18, 2023