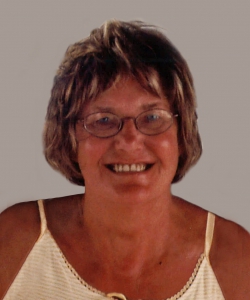 Mildred "Millie" Kitchen
November 20, 2023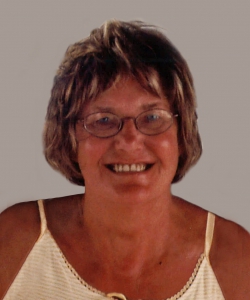 KITCHEN, Mildred "Millie" – Passed away peacefully on Monday, November 20, 2023 at Strathcona Long Term Care in her ­­­84th year. Loving mother of Kim Kitchen, and Lynn Kitchen. Sister of Peter and Eileen and sister-in-law of Nina. Millie is predeceased by her daughter Karen Kitchen (2014), and by her siblings Frank, and Annie (Stan). Millie worked at the Freiburgers I.G.A. in Mount Forest, and always enjoyed assisting customers and neighbours. Millie proudly raised her three daughters until they moved to the city for university. During her later years, she moved into town where she enjoyed coffee time with friends at Timmies, and looked forward to wintering in Texas, close to her daughters.
Private funeral arrangements entrusted to the England Funeral Home. Those wishing to make a donation in memory of Millie are asked to consider the Canadian National Institute for the Blind (CNIB). Online condolences and donations available at www.englandfuneralhome.com.
Condolences
So sorry Lynn for the loss of your Mother. May she rest in peace.
— Stephanie Koonar, November 29, 2023
Kim and Lyn, we are so sorry for your loss. Millie was a sweet lady and will be missed! You are in our thoughts and prayers during this difficult time.
— John and Fran McCarty, November 28, 2023
My sincere condolences to Millie's family. So sorry for your loss
— Pearl Oakes, November 26, 2023
Kim and Lyn, so sorry for your loss. Millie was such a nice person.
— Katheryn Meyer, November 24, 2023
So sorry to hear of the loss of Millie, I also worked with her for many years at the grocery store. She was always so proud of her girls and their accomplishments and was keen to share. I happened to meet her a few years ago while out for lunch in MF and enjoyed our conversation and catching up.
— Diana Koehler, November 23, 2023
Kim and Lynn I am so sorry for your loss. Your Mom was a wonderful lady. I loved my visits with her. She was always very kind to me. Thank you for getting in touch with me Kim to let me know that your Mom had passed away. Condolences and prayers are with you both.
— Janice Weston, November 22, 2023
Kim and Lynn: So sorry to hear about your Mom. I loved to talk with her at Tim's before I moved away, we always had a good laugh.
— Linda Waldow, November 21, 2023
So many many memories sitting around the table with you girls and your Mom. Rest in peace with your Baby, Millie. Sending love to Kim and Lynn.
— Janeen Risidore, November 21, 2023
So sorry for your loss. Always enjoyed chatting with your Mom. She was a wonderful person and will be missed.
— Joanne & Karl Aitken, November 21, 2023
So sorry for your loss I worked with Millie at Friebergers and often chatted with her at Pike lake .
— Lois Seguss, November 21, 2023
Kim and Lynn - May your happy memories and knowing others care be of comfort to you. Sincere sympathy to you both.
— Bernice Aitken, November 21, 2023
At peace , no pain,
Sorry for your loss, memories are a treasure, I'll miss our talks, biggest hugs , will be in my prayers dearest Millie
— Adell Mueller, November 21, 2023
I always enjoyed working with Millie at the store back in the day. Sorry for your loss.

Dean Berkers
— Dean Berkers, November 20, 2023
So sorry for your loss. Millie was an amazing person. She was a great neighbour to mom and dad before she moved to town. It was always wonderful to chat with her . Carl & Wendy Abbott
— Carl & Wendy Abbott, November 20, 2023