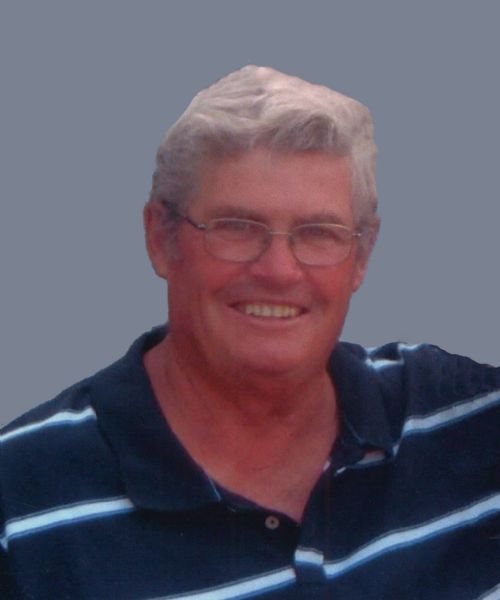 Tom Yake
June 18, 2019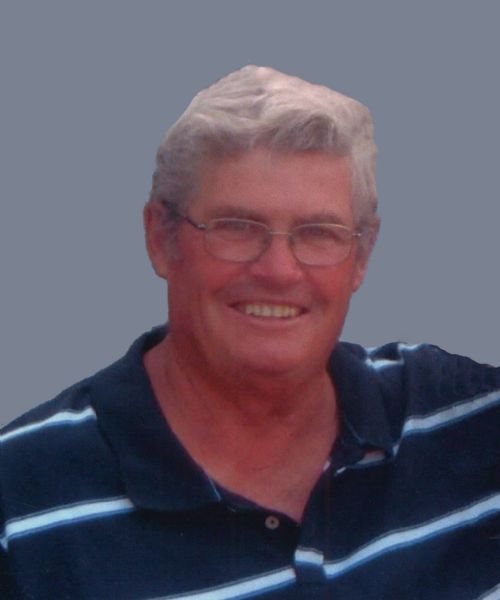 Thomas John Yake, of Mount Forest, passed away at St. Mary's General Hospital, Kitchener on Tuesday, June 18th, 2019 in his 79th year. Beloved partner and best friend of the late Ruby Bridle.  Father of Paul Bridle, Kerri Bridle and her husband Dwayne Armitage, Cindy Bridle and her husband Ralph Mueller, Susan Rawn and her husband Steve Canning, Barbara Bogel, Robert Yake, and John Yake. Fondly remembered by his grandchildren Dallas Bridle, Jesse Armitage, Adam, Jamey and Kelsey Lapping, Justin and Kellie Rawn and great-grandchildren Makenna, Aubree, Jaxson, Skyler, Cruze and Wade. Dear brother of Linda Shupe, and brother-in-law of Robert Shupe, Shirley Freeland, Walter (Rusty) Streeter, Betty Leader, Elva Streeter, Ivy Leith (Charlie), and Linda Durnin. Tom will be missed by special cousins near and far and his chosen family. Predeceased by his parents John and Frances Yake, brothers and sisters-in-law Marjorie and Gord Liesemer, Ken and Marilyn Streeter, Mike Leader, Stan Freeland, Marian Beirens. Friends may call at the England Funeral Home, 294 Main Street South, Mount Forest, on Monday, June 24th from 2 - 4 and 7 - 9 p.m. where members of the Royal Canadian Legion Branch 134 will hold a service at 6:30 p.m. A funeral service celebrating Tom's life will be held at the England Funeral Home on Tuesday at 11:30 a.m.  Cremation to follow.  As an expression of sympathy, memorial donations to the Louise Marshall Hospital Foundation would be appreciated by the family.
Condolences
Dear friends, We share your sorrow as you mourn Tom's death. Ron was heartbroken to hear of it and even sadder to know that we will not make the celebration of life as Ron is in the hospital recovering from a serious infection. Tom was one of our dearest friends about whom Ron would sing praises, for the depth of Tom's friendship and for his unceasing willingness to help a neighbour in any situation. Also, he never forgets to talk about Tom giving him the gears at any chance or opportunity. Many stories will continue to be told with love. We had a chance to say goodbye to Tom on the phone the day before he died and to tell him that we love him and always will. Please accept our sincere sympathy. Ron and Mary Linseman
— Ron Linseman, June 25, 2019
Linda, so sorry to hear about Tom, our sincere sympathy to you.
— Joe & Katheryn Meyer, June 24, 2019
My deepest sympathies and hugs to you all. We have lost a great man with an infectious smile and a generous loving heart and I am feeling blessed to have known him for so many years and have so many wonderful memories with Tom and all of the family. He will be smiling big time as he meets up again with Ruby! You are all in my thoughts and prayers. Love, Marie
— Marie Plume, June 24, 2019
Dearest Family Members My very deepest sympathies for your loss. Tom was one of those special people who loved young and old. He had a big smile and even bigger heart. Love, Cousin Pat
— Pat Whyte (Yake) and family, June 21, 2019
Linda i am so very sorry to hear about Tom i will be thinking of you and your Family
— Barbara and John, June 20, 2019
Susan, Steve, Justin & Kellie. So sorry for your loss. Our heartfelt condolences go out to you and your family in this time of sadness. hugs....Dale & Doug
— Dale & Doug Gamble, June 20, 2019
Sorry ro hear of your Dad's passing Susan and family. Our love, thoughts and prayers go out to you. George and Ella May Canning.
— Ella May Canning, June 20, 2019
We are deeply saddened by your loss,may our thoughts and prayers be with you and your family.
— Barb Noonan, June 20, 2019
Tom was one of the nicest men we have ever met. I met him when I was a child when he would come to visit my parents. He will be greatly missed by all who knew him. Our condolences to the family.
— Helene and George Jones, June 20, 2019
So sad to read of a Great fun loving Tom - Has left us to a better life - We will surely .miss Him; Our sincere Sympathy to the Family, we feel your loss..
— Kaye & Mike, June 19, 2019
Photo Album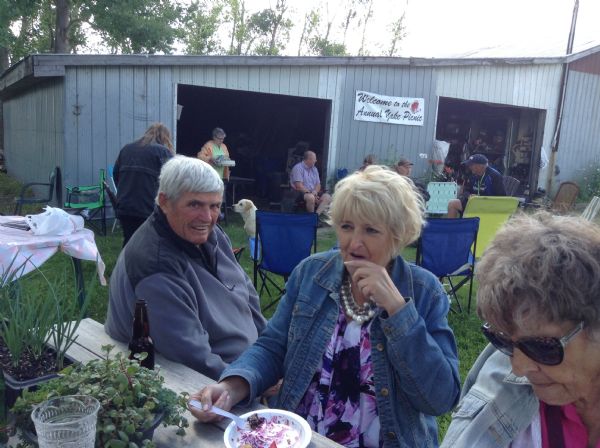 This guy could light up a crowd - Last Saturday in June 2017 ❤️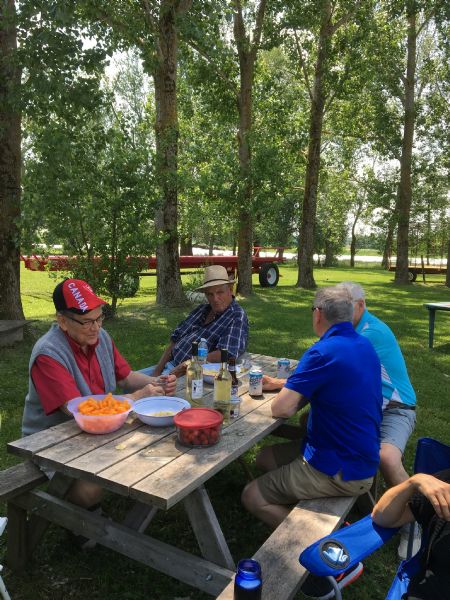 Tom hosting his annual Yake Reunion, the last Saturday in June.