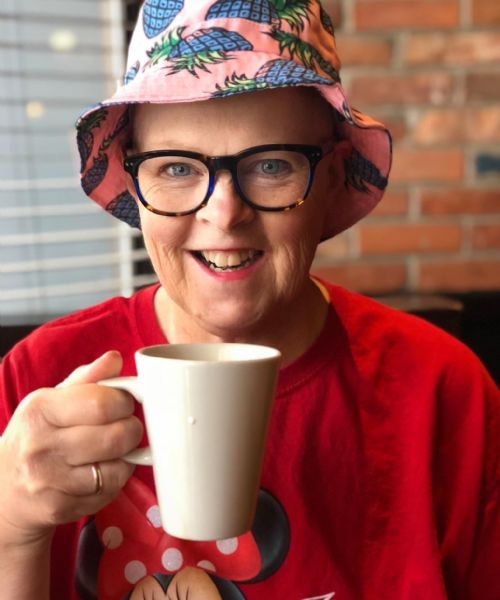 Donna Cook
January 11, 2019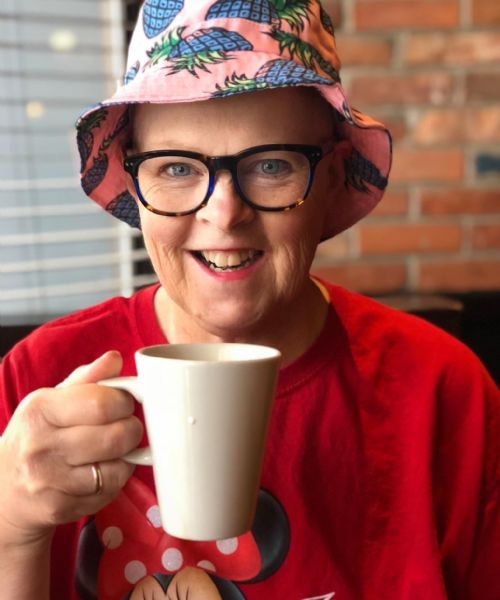 Donna Maria Cook (nee Jamieson), of Mount Forest, and formerly of Etobicoke and Brampton, passed away peacefully with family by her side, at her residence on Friday, January 11th, 2019 in her 63rd year. Beloved wife of Douglas Cook. Loving mother of Nicole Cook. Cherished daughter of Daphne Gardner and dear sister of Diane Reid and her husband Wayne, and sister in law of Darlene Timonio and her husband Leopoldo. Dearly loved aunt of Andrew Reid and his wife Donnabel, Timothy Reid, and Sean Wilton and his wife Miriam and great-aunt of Aaron and Daniel Reid, and Zachary and Zoë Wilton. Donna adored her grand-dogs Stella and Daisy Cook. Predeceased by her father Henry "Dan" Jamieson, step-father Al Gardner and parents-in-law Harold and Doris Cook. Friends may call at the England Funeral Home, Mount Forest on Friday, January 18th from 2 – 4 and 7 – 9 p.m. A funeral service celebrating Donna's life will be held at First Baptist Church, 116 Fergus Street North, Mount Forest on Saturday at 1 p.m., with visitation at the church prior to the service from 11 a.m. – 12:45 p.m. Spring interment at Baysville Community Cemetery, Baysville. In lieu of flowers, memorial donations to Teen Ranch would be appreciated by the family.
Condolences
My condolences to Doug and Nikki. My heart aches at this news. Im so truly sorry. We worked together and she always made me smile, and the children loved her. R.I.P. my dear Donna.
— Rita Calleri Finocchi, March 11, 2019
Donna was a wonderful friend and neighbor for many years my sincerest condolences to Doug and Nicole
— blair bowman, January 18, 2019
My heart truly goes out to you Doug and Nikki, I know how this loss can affect someone. Sending you both love, hugs and prayers. Donna was truly an angel, I will always remember her kindness and smiles and genuine love for all, she always made everyone smile. Heaven gained another angel. You will be with her again one day! Love to you both, keeping you in our thoughts and prayers. Chrissy, Danny, Chase, Madison and Nickolas xoxoxoxoxo
— Chrissy, January 18, 2019
I was so sorry to hear about Donna she was always funny and she lit up the staff room with her beautiful spirit at Our Lady of Peace. I had an opportunity to work as an ERW in Donna's Classroom & my son Shawn who was a new teacher also worked with Donna and I will always remember her as an incredible teacher!!! My thoughts & prayers are with the family.
— Jean Evon, January 17, 2019
Dearest Nikki and Doug, My sincere condolences for your loss of such a wonderful, loving soul. Donna will very much be missed but she will never be forgotten. I hope you can find some peace and comfort in the cherished memories that you hold dear to your heart. As per your wishes, a contribution will be made to Teen Ranch. Rest in peace Donna.
— Theresa Rondeau Vuk, January 17, 2019
Mrs cook never taught me during my time at OLOP..but she did have a few of my friends and I make the little graduation hats for the sk going into grade one..it was just a nice break out of class :)...and and she treated us so well that you would anything for mrs cook. As the years went by I learned that she became a kindergarden teacher and when it was time for my son (who had some challenges) was ready for jk I had my heart set in Mrs.cook being his teacher and during the enrollment night in jan of 2017..we talked and laughed (with her contagious laugh) until they were kicking us out of the school. Unfortunately mrs.cook didnt return when my son was suppose to start jk that year and I was so worried for her and saddened (his current teacher is WONDERFUL) I always had her in my prayers and we send our deepest condolences to her family from the OREILLY-GARCIA
— Tanya O\'Reilly, January 17, 2019
So sorry to hear the passing of Donna. My condolences to the family. Jody gardner
— Jody gardner, January 17, 2019
Mrs. Cook will be truly missed by the Mingoes Family. She taught all three of my children and we loved her ever so much she was my friend ....full of life and compassion....she loved all the children she taught and truly cared about each and everyone of them.....we spent a lot of time on the phone laughing and talking catching up on pass and up coming events. Mrs. Cook has definitely left her foot prints on my heart and there she will forever remain.. From our Family to yours please accept your condolences.
— Nicole Mingoes, January 15, 2019
Our deepest and sincerest condolences to her family and friends. We have had the pleasure of our children being taught by Mrs Cook. She always had a smile that lit up the darkest cloud's. Mrs Cook motivated, enlightened, and encouraged the children she taught. Even when she was no longer their teacher. Children would always go back to OLP just to visit her. She truly cared about the children and they truly cared about her. As parents we just want to say THANK YOU Mrs Cook for all that you have done for our children. We wish there were more like you, but you are truly one of a kind. Our memories of you will forever be charished in our hearts. You will forever be loved and missed by the Robinson family.
— Danielle Robinson, January 15, 2019
Donna was my second grade teacher at Our Lady of Peace. She was my BY FAR my favourite teacher I've ever had. I will always remember her fondly. She was such a warm, kind, gentle and fun person. She inspired me to become a teacher myself. I'm so sad to hear of her passing.
— Lindsey Ross (Gillard), January 14, 2019
Donna's kindness, love of teaching and light hearted sense of humour will be missed but not forgotten. Heartfelt condolences to the Cook and Jamieson families for your great loss.
— Linda Lettieri, January 14, 2019
Donna was such a fun-loving, vibrant woman. It was such a pleasure spending time with her. She will be deeply missed.
— Colleen Kearns, January 13, 2019
Mrs. Cook was also the favourite teacher of Danielle Loescher and many other students at Our Lady of Peace. She will be missed. Danielle
— Danielle Loescher, January 12, 2019
Photo Album