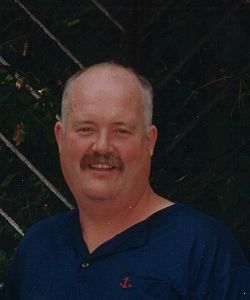 Dave Horrigan
January 1, 2019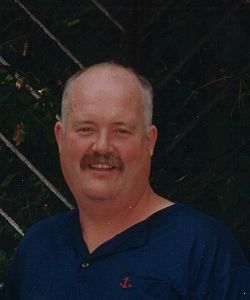 David John Horrigan, of Guelph, passed away peacefully, surrounded by his family at Guelph General Hospital, Guelph on Tuesday, January 1st, 2019 in his 61st year. Beloved husband of Pauline Horrigan (nee Moore). Loving father of Crystal Horrigan and her partner Stephen Rapati, and Joe Horrigan and his wife Sherry. Cherished grandfather of Skylar Rapati and Alexander and Emily Horrigan. Dear son of Ray and the late Theresa Horrigan. Missed by brothers Carl Horrigan, Pat Horrigan and his wife Diane, and sister in law Ruth-Anne Horrigan. Lovingly remembered by his parents-in-law, brothers and sisters-in law, extended family and friends.  Predeceased by brother Gary Horrigan. Friends may call at the England Funeral Home, Mount Forest on Friday, January 4th, from 2 – 4 and 7 – 9 p.m., where a vigil prayer service will be held at 6:45 p.m.  A Mass of Christian Burial will be held at Sacred Heart Church, 9141 Highway 6, Kenilworth on Saturday at 11 a.m.  Spring interment at Sacred Heart Cemetery, Kenilworth.  In lieu of flowers, memorial donations to St. Joseph's Health Care or Spinal Cord Injury Ontario would be appreciated by the family.
Condolences
Carl and the Horrigan Family. Saddened to read of your brothers death, our sincere condolences during this sad time.
— Cheryl and Edward Murphy, January 10, 2019
Pauline...Just home from holidays and heard of Dave's passing. Thinking of you at this time and in the days to come.
— Bonnie (Arnott) McIntosh, January 7, 2019
What aa tough day for the Horrigan family again. Sorry we couldn't be there for the services. Take care of yourselves. Patricia (Page) & JC Durnin Scottsdale, Arizona
— Pat & JC Durnin, January 6, 2019
Sending heartfelt sympathy to family and friends of Dave. We will dearly miss him and his sense of humor which we all become to adjust to with his time at St. Joesphs Health Center
— Debbie Uliana, January 5, 2019
Pauline, Crystal, Joe & Horrigan family. Our sincere condolences to you. You are in our thoughts and prayers. He was a beauty. Dave rest in peace.
— Trevor & Kat O\'Hagan, January 5, 2019
Words can not express the deep sympathy and condolences we have for Pauline, Crystal, Joe and families. Dave was a true inspiration to all of us. His perseverance was contagious, and he made all of us better people as a result of it. The world lost a great person, and we are so blessed that we had the opportunity to know him. Thinking of the Horrigan family.
— Heather, Dave, Rory & Finn Rambukkana, January 5, 2019
Our prayers are with Dave in his new Peace. Love and comfort , and God's grace for all the steady rocks who have provided him constant care over the years. Please continue to take care of each other. Love Elaine and Aunt Patricia
— Horrigan family of Alberta, January 4, 2019
Dear Ray, Sooo very sorry to hear of David's passing. Our thoughts and prayers are with you during this difficult time. Thinking of you and your family, The Corvari family
— Patti Corvari, January 4, 2019
Dear Ray...Pauline...all Horrigan & Moore families. My prayerful support to each one of you for the loss of a wonderful husband....son....brother & friend. Sister Dora Kruis csj
— Sister Dora, January 3, 2019
We are all so sorry to hear about Dave. Thinking of you and your family, our thought and prayers are with you all.
— Laurie Hayes and Family, January 3, 2019
Received the news with profound sadness. Mary / Howard and the boys
— Mary and Howard Parker, January 3, 2019
Pauline and family, my deepest sympathies to you and your family during this difficult time. You are all in my thoughts and prayers.
— John Rooyakkers, January 3, 2019
My sincere condolences to Pauline and family as with the Horrigan and Moore families. Our thoughts and prayers are with you at this difficult time. Treasure your Memories and those Memories will become the Greatest Treasures of all Bill & Diane Dineen and family
— Bill Dineen, January 3, 2019