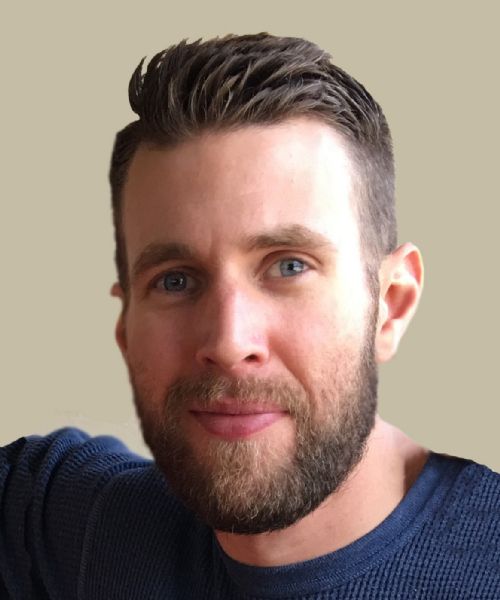 Wade Brodie
November 19, 2018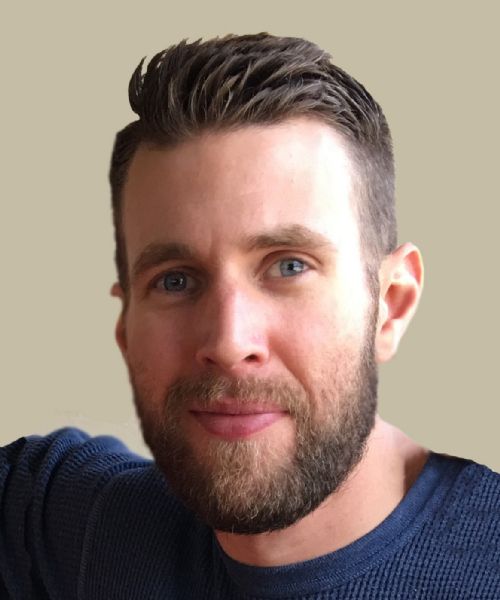 Wade Al Brodie, of Mount Forest, passed away tragically as the result of a motor vehicle accident, on Monday, November 19th, 2018 in his 32nd year. Survived and sadly missed by his parents Al and Jeanna Brodie of Mount Forest, and his beautiful daughter Lilly Brodie of Hanover. Dear brother of Reena Jackson (Scott) and Brittany Brodie (Scott McQueen), both of Mount Forest. Fondly remembered by his nieces and nephews Gabrielle, Travis, Scarlett and Jake Jackson, whom he loved dearly. Beloved fiancé of Christina Henderson and her three children Jazmin, Alex and Abigail, whom he also loved as his own. Survived by many aunts, uncles and cousins near and far. Predeceased by his grandparents Wilfred and Edna Brodie, and Doris and Harry Boyd. Wade was a generous soul, spirited, and kind. He will be missed by his family and many friends. May the heavens find you freed. May you watch over us all the days of our lives. Friends may call at the England Funeral Home, Mount Forest, on Friday, November 23rd from 2 – 4 and 7 – 9 p.m.  A funeral service celebrating Wade's life will be held at the funeral home on Saturday at 11 a.m. Cremation to follow. As an expression of sympathy, memorial donations to the Louise Marshall Hospital Foundation or the Palmerston and District Hospital Foundation would be appreciated by the family.
Condolences
Al, Jeanna, and family.... So sorry to hear about Wade. We send our condolences and prayers.
— Bryan and Patti Jordan, November 25, 2018
My heart goes out to your whole Family,
— Cindy Johnson, November 24, 2018
I'm Lloyd Long's daughter. So sorry to hear of Wade's tragic passing. My heartfelt condolences to all the Brodie's at this difficult time.
— Joan (Long) Albright, November 24, 2018
Thinking of you and your family at this difficult time
— Cathy and Bob Hass, November 24, 2018
To My Friend Wade Brothers are not always blood, my respect for you and your goals touched my heart. Tears in Heaven. Love and Respect Johnny
— John W Reed, November 23, 2018
Jeanna, Al and family - I am so sorry for your tragic loss. I will hold you in my thoughts and prayers . xo
— Debra Ramage, November 23, 2018
Al and Jeanna, Reena and Brittany, There are no words to express our sympathy to you, We are so very sorry to hear about Wade and our thought and prayers are with you at this time. XO
— John and Julie Benns, November 23, 2018
Soo truly very sorry for your tragic loss. Hold each other up during this devastating time and try to take comfort in the fact that Wade is at peace. He will always be watching over you all and protecting you. My thoughts and love are with you all. XO
— Carolyn Grotenhuis, November 23, 2018
Jeanna, Al,Britt and Reena. We are so incredibly sorry for the sadness you are experiencing. We will hold you close in our hearts and prayers during this tragic time. Sending you all love. Sherry and Herb.
— Sherry Cowen, November 22, 2018
Brittany, Scott and Family, our hearts go out to you. May time, love and memories heal the wound of such a heart breaking loss.
— Stephanie and Alex Gauthier, November 22, 2018
Dearest Al, Jeanna, Reena, Brittany and family, Please accept our heartfelt condolences for your tragic loss. During this time of pain and sadness we wish you peace, pray for healing and send you comforting hugs. Ken & Janice Porter
— Ken & Janice Porter, November 22, 2018
The Brodie Family, my heart aches for you all. I am so sorry for the loss of Wade. Thinking of you all during this difficult time and the days ahead. Love and prayers to you all.
— Ashley Machan, November 22, 2018
DEAR AL AND JEANNA BRODIE AND FAMILY, THIS IS COUSIN MARCIA AND LARRY CONDIE, WE ARE VERY SORRY ABOUT WADE HE TURNED OUT TO BE A VERY HANDSOME MAN ( WE LOVE U WADE) WE WILL NEVER FORGET U RIP
— MARCIA CONDIE, November 22, 2018
Dear Jeanna, Brittany and family, I am so sorry to hear about Wade. I am thinking of you, praying for your comfort. Family are so precious, and they are with us forever. Claudette Liske
— Claudette Liske, November 22, 2018
Dear Family....To read of this passing is so very sad. Our thoughts and prayers are with you and your family.... Just so very sorry for you all Prayers Bill & Judy Gerber
— Bill & Judy Gerber, November 22, 2018