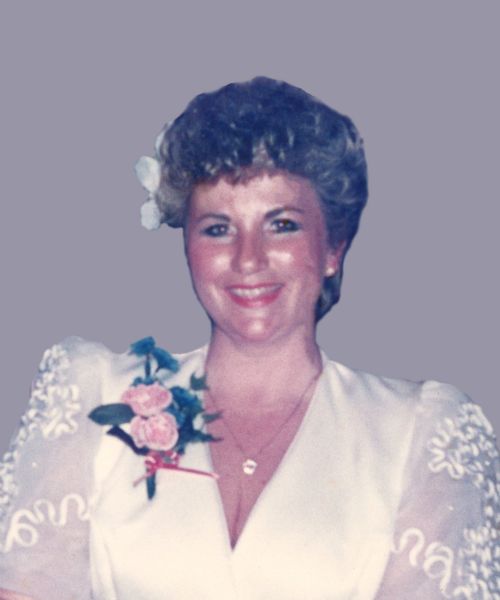 Maggie Scammell
November 14, 2018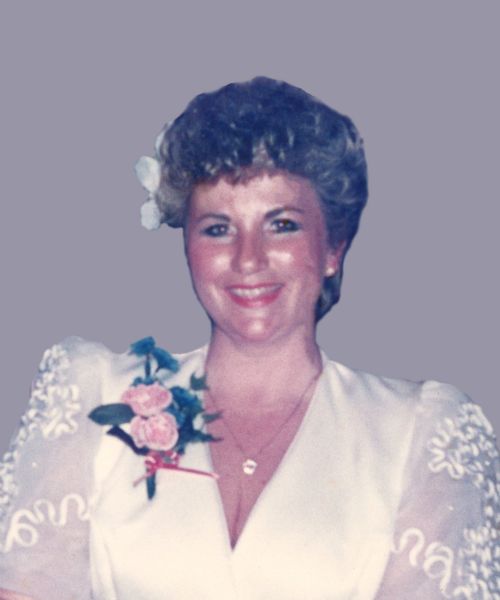 Margaret Leila Scammell (nee Hill), of Mount Forest, passed away at the Louise Marshall Hospital on Wednesday, November 14th, 2018 in her 73rd year. Beloved wife of Larry Scammell. Loving mother of Rob Miller and his wife Debra, Jeffrey Miller, Cindy Deakin and her husband Scott, Kathy Scammell and her husband Carl Stevenson, Donna George and her husband Ken, and Brenda Fields and her husband Davis Gibbons.  Fondly remembered by her grandchildren and great-grandchildren.  Predeceased by her siblings Joan Hocking and her late husband Ray, and Dennis Hill. Friends may call at the England Funeral Home, Mount Forest on Friday, November 16th from 6 – 9 p.m.  A funeral service celebrating Maggie's life will be held at the Funeral Home on Saturday at 11 a.m. Interment at Mount Forest Cemetery.  As an expression of sympathy, memorial donations to Cancer Patient Services or Louise Marshall Hospital Foundation would be appreciated by the family.
Condolences
Dear Maggie's family... We were so saddened to read of Maggie's passing. Will always miss her smile and and quick word or two every time we crossed paths. May you lean on our loving Lord for comfort during this most difficult time.
— Bryan & Sheryl Elliston (Friday Night Darts), November 17, 2018
Larry I'm so sorry to hear of Maggie's passing. I'm sorry I won't be able to attend Memorial service. I will remember all the fun times we had playing cards at Pike Lake with John and Jackie. My thoughts are with you and your family. Hugs Beth
— Beth Shervington, November 16, 2018
Dear Larry, Cindy, Jeff, Rob and your extended family. We send our sincere condolences and our thoughts and prayers are with you. Maggie was a very special lady and will be in our hearts forever. Klaas knew Maggie since they were teenagers, I only had the honour these past 22 years. She will be greatly missed by all. Rest in peace dear friend. Your sense of humour can now be shared in heaven! We will always love you.♥️
— Donna, Klaas and Cindy Vandertuin, November 16, 2018
My sincerest condolences to you & your family, Larry. I met you once 10 years ago but have seen Maggie throughout the years at Shelley's pool parties. She was amazing. A very positive,down to earth kind of gal. She will be missed.
— Sue MacKay, November 16, 2018
Hello Larry: Shocked!!! Maggie was such a vibrant lady and had such a joy of life. We remember you singing the Alphabet Song to her at your wedding. She loved it. I can still her her saying awwww!!! She will be missed by all who knew her. May all the memories of your great times together be with you always.
— Gord and Mary, November 15, 2018
So sorry for your loss Maggie will be fondly remembered by her friends at No Frills, My heart goes out to you Larry and your family she was a wonderful women. Shane and Darlene Rivers Take care and have lot's of laughs with Diane Mags you two will be a blast wherever you are. xoxo
— Darlene and Shane Rivers, November 15, 2018
My condolences to the family which is like my family. Maggie and I were friends for 60 years. I loved her like a sister. We will be Friends forever. I will miss you my friend.
— Tineke heatherington, November 15, 2018
Our condolences Larry and family. Although Ive never met too much of that side of my family My Dads Mom was Lottie Scammell. We are so sorry for your loss. I wish we lived closer so I could Come and be there for you all. You are all in my thoughts and prayers. ❤️
— Robert McConnell, November 15, 2018
Dear Larry, Rob, Jeffie ,Cindy and all Larry's girls: Words can not express how much this terrible news of losing Maggie has on so many people, we are not alone. There was no one like Maggie, who's laugh was so infectious, she stood out among all the rest, she was so caring, helpful and giving. We thank you Larry for giving her so many years of happiness, she loved you deeply even though your Mom thought she was blind. as she always said you were the most handsome man going. Your songs trilled her to no end!! She loved to hear you sing. Remember family, to keep all your memories close to your heart , to get you all though this difficult time. Maggie, I hope God had a big bottle of wine ready for you, remember sis save me a glass!! love ya girl!! and will miss you so much! ! RIP girl!! till we meet again. The Robb family :Don ,Colleen, Darren, Gail and family..
— Don & Colleen, November 15, 2018