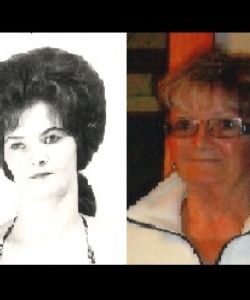 Patsy Ratcliffe
August 28, 2018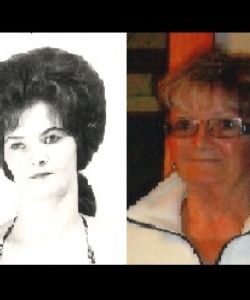 It is with sad hearts we share in the passing of Patsy (Patricia Sue Westenberg) Ratcliffe on Tuesday, August 28, 2018. She left us on a warm summer breeze in her 75th year with her family by her side.  She will be longingly missed for the lilt in her laugh, the chickadee in her soul, the colour she shared in her art and her flowers, her dedication to volunteer work and especially for her steadfast love of all the little kitties and critters in her care.  She leaves to mourn Roy Ratcliffe, her husband of 50 years, sister Ruth Farrow, brother Bill and his wife Nancy Westenberg, sister- in-law Sharon Westenberg, sisters-in-law Lois Trupp and husband Bud, Josephine Straus, Kathy Rusnak and Donna Ratcliffe.  She also leaves many cherished friends, loved nieces, nephews and their families.  She is predeceased by her parents Bruno and Wilda (Robertson) Westenberg, brothers Fred Westenberg and his wife Betsey, Jim Westenberg, and three nephews.  Also predeceased by Roy's parents Thelma (Carruther) and Cliff Ratcliffe, step-mother Dorothy Ratcliffe, sisters May (Jim) Dahl and Cora Ratcliffe, brothers Raymond Ratcliffe and Mel Ratcliffe.  Patsy asked, that in lieu of flowers, you may make a donation to the cat rescue program with Pet Patrol (cheques payable to Pet Patrol) and that you simply "be nice to one another".  A Memorial Gathering in Patsy's honour will be held on September the 9th from 1 to 5 p.m. with Words of Remembrance at 2:30 p.m. to be held at the home of Danny & Pam Farrow at 552656 Grey Road 23, Southgate Township (Dromore).  Arrangements entrusted to the England Funeral Home, Mount Forest.
Condolences
So very sad to hear of Pat's passing. My condolences to her family and friends. My daughters Laurie and Kathy and her husband Dan and I will miss her hand crafted cards and uplifting spirit.
— Donna Robertson, October 10, 2018
Roy and family. So very sorry in the loss of Patsy. There are no words that express my gratitude in how supportive she was with my Mom and Fred in their time of need. A testament to the kind of woman she was. A true living angel who will no doubt continue her work on the other side. She will be missed very much.
— Shelva, September 6, 2018
Uncle Roy, Westenberg and Ratcliffe families and friends. It is with broken hearts that we extend our deepest sympathy to you all the passing of our beloved Aunt Pat, your wife, sister, sister-in-law and friend. No words can express the void she has left but she has left special memories for us all. Her smiles, chuckles and beautiful spirit will live in my heart forever. I pray that she is re-united with family members and friends that have passed before her and that there are cuddly kitties and beautiful flowers everywhere. Love forever and always, your niece and nephew Kathy Westenberg-Hynes and Jimmy Westenberg. ox
— , September 4, 2018
Dear Ruth: I was so saddened to hear that your sister Patsy has passed away. I would stop & chat with her from time to time in Mount Forest. Sending my thoughts and prayers to you and your family at this difficult time.
— Corinne Teschke, September 1, 2018
Roy & Family - so sorry to hear about Pat. We remember that when we lived on Forest Glen Cres, she always had a smile & time to talk.
— Carm & Florence Noble, August 31, 2018
Roy , please accept my condolences . So sorry for your loss .
— Mike Hoffman, August 31, 2018
It was always a joy to turn around in some everyday place and see Patsy with her wonderful smile. Always a laugh, a smile, a funny story and off she went -sharing her love of life with all. Roy, Patsy will shine on in the memories of so many. Such a loss. But what a life! Xoxo
— Laura Douglas, August 30, 2018
That is a very nice tribute. I will miss seeing her, and I offer my heartfelt condolences to Roy and family.
— Pete Forsey, August 30, 2018
I was very sad to hear of the loss of Patsy. I was acquainted with her through our mutual love of cats. She was a pleasure to know and a joy to talk with she will be missed
— Rhonda Bell, August 30, 2018
So sad to hear that such a lovely person has left us. It was always a joy to see Pat and remember the good old days. Condolences to all the family and many friends that will miss her dearly.
— Pat and Patsy Kelly, August 30, 2018
Photo Album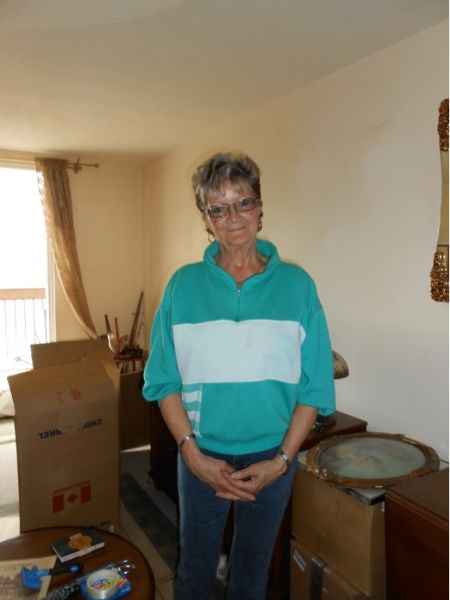 The last time we were together at Fred and Betsey's home in Hanover. Lots of tears, and laughter too. She was our rock in our time of need. Love forever and always, your niece and nephew Kathy Westenberg-Hynes and Jimmy Westenberg. ox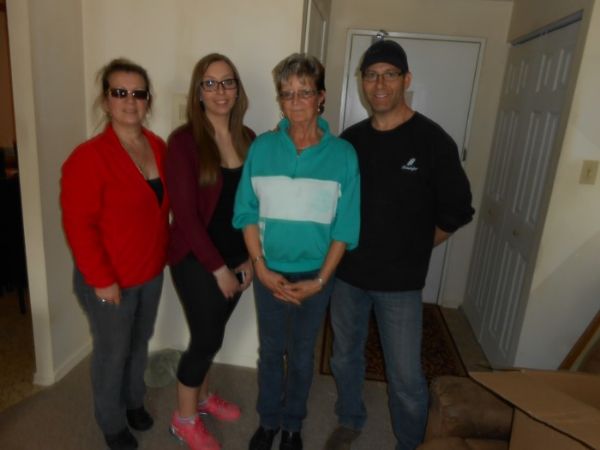 The last time we were together at Fred and Betsey's home in Hanover. Lots of tears, and laughter too. She was our rock in our time of need. Love forever and always, your niece and nephew Kathy Westenberg-Hynes and Jimmy Westenberg. ox