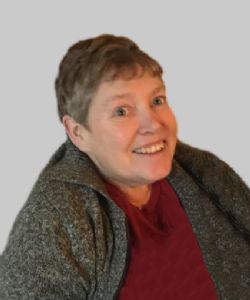 Tammy Russell
May 14, 2018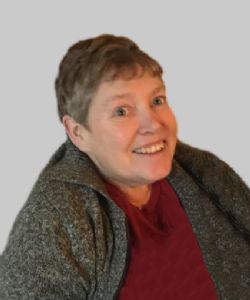 Tammy Sue Russell (Flear), of Kenilworth, passed away at Groves Memorial Hospital, Fergus on Monday, May 14th, 2018  at the age of 53.  Loving wife of 32 years to Roger.  Amazing mom to Kevin, Kyle, and Kayla all at home.  Daughter of June Flear of Mount Forest, and Gary and Margaret Lunn of Missions, BC.  Daughter-in-law of Ruby Russell and Cecil Hiscock of Fergus.  Step-daughter of Kathy Wickhorst.  Dear sister of Debbie Clarke (Bill), Joe Flear, Jeff Flear (Kathy) all of Mount Forest, Nancy Gamble (Tim) of Woodstock, Cody Hesse of Calgary, AB,  Jeremy Lunn of Missions, BC, Shannon Fralic (Matthew) of Prince George, BC, Larry Russell (Rhonda) of Fergus, Earl Russell of Collingwood, Tammy Harnell (Dave) of Elliott Lake.  Special aunt to Matthew (Natalie), Nick (Andrea), Erin, Quenton, Cody, Becky (Brandon), Vicky, Brandon, Natasha (Tommy), Jordon (Matthew), Arron, Tiffany, Jayda, Emma, Nathaniel, Pyper, Zoie, Jeramy, Sarah, Timmy, David, Diane, Jamie and great aunt to Cheyenne, Eleanor, William, Joshua, Abigail, Rachel, Marshall, Grayson, Olivia, and Ariana. Fondly remembered by her many aunts, uncles and cousins. Predeceased by step-fathers Gordon Flear and Frank Beghetto, father-in-law Leon Russell, grandparents Bruce and Rita Keill, Albert and Winnifred Lunn, and great-nephew Spencer, and infant brother Timmy.  Cremation has taken place.  Friends may call at the England Funeral Home, Mount Forest on Friday, May 18th from 7 – 9 p.m.  A memorial service celebrating Tammy's life will be held at St. Andrew's Presbyterian Church, Mount Forest on Saturday at 11 a.m.  As an expression of sympathy, memorial donations to ALS Society would be appreciated by the family.
Condolences
To the family and friends, I am very sorry to hear of the loss of your loved one. Soon God's promise, as recorded at Revelation 21:4 will come true. It says: "And he (God) will wipe out every tear from their eyes, and death will be no more, neither will mourning nor outcry nor pain be anymore....." Since there will be no more mourning, that means our loved ones will come back to life as it is says at Acts 24:15! For comfort from the scriptures and answers to your questions, you can have free Bible studies. You may ask any one of Jehovah's Witnesses to make arrangements.
— BL Qualls, May 30, 2018
June and Debbie....my sincere sympathy to you both in the passing of your loved one .
— Leona McNabb, May 22, 2018
Roger, kayla, Kyle, Kevin we are thinking and praying for you's all in this difficult time. And for all the families. Xo ❤️
— Tammy, rob baily brianna Brody Sinclair, May 19, 2018
To Deb and Bill , Joe, Jeff and families, my deepest condolences. You may have lost your sister in life as we know it, yet she will live on in your memories going forward. Knowing that Tammy is no longer suffering in pain should allow you to feel a sense of relief knowing that you are no longer suffering along side her. Cherish the memories, laugh when needed about the goofy things you shared and stay strong for each other. Tammy's spirit will guide you in the days ahead.
— Shawn Cox, May 18, 2018
As sad as I am for you Debbie, and your entire family, I am happy that your sister Tammy can now dance above us all! Much love, Bernie and family xo
— Bernie, May 16, 2018
I miss you and Love you soo much Sunshine
— Nancy, May 16, 2018
Photo Album